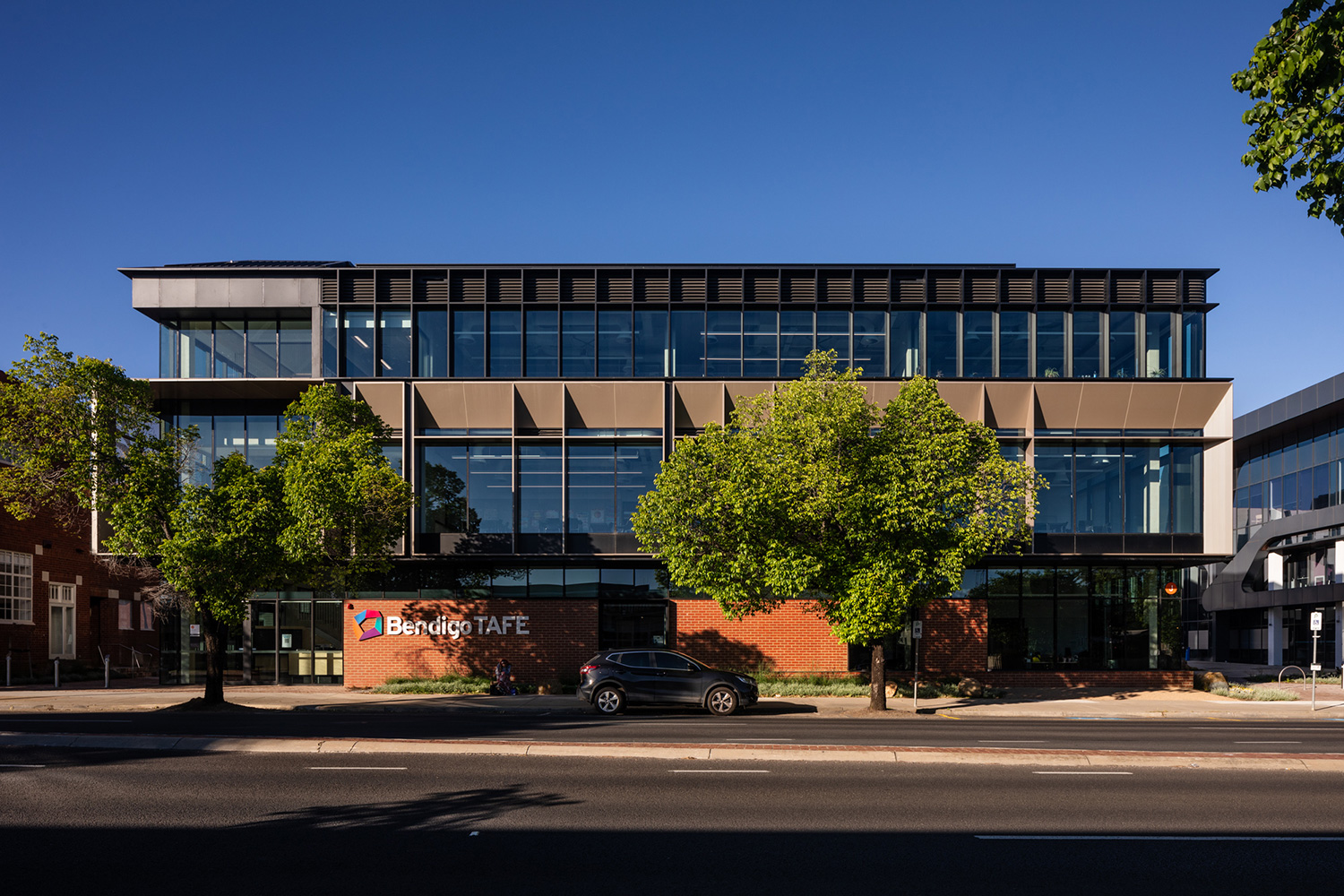 Back to Bendigo: 22 + 23 October
Posted Tue 13th Sep 2022 | Isabella Radevski
Open House Melbourne is excited to announce its return to Bendigo on Saturday 22 and Sunday 23 October 2022. Showcasing more than 20 public projects, buildings, spaces and an exciting program in the 'mini-marathon' talk series, the Open House Bendigo Weekend provides a public platform for celebrating quality and purposeful design in the City of Greater Bendigo.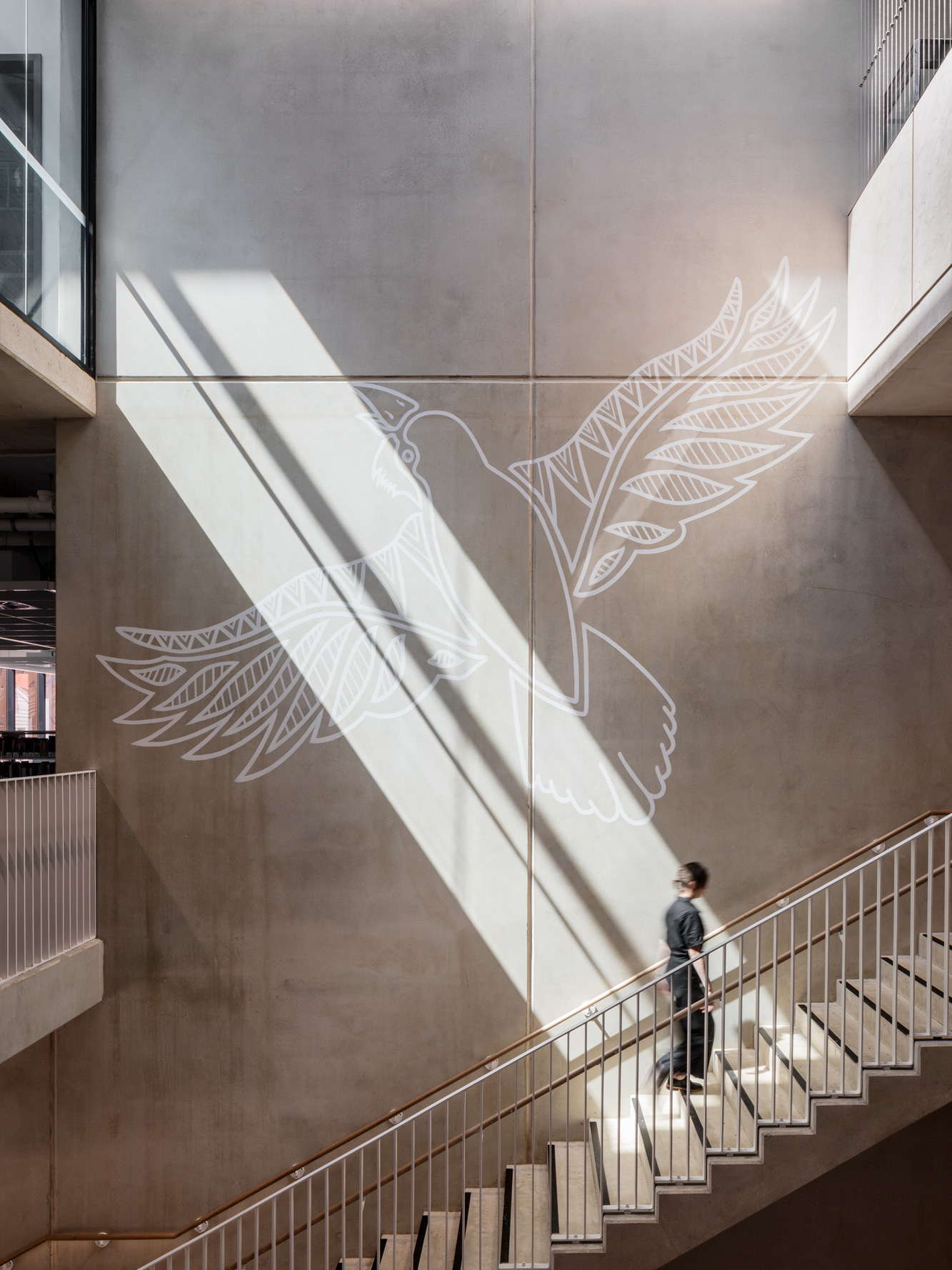 Now in its third year, the Weekend continues to explore the exciting development of Bendigo's architecturally significant 'Big Build' projects including the new Galkangu Bendigo GovHub designed by Lyons, and Bendigo Law Courts Development designed by John Wardle Architects that focuses on the creative collaboration with the Dja Dja Wurrung Peoples of the Bendigo region. Also, the Bendigo TAFE Revitalisation Project, recently completed by Architectus in partnership with Six Degrees.
The Weekend begins with a Welcome to Country and Smoking Ceremony, followed by a Walk on Country with Dja Dja Wurrung Clans Aboriginal Corporation exploring the reimagined Bendigo Creek plan.
La Trobe Arts Institute, designed by Peter Elliott, will be the Festival Hub for the Weekend. Saturday features the 'mini marathon' talk series, Culture of Place: Bendigo and the Big Build, including representatives from Lyons, John Wardle Architects and Architectus as well as the Victorian Government architect, Jill Garner.
Sunday features a conversation between La Trobe Arts Institute curator Amelia Wallin, and three artists who have produced façade artwork for the centre. Directly following the artists' talk there will be a reflective architectural tour with the building's architect, Peter Elliott along with La Trobe Arts Institute Director, Bala Starr and local artist, Robyn Burgess. OHM's Modern Melbourne documentary series makes a grand return featuring Peter Elliott, AM one of our most celebrated architects and winner of the Australian Institute of Architects Gold Medal (2017). This premiere regional screening is set within the beautiful heritage spaces of the Star Cinema and followed by an informal conversation with Heritage Council of Victoria's Chair Professor Phillip Goad, Peter Elliott and OHM's Fleur Watson.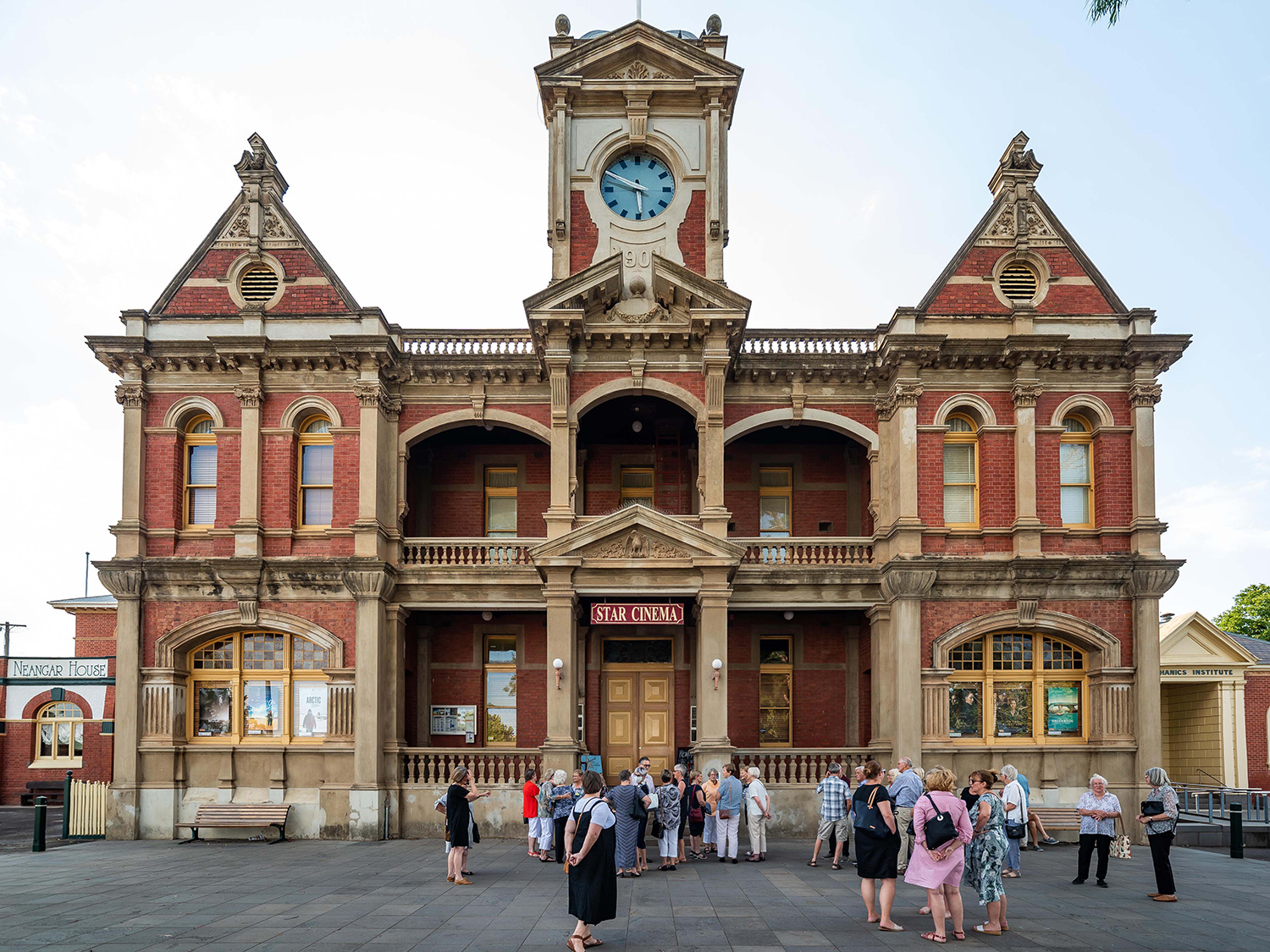 City of Greater Bendigo Mayor Andrea Metcalf says: "I am delighted to see the return of Open House Bendigo, a hugely popular weekend in our events calendar where residents and visitors to our region can see and experience architectural excellence firsthand. With Bendigo's skyline changing, the Open House program provides a wonderful opportunity to celebrate the qualities of contemporary and heritage design in equal measure and to learn more about the unique creative collaboration with Bendigo's Traditional Owners of the land, the Dja Dja Wurrung People."
Open House Melbourne Executive Director and Chief Curator, Fleur Watson says: "Following a two-year hiatus due to the Covid-19 pandemic, the Open House team is delighted to return to Bendigo for the 2022 Open House Bendigo program. This year, we are pleased to be working closely with the Dja Dja Wurrung Clans Aboriginal Corporation, the Greater City of Bendigo and the La Trobe Institute of Arts – the latter of which will be the OHB Festival Hub."
Open House Bendigo invites residents and visitors to celebrate the vibrancy of local contemporary design, the rich history of boom-style architecture, the remarkable social history of Greater Bendigo and wander into diverse spaces as they throw open their doors for the third year in Bendigo.
The full program of tours, workshops and events launches in late September. Sign up to our newsletter below to stay up to date.