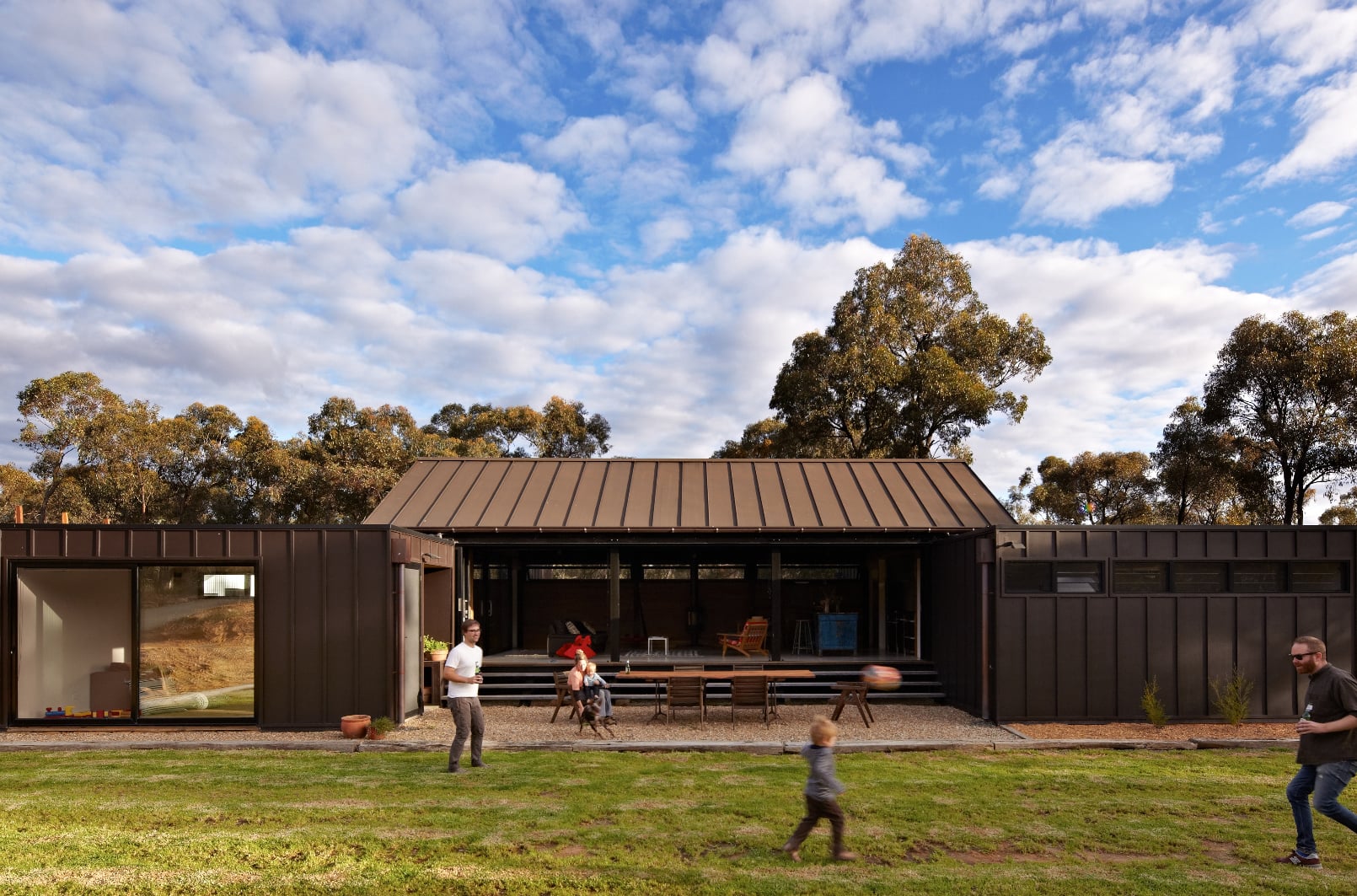 Kooroork House II
Architect: e+ architecture 2012
Bendigo | BEN18
Building Description
When local architect, Lucas Hodgens went to sell his home that he designed and built for his young family in 2013 the real estate agent suggested this home would be too difficult to market and sell. "What is it? How many bedrooms and living spaces does it have? where's the media room? this is not a family home!" the realisation that he had succeeded in his goal of flipping the status quo was confirmed.
Why do we have a preconceived idea of what makes a family home in size, scale and functional areas? Why do our mass produced homes in Victoria still seemingly respond to a environmental context of our European ancestry? These were the challenges faced with the design of this project. With an opportunity to design and build his own home, the architect decided to embark on an exploration into how to better respond to these questions. As a result the home remains unlike any other, with its simplicity, modest budget and bush setting making it a standout in 2012 Houses Awards as a finalist and providing an amazing container for living for the family who now resides there. With a simple program of a central open plan living / dining / kitchen and a series of four pods providing the necessary sleeping, washing and retreat spaces the home mimics the notion of a camp site, a social house with the ability to connect strongly with its surrounds.
What's On
Architect and owner builder Lucas Hodgens will be taking tours explaining the project from its early concept, through the challenges of owner building.