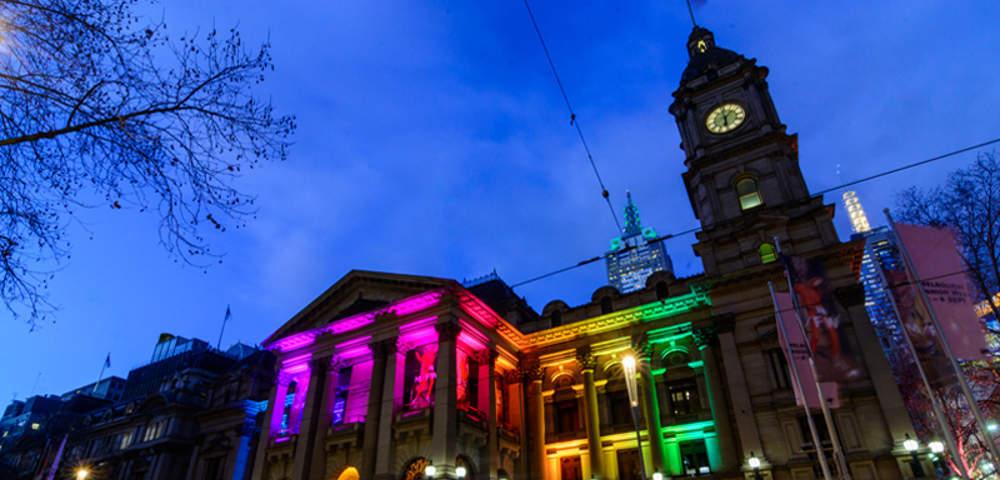 Bent Lines Wrap | Midsumma x Open House
Posted Thu 25th Jan 2018 | efront
Bent Lines: Designing a Queer City
On Wednesday 17 January, in partnership with Midsumma Festival, Open House hosted a walking tour of the city to explore how the built environment supports or isolates LGBTQIA+ communities.
The attendees walked along the central spine of the city, taking in sites such as a private rooftop, the Melbourne City Baths, and the luxury stores of Collins Street.
Open House finds walking and talking to be one of the best ways of encouraging people to think about the changing city and the part each citizen plays in shaping its future.
Open House Executive Director, Emma Telfer, co-hosted the event. I found it an illuminating experience in many ways, she says. The speakers were fantastic, and really helped us consider the city through their lens."
Unfortunately, at one point during the tour, the group experienced abuse, highlighting how cities can be extremely hostile environments for LGBTQIA+ people.
It was a shocking insight and a reminder of why we need to consider personal safety in the design of our cities as we walk the long road to full social acceptance of diversity, Telfer explains. The walk raised issues that we, as a public architecture organisation, plan to explore further with Midsumma Festival."
Attendees heard from architecture academic and musician Simona Castricum, visual artist Nikos Pantazopoulos, and designer Luca Lana. The walk was followed by a facilitated conversation of the city's built environment.
Castricum's practice explores the borderline space between euphoria, desolation and aggression—tied together by narratives of nonconformity, queer cities, gender and relationships. Pantazopoulos is concerned with the personal as political and focuses on immigrant queer histories that explore desire and psychosexual affect within the blurry divide between public and private space. Lana's work and research are driven by social theory and its intersection with art, urban and architectural practice. More recently this has expanded to consider the architectural implications of queer space and atmosphere.
The intersection of the speakers' practices—in the context of the physical city—made for an intense and exciting conversation around city-making from a queer perspective.
As Ben Crowther writes in 'Urban Spaces As Queers Spaces': "If cities are human habitat, then it is vital that we understand them as more than physical infrastructure—the concrete bones and metal veins. It takes more than train tracks, sewers, and highrises for humans to thrive. It takes intangible elements—feelings of community, safety, and affirmation. A woonerf is meaningless to queer couples if they don't feel safe holding hands walking through it. The minutes saved by a dedicated bus lane go uncounted by a trans rider fending off transphobic epithits. For cities to thrive, their communities must thrive too."
Open House wishes to thank all speakers for their time and passion, as well as Midsumma Festival, a champion of LGBTQIA+ cultures, conversations and events.
Photo courtesy of Midsumma Festival.