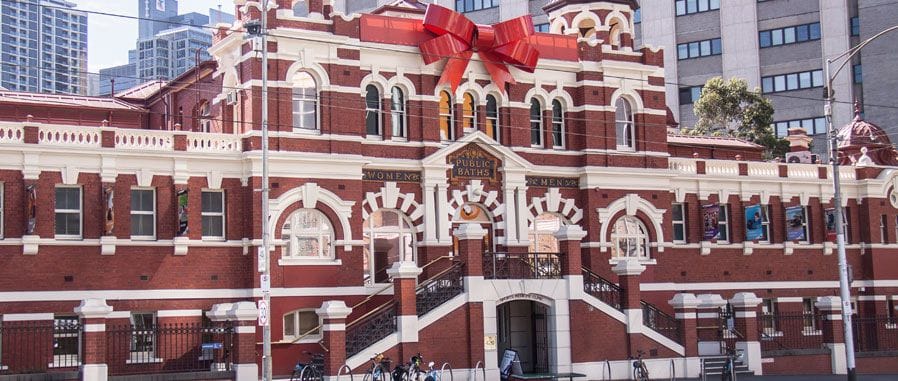 Add to Itinerary
Melbourne City Baths
Architect: unknown,1860
Melbourne City Baths was first opened in 1860 and has continued to provide health and fitness services to the community for more than 150 years. This achievement distinguishes the Baths from any other health and fitness facility in Victoria.
The baths were opened to give Melburnians an alternative to bathing in the Yarra river, which was not only polluted but blamed for causing a deadly epidemic of typhoid fever.
The uniqueness of the building and the significance it holds for so many Victorians have also prompted theatre groups, television programs and fashion magazines to use the baths as the setting for their productions, films and photographic shoots.
These days, the historic backdrop is juxtaposed against modern equipment and facilities, cementing its place as an iconic destination for visitors and everyday Melburnians alike.