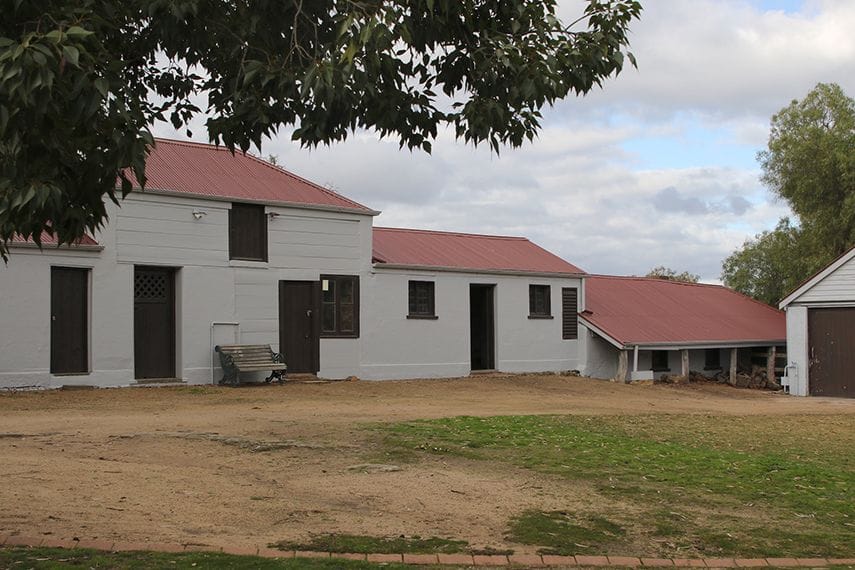 Add to Itinerary
Woodlands Homestead
Peter Thompson
The heritage-listed Woodlands Homestead is one of the few remaining kit homes of its type in Victoria, with an assortment of outbuildings from 1840s and onward.
Woodlands Homestead, located at Woodlands Historic Park, is a unique and treasured part of Victoria's heritage. One of the only remaining timber kit homes in Victoria, it was brought from Britain for retired Royal Navy Officer William Greene and his family. Established in 1843, carpenters erected temporary buildings for the household staff while the homestead was being established.
Rolf Boldrewood (author of Robbery Under Arms) often visited Woodlands during the 1840s and described it as the country house par excellence of the period. Neither a farm nor yet a large estate, it was something between the two, while the household and the menage generally were much more in accordance with the habits of the English country-house. The homestead underwent a California bungalow facelift in the 1920s when owned by Ben Chaffey but the homestead and outbuildings still retain many original features from this time and tell the story of the property's rich history.
Today, Woodlands Homestead houses an extensive art collection and various collections of historic artefacts including The McCracken Collection. It also features horse racing memorabilia associated with Living Legends – the public home of rest for retired champions housed on site since 2006.
Photos: courtesy Living Legends
Q&A
RECORDED LIVE: SATURDAY 25 JULY 2020
VIDEO TOUR
Discover Woodlands Homestead, and take a virtual stroll around Woodlands Historic Park, explore this unique and treasured part of Victoria's heritage.
LISTEN
Listen to podcasts explaining some of the histories of Woodlands Homestead and the families who lived here.
Important Details
WHAT'S ON
LIVE Q&A
Saturday 25 July 2020
2pm – 3pm
FREE, no bookings required
Tune in to Facebook for a Live Q&A with Dr Andrew Clarke, preceded by the 5-minute introductory video tour of Woodlands Homestead.
---
MISSED IT?
Catch up and watch below.