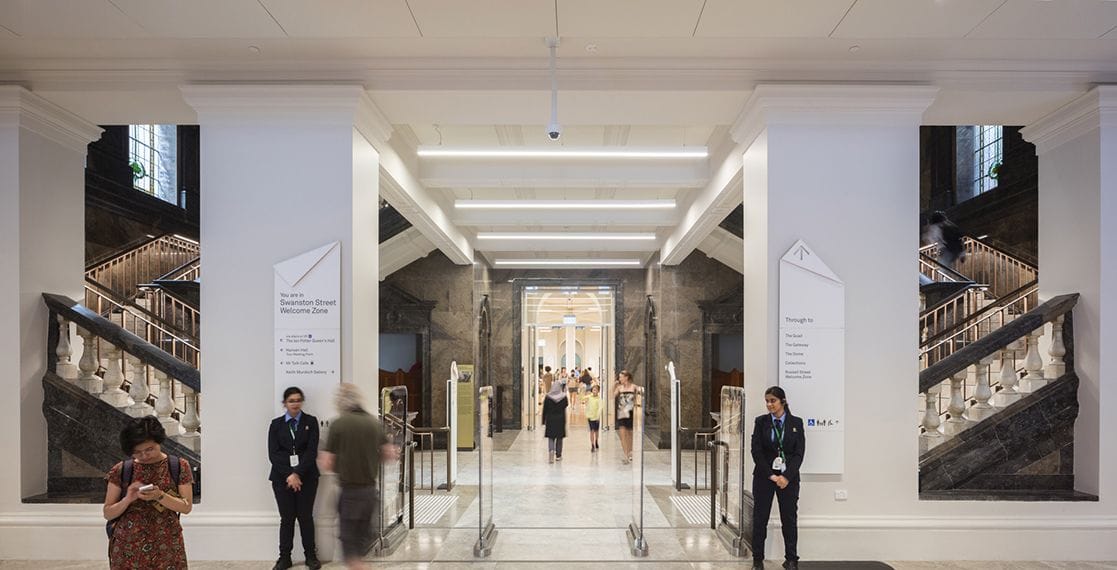 Collaborator: Architectus
Architectus is a top-tier architecture and design practice specialising in commercial, education, interiors, public, residential, transport, urban design and planning.
Their insightful and human-centric design approach is combined with a collaborative ethos to create unique places that are exemplars of elegance, function and sustainability. They operate as a single studio with our creative team based in Sydney, Melbourne, Brisbane, Adelaide and Perth.
They enjoy a strong collaborative relationship with our associated New Zealand studios located in Auckland and Christchurch.
WATCH
Arts West,
University of Melbourne
Arts West is the new home of the Bachelor of the Arts at the University of Melbourne. With its world class object-based learning laboratories, integrated displays and digital studio, Arts West presents a significant opportunity for students to engage with the University's archives and collections in new and exciting ways, enriching their experience and understanding of different cultures, eras and ideas.
Outside, the visual impact is immediate with representations of images from the University's rich Cultural Collections. These images are abstract, encouraging exploration and interpretation – like the process of enquiry and revelation which underpins learning and discovery.
THE IAN POTTER
QUEEN'S HALL
STATE LIBRARY
VICTORIA
Since it opened with a stock of almost 4,000 books in 1856, it has maintained many of its historic design elements (down to the original wallpaper), even as it was refurbished in 2016 by Architectus and Schmidt Hammer Lassen.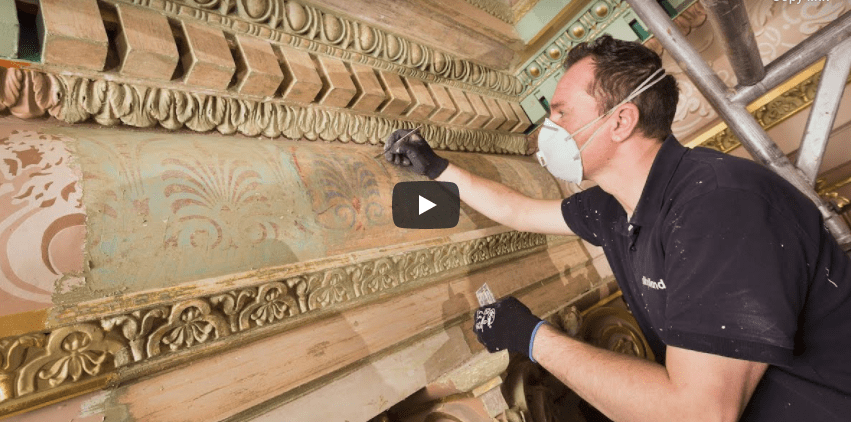 Speaker Series 2020
RUTH WILSON
Principal, Studio Leader, Architectus (in association with Schmidt Hammer Lassen)
Presenting: State Library Victoria redevelopment, Melbourne
STUDIO VISIT
Architectus
Melbourne Studio
When you walk in the door of our Melbourne studio you know immediately you are in a creative environment, our work is displayed in models, our drawings and sketches are pinned on the walls, you can see our people working together around the table, drawing, debating, laughing and producing designs. The informal space around them enables this co-working and collaboration to take place.