Collaborator: City of Melbourne
Open House Melbourne will present the largest collection of virtual tours in Australia by allowing visitors to tour over fifty buildings across Melbourne from the comfort of their own home. In the City of Melbourne alone, 46 buildings will be virtually open with over 20 providing virtual reality tours and four residential properties to explore for the very first time.
Program Highlights include…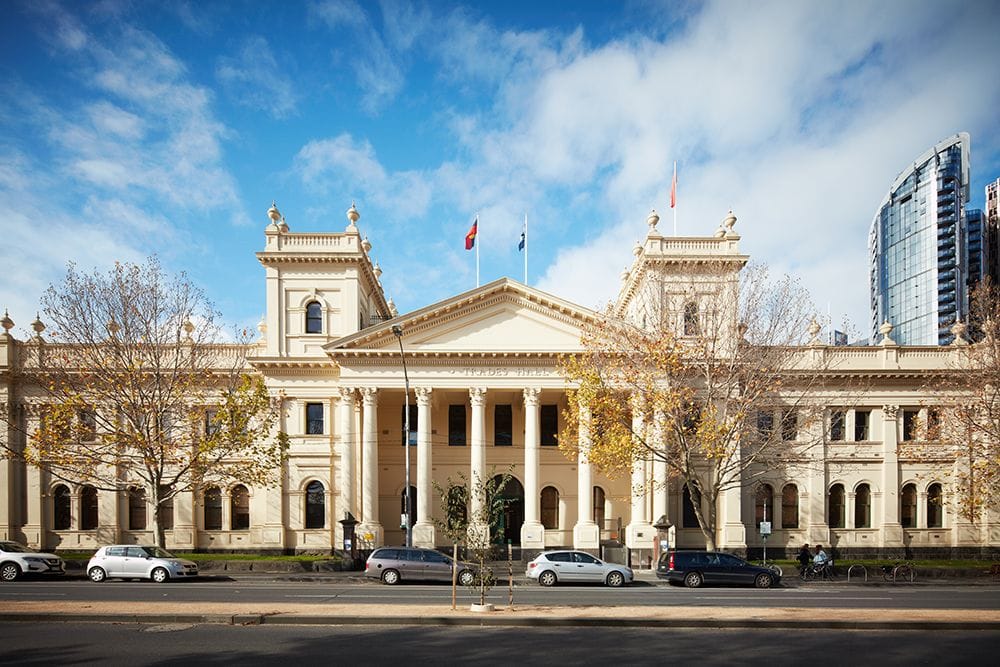 Trades Hall
Carlton's historic Trades Hall has been the home of organised labour in Melbourne for over 160 years. The complex was constructed over ten stages between 1874 and 1963 and is the oldest continuously active union building in the world. Aptly named the "People's Palace", Trades Hall is one of the most historic buildings in Melbourne that was built on the back of the struggle for the eight-hour day. Audiences will gain digital access to the Old Council Chambers not seen by the public since conservation works commenced in 2019 to restore its spectacular mid 1880s splendour.
Members of the Lovell Chen architectural and heritage teams will be giving a live Q&A on the restoration story.
Queen Bess
Saturday 25 July, 10,30am – Live Tour
This is the story of a historic house regaining its dignity and liveliness in the context of the 21st century, informed by its current owners' passion for design and the artworld.
Architect Zoe Geyer of ZGA STUDIO will walk you through the renovations to this Heritage house, and answer any queries in a live Q&A session.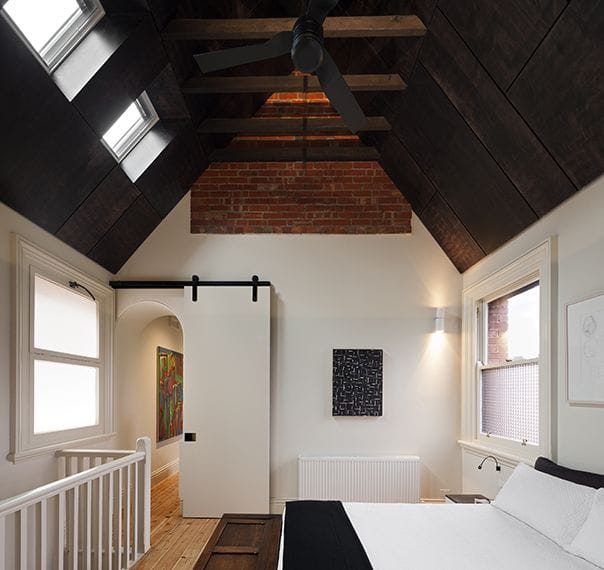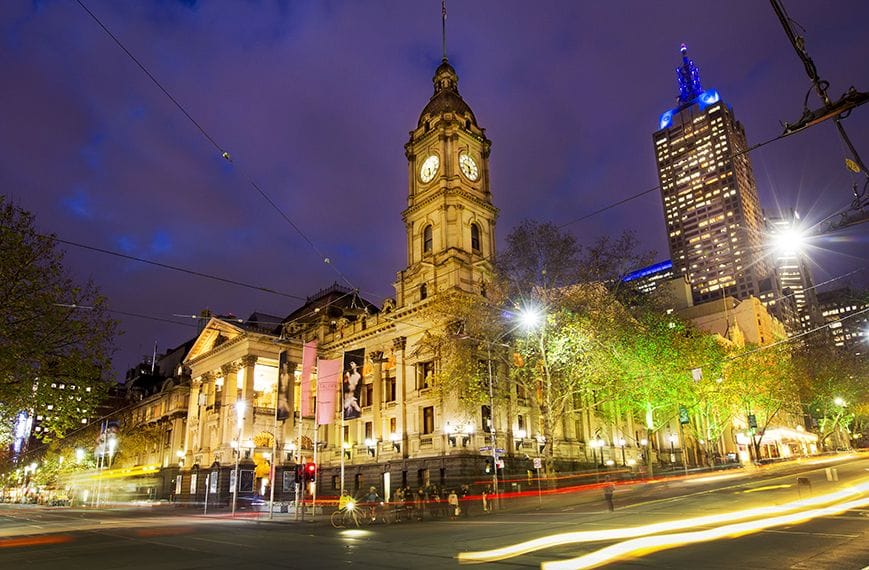 Melbourne Town Hall
Start your journey here. Documented for the first time in virtual reality, skip the queues and visit Open House's most popular building.
Citylink Traffic Control Room
Saturday July 25, at 10am – Live Q&A
The Citylink Traffic Control Room (TCR) monitors around 45 kilometres of road – stretching from the Monash Freeway, through the Domain and Burnley tunnels, over the Bolte Bridge, along the Tullamarine Freeway and out across the West Gate Bridge, taking in sections of the West Gate Freeway.
For the very first time, the public will be able to peer into one of the city's busiest traffic control rooms digitally, and navigate the Citylink TCR via 3D mapping and a virtual tour led by Transurban's Operations Lead, Brad Collis.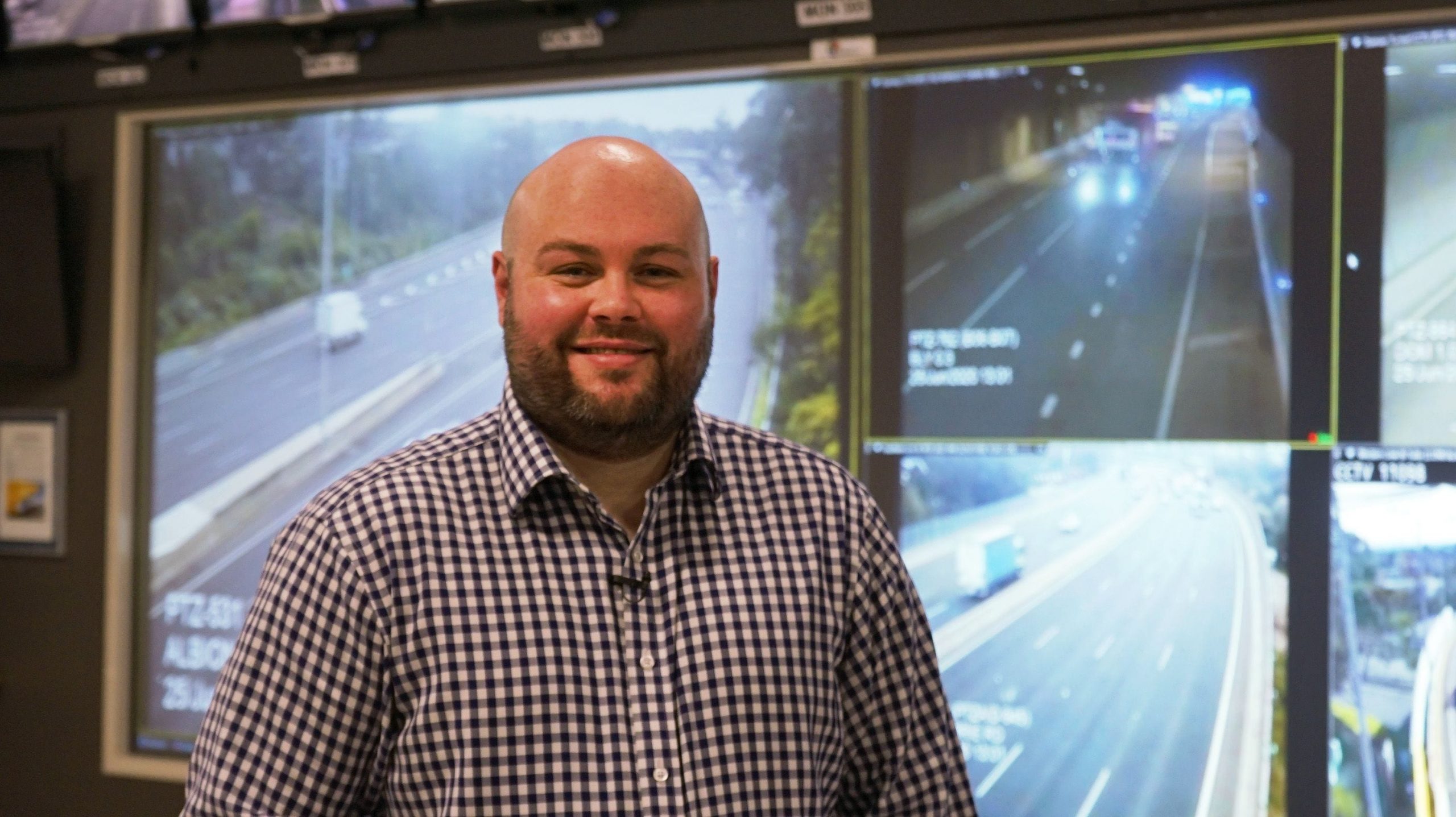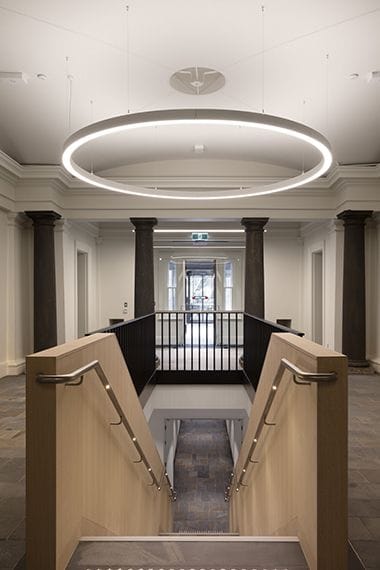 Parliament House
Thursday 9 July, 6pm — Talk
Saturday 25 + Sunday 26 July, 10am + 2pm – Live Tour
Step inside Victoria's iconic Parliament House and explore one of Australia's oldest and most architecturally distinguished public buildings. As part of the festival, Facebook live events will encapsulate never before seen experiences of the building including the lowering of the grand chandelier in Queens Hall and access to the roof overlooking Spring St and where Members of Parliament work.
Tune into a panel discussion about the new Annexe recorded on Thursday 9th July with principal architect Peter Elliott and Peter Lochert of the Department of Parliamentary Services, moderated by Executive Director of Open House Melbourne, Alison Cleary.
LAUNCHING THURSDAY 16 JULY, DISCOVER THE DESIGN STORY BEHIND…
City of Melbourne
Thompson St
Macaulay Rd
ACMI Re/new
ArtPlay
Arts Centre Melbourne
Arup Melbourne
CENTREPIECE at Melbourne Park
Chocolate Buddha
City of Melbourne Art and Heritage Collection
CityLink Traffic Control Room
Elm Tree Place
Government House, Victoria
Ian Potter Southbank Centre
Immigration Museum, Old Customs House
Joan Kirner Women's and Children's Hospital
La Mama Theatre
Library and Community Hub at The Dock
Meat Market
Melbourne City Baths
Melbourne Convention and Exhibition Centre
Melbourne Park
Melbourne School of Design
Melbourne Town Hall and Offices
Metro Tunnel
Orica House
Parliament House
continued…
Queen Bess
Queen Victoria Women's Centre
River Studios
RMIT Design Archives
SIGNAL
Southbank Theatre
St Paul's Cathedral
State Library of Victoria
The Capitol — RMIT University
The Doherty
The Johnston Collection
The Scots' Church Melbourne
The Stables
Trades Hall
Urbis Office
Victorian Archives Centre
Walter and Eliza Hall Institute of Medical Research