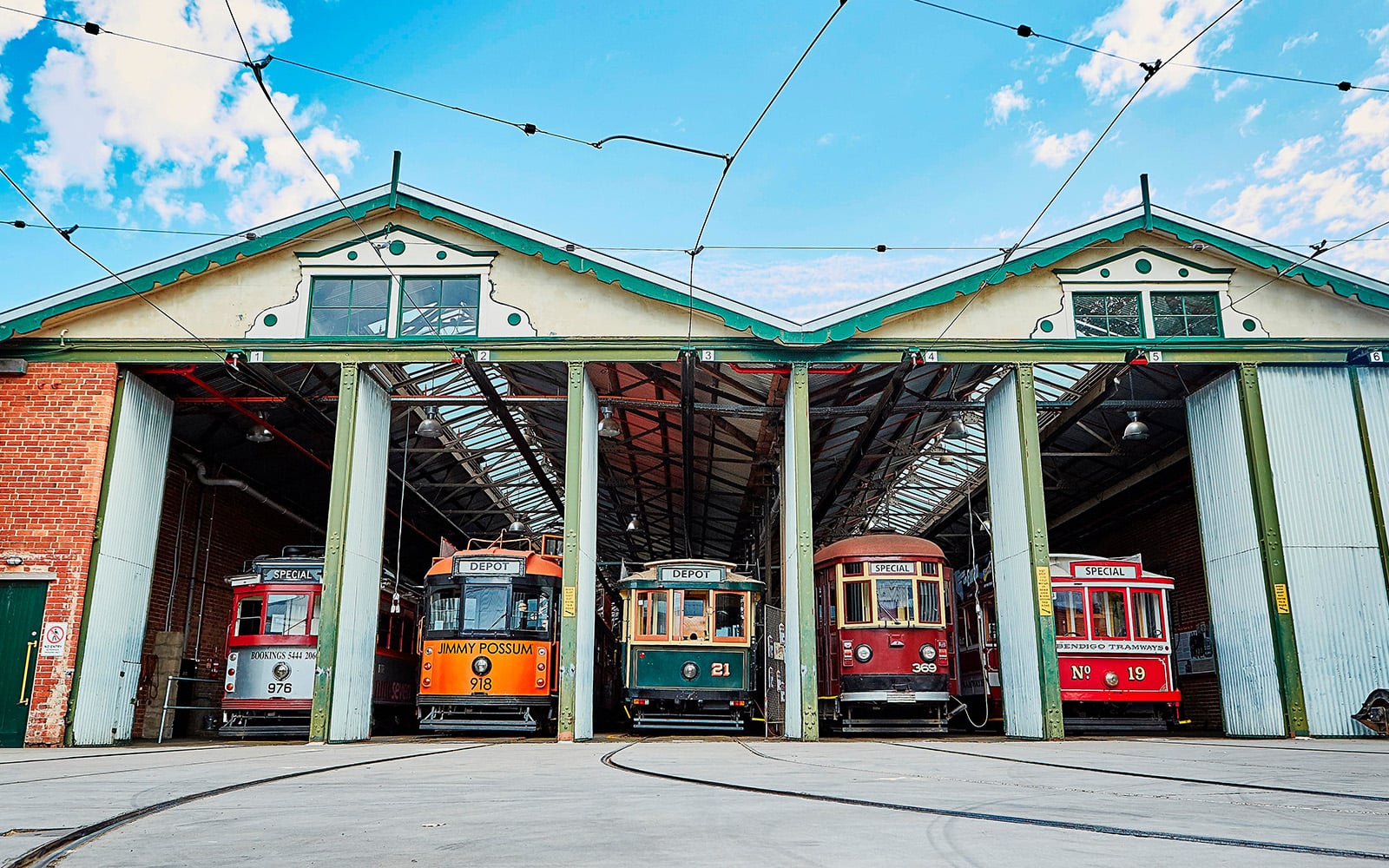 Discounts and handy hints for getting around Bendigo
Posted Fri 19th Oct 2018 | Isabella Radevski
Getting there
V-Line operates an excellent train service to Bendigo – just top up your myki (with around $20 to $30) and jump on board for a very scenic train ride.  The express trains only take 90 minutes while regular services last around two hours – with trains departing every hour. See the V-Line website to plan your journey or view the Melbourne to Bendigo timetable here.
Getting around
Once you're in town, don't forget to make use of the special Tramways discount exclusively for Open House Bendigo attendees. Get around town in true Bendigo style aboard one of Bendigo's rare and unique heritage trams. Present an Open House Bendigo program (or a pdf copy on your smart device) when buying your ticket and receive a 30% off* individual one-day tickets. For more details visit: bendigotramways.com
Adults: $12.50 (Normally $18)
Children: $7.50 (Normally $11)
Upgrade to a two-day ticket for just $2.00
Road closures
Please note that if you plan on using a car to drive around Bendigo there will be some road closures with detours in place that might effect your car access to some areas.
View Street will be closed to vehicles on Saturday 27 October, from 2pm–10pm. This may effect vehicle access to: Bendigo Art Gallery, RACV Tiny Home, Good Design and Heritage Talk, Modern Melbourne Screening, Small and Smart Living, Signs of Australia – Slide Night.
We recommend parking in the Goal Rd carpark or Sidney Myer Place and accessing the View Street buildings via foot on Saturday afternoon and evening.
Lyttleton Terrace will be closed to vehicles on Sunday 28 October, from 6.30am–4pm. This may effect vehicle access to: Bendigo Town Hall, Specimen Cottage.
Closures are due to the Bendigo Cycling Classic. Pedestrian access only during these times, or why not bring your bike and join the activities between Open House visits?  Visit bendigocyclingclassic.com.au for more information.