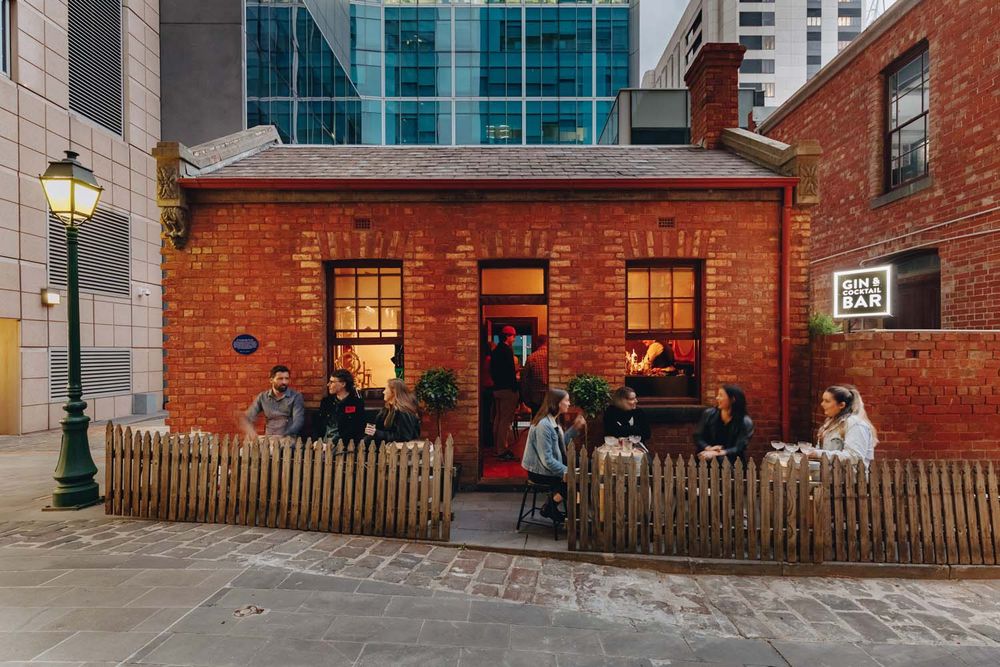 17 Casselden Place
Description
Number 17 Casselden Place is the only remaining single storey red brick cottage in Melbourne's CBD. A terrace of six, it was built in 1877 as a rentable cottage for working men by John Casselden, a bookmaker and newsagent of Little Lonsdale Street. Number 17 Casselden Place consists of two main rooms with attached brick laundry and kitchen at the rear.
Although humble in size, the quality of materials, workmanship and detailing are impressive. The cottage on a 23 x 23 ft. site is of red brick construction, set on a bluestone footing, with tuckpointed cream bricks emphasising the two window openings and the central doorway. The roof is covered with slate and is still in good order. Houses in Casselden Place formed a part of Melbourne's infamous "back slums", identified from 1870 to 1920 as a focus for crime and vice.
Today the building is home to the city's only gin distillery that produces a range of small batch, handcrafted gins paying tribute the characters who once lived in and around the cottage and the Little Lon District at the turn of last century.
What's On
Roam around the cottage and gin distillery at your leisure, with a range of cocktails, gin beverages take-away bottles and gift packs available. There will also be special guests throughout the weekend.
Images: (1-2) 17 Casselden Place, Little Lon Distilling Co. (3-4) Little Lon Distilling Co. Interior Cocktail Bar. (5) Distillery Room, Little Lon Distilling Co. All images supplied.
Important Details
Time & Date
Saturday 30 July
Open 11am-11pm
Sunday 31 July
Open 11am-6pm
Age Requirements
18 years and above
Accessibility
Partially wheelchair accessible

Location
17 Casselden Place, Melbourne 3000