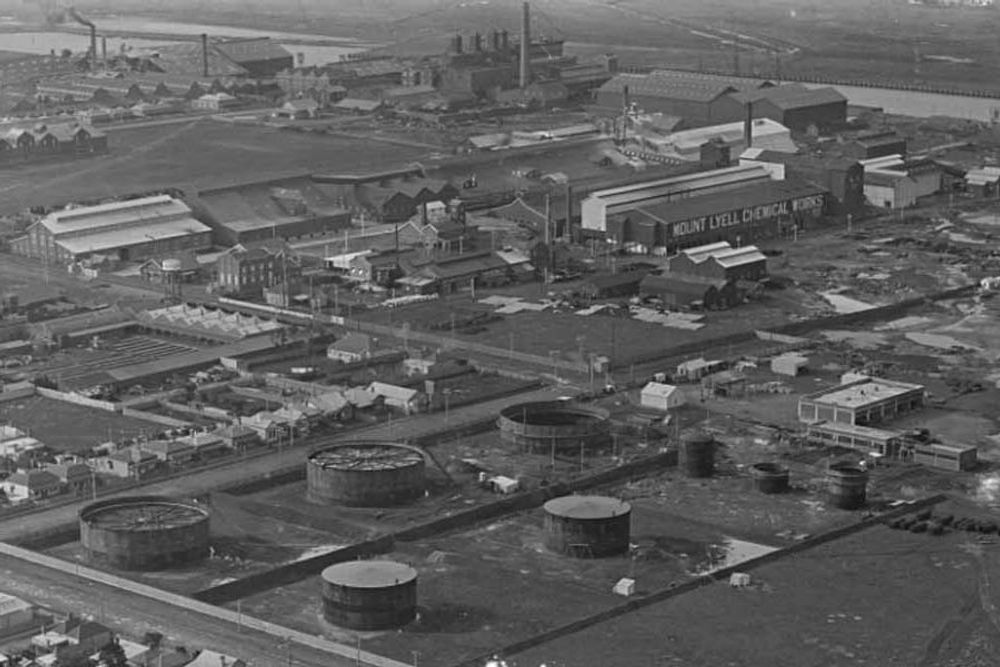 295 Whitehall
Description
With its origins dating back to the late 1800s the site was established with continuing operations by the Mount Lyell Mining and Railway Company producing its first products in 1905. Dated between 1916 and 1923 the building was used as an engineering workshop. It is a large steel-framed brick building with gable ends, a hipped lantern roof with skylights, bands of timber framed multi-paned clerestroy windows, and skillion-roofed sides to the north and south elevations.
295 Whitehall is regarded as having local historical, technological and architectural significance, through being associated with a site which is one of a group of large industrial sites in this part of Yarraville, where the processing of agricultural and industrial chemicals commenced in the late nineteenth century, and in part continues today.
What's On
Visitors are invited to wander through the building and gain an appreciation of the recent restorations (windows, roof and painting). View historical site images and the site's conservation management plan. Builder SIDA Construction will be on site to discuss the renovation works with visitors.
Images: (1) Site Location circa 1920. (2) Workshop in operation circa 1920. (3) Restored Engineering Workshop 2022 - street view. All photos courtesy Independent Cement and Lime.
Important Details
Time & Date
Saturday 30 July
Open 2pm-6pm
Age Requirements
16 years and above
Accessibility
Fully wheelchair accessible
Accessible parking nearby

Location
295 Whitehall St, Yarraville 3013