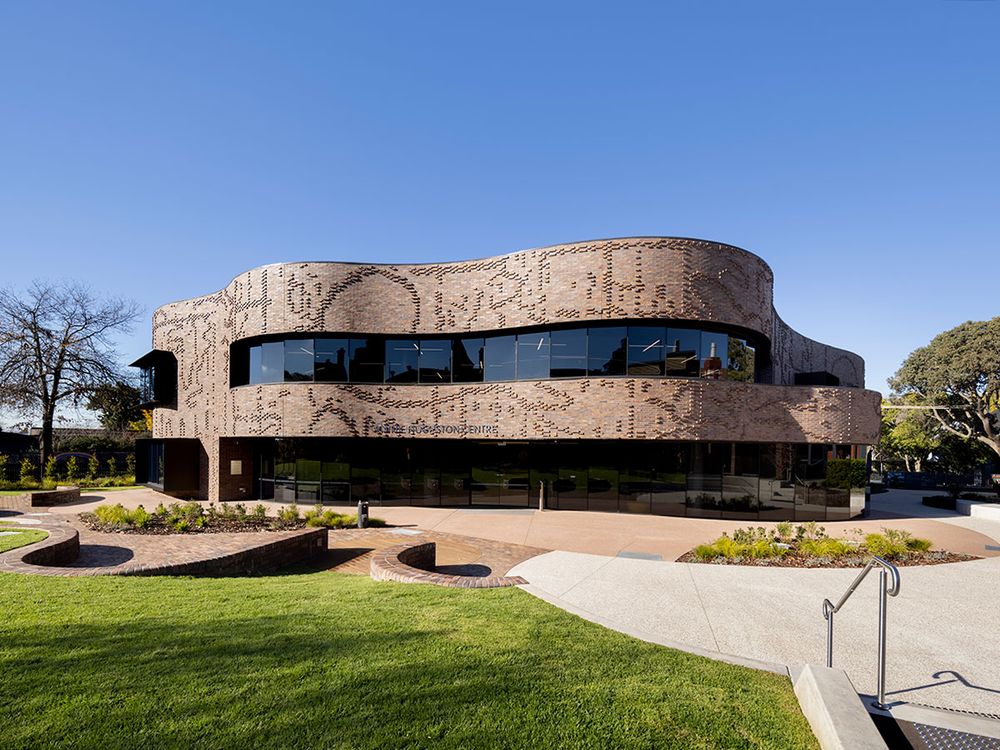 Annie Hughston Centre (AHC) – Fintona Girls' School
Description
When it comes to inspiring women to pursue a career in science, technology, engineering, mathematics or design, one place we can start is our schools. By embedding these disciplines into the fabric of a young woman's upbringing, their possibilities for exposure, learning and connection can grow. The Annie Hughston Centre is a new two storey educational building at Fintona Girls' School that is opening possibilities for the next generation of women in STEM (Science, Technology, Engineering and Mathematics) and beyond. Lyons' design provides a new, contemporary identity for the school's Mathematics and Science precinct, while embracing the charm of Fintona's historic buildings and beautiful grounds.
Named after the school's founding principal, the Annie Hughston Centre contains a mix of flexible classrooms, laboratories, and collaborative study areas, encouraging students' experimentation and connection, and inspiring ideas. The educational facility will play a big role in shaping the way young women learn, the relationships and memories they form during their education, and their career paths.
What's On
Join one of two tours led by Lyons on Saturday, which is also your opportunity to look inside Fintona's adjoining arts precinct and iconic Tourmont house. Visitors will learn about the Annie Hughston Centre as well as a little about the school's history and the historic homes on campus.
Images: (1) Annie Hughston Centre showing the corbelled brick pattern. (2) Interior view looking across the campus. (3) Laboratory. (4) Outside seating inspired by the Fibonacci sequence. All photos: Dianna Snape
Important Details
Time & Date
Saturday 30 July
11am–3pm
Architect-led tours run 12noon, 12.30pm
Running for 30 minutes in groups of 20 people
Bookings not required. Tour group capacity is limited and operates on a first come, first in basis.
Age Requirements
All Ages
Accessibility
Fully wheelchair accessible
Accessible bathroom
Accessible parking nearby
Social Story

Location
79 Balwyn Road, Balwyn 3103