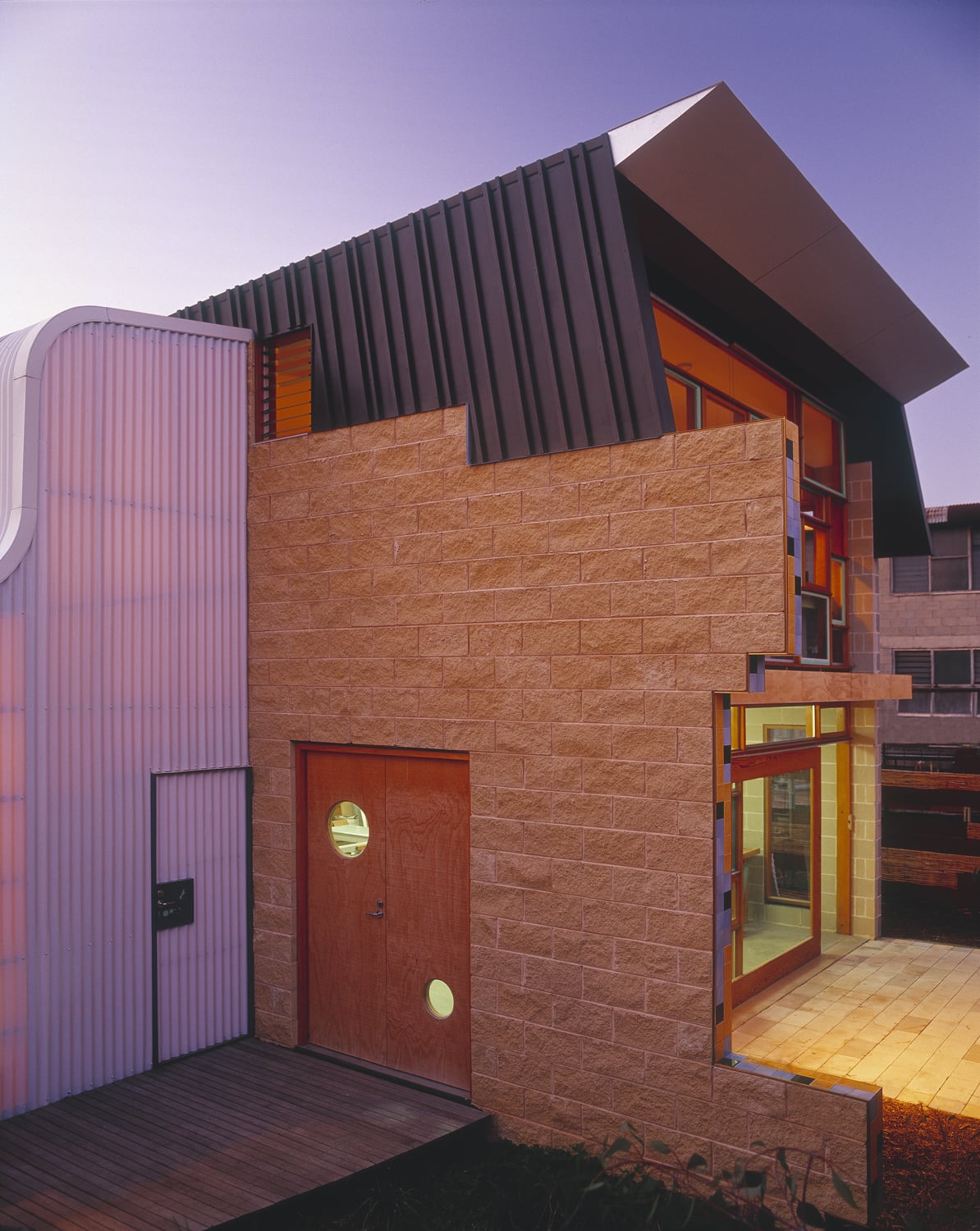 ArchiTeam: Form Architecture Furniture – Polly Bastow & Tony Stuart 2001
Form Architecture furnitiure's studio is an exploration of many architectural ideas and interests . These ideas included the evocation of ruins, the use of translucent walls, simulation of draped fabric draped fabric, the pros and cons of using recycled windows and a reference to GT stripes on cars that did burn outs down Rennie street.
The studio incorporated references to Carlo Scarpa, Robert Klippel, hippy architecture and industrial sheds.
The office fitout was and designed and made onsite in the workshop below. the studio. The desk and island bench were made from oregon demolished from when Melbourne Town Hall organ was refurbished in 2000.
Important Details
Time & Date
Saturday 24th + Sunday 25th July

Video will be available during
Open House Melbourne, scroll below.