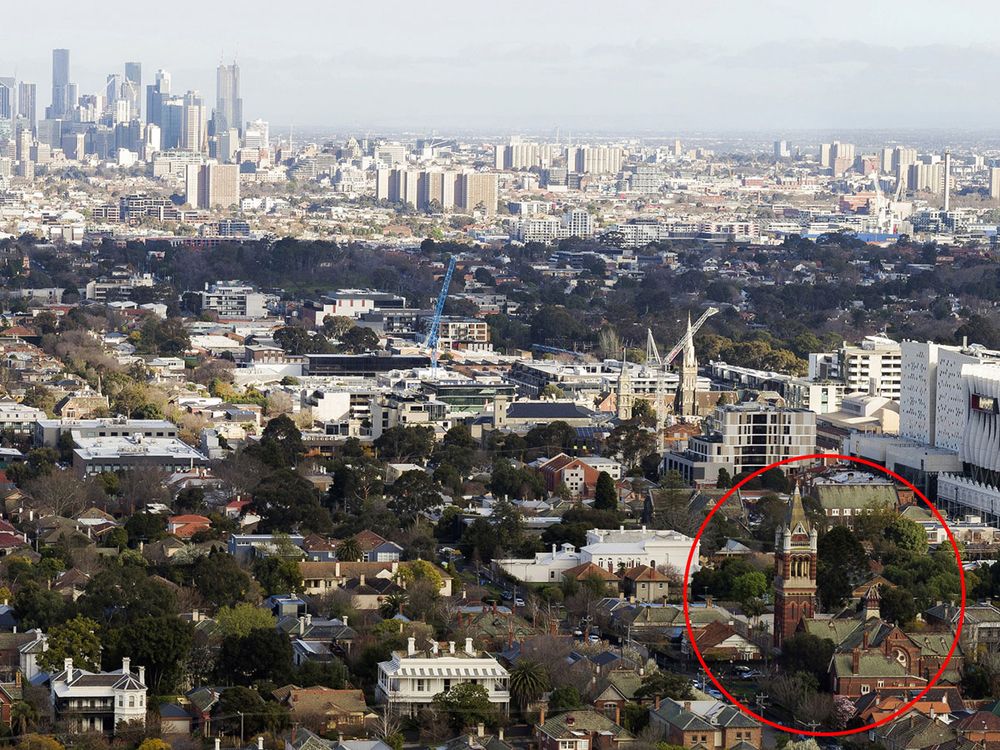 Auburn Uniting Church Complex
Description
Auburn Uniting (formerly Wesleyan Methodist) Church is unique as a complete and relatively intact set of church buildings, built at the same time, to the design of the same architect, and using the same materials – the finest available at the time. The church boasts a Fincham pipe organ, and kauri pine pews designed by architect Alfred Dunn himself.
The auditorium is a fine example of the auditory church, where every seat enjoys a clear view of proceedings.
The tower is open up to level 3, which houses a photographic panorama made in 2017; and on level 4 an open observation deck gives 360 degree views of Melbourne, from Mt Dandenong to the West Gate Bridge.
The hall is a rare surviving example of the Methodist Model Sunday School. While it has been modified over the years, it retains its original timber floor and ceiling.
What's On
Open to view will be the Church auditorium, vestry, tower and hall, a complete and relatively intact set of church buildings constructed in the finest materials available at the time.
The Tudor Choristers will hold a "Come and Hear" rehearsal in the Hall, 10am–12 noon on Saturday 30 July. Afternoon tea will be available on both days, 2pm–3.30pm.
Images: (1) Distant view, Church circled. (2) Tower and South Front, Oxley Road 2021. (3) Melbourne skyline from Tower. (4) Church interior 2021. All photographs courtesy of Barney Meyer.
Important Details
Time & Date
Saturday 30
Open 10am-4pm
Sunday 31 July
Open 12noon-4pm
Age Requirements
8 years and above
Accessibility
Partially wheelchair accessible
No lift

Location
Oxley Road (cnr Hepburn St), Hawthorn 3122