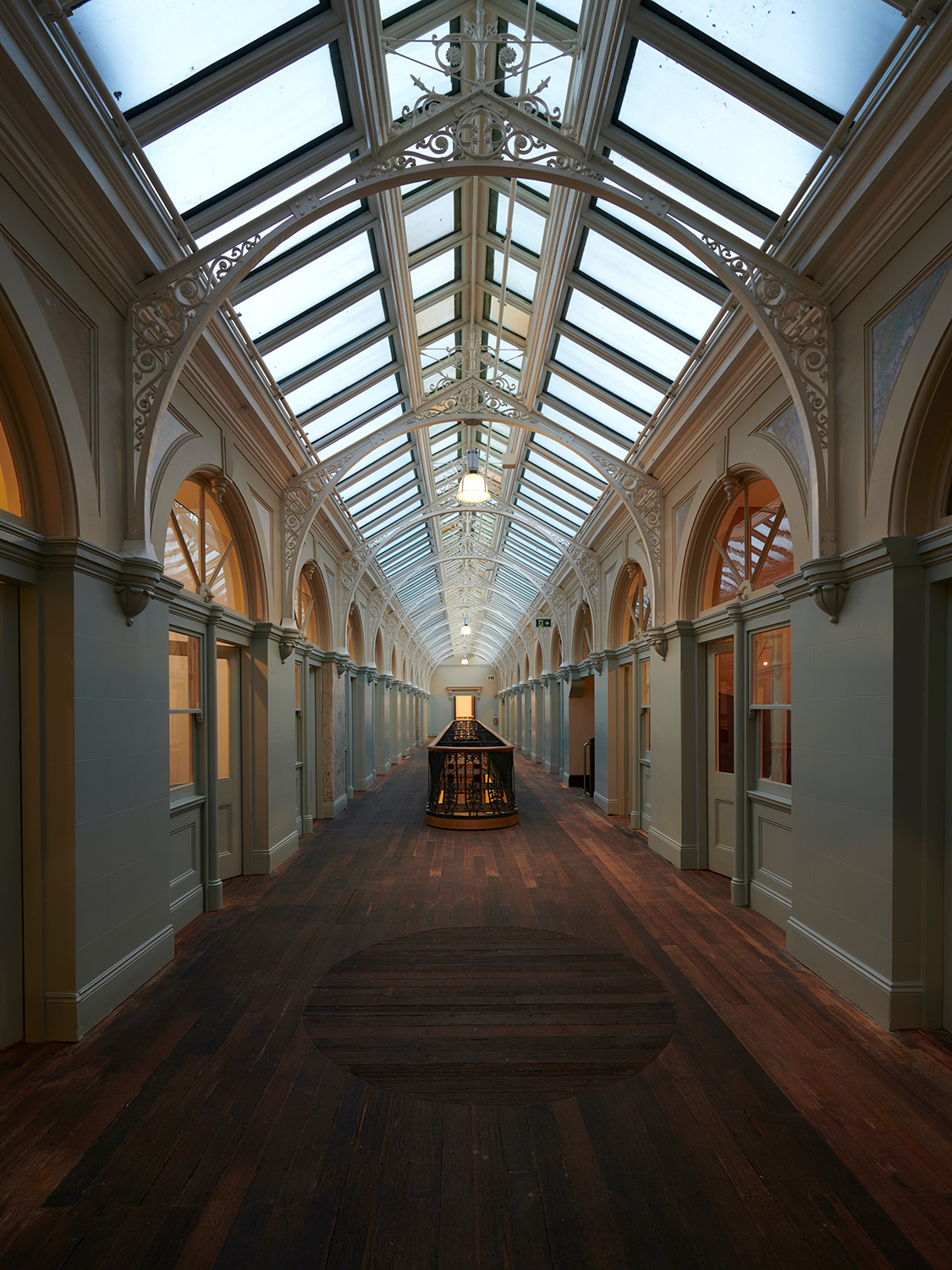 Beehive Building: Former Bendigo Mining Exchange
Description
Following extensive works undertaken by builder DBG Projects under the guidance of Williams Boag Architects, The Former Bendigo Mining Exchange is once again an architectural highlight in the City of Bendigo's collection of historic structures. As part of the Beehive Building by architect Charles Webb, its interior shares similar qualities to Melbourne's Royal Arcade by the same architect. The building's original uses included the mining exchange and stockbrokers offices, ground floor retail and hotel accomodation and function spaces.
The current development won the John George Knight Award for Heritage Architecture 2021 in the AIA Victorian Architecture Awards 2021 and the Lachlan Macquarie award for Heritage Architecture in the AIA National Architecture Awards 2021. The project uncovers the rich layers of previous use by selectively removing earlier fabric and revealing key features of the original building.
Completion of the works to the Former Bendigo Mining Exchange within the Beehive Building Complex involved the interpretation, restoration and reinstatement of heritage fabric from two key use periods, those being; the 1872 Mining Exchange and 1927 Allans Music Store and associated Allans Walk Arcade.
Of importance was the reinstatement of the long first floor void to allow natural light from the first floor Gallery glazed roof to once again illuminate the central ground floor area returned to its full width under this project. Previously hidden pilaster wall and arches, delicately tapered cast iron columns and decorative brackets were revealed in this important change.
The newly reinstated central space is bookended by the restored copper faced shopfronts with lead light windows revealing their original beauty from the latter period of interest. Restoration and conservation throughout the upper level, including the rare geometric stair at the eastern end was attentively undertaken.
What's On
Visitors will access the newly completed arcade including the first floor for pre-booked guided tours led by Peter Williams and Sean Earl of WBA.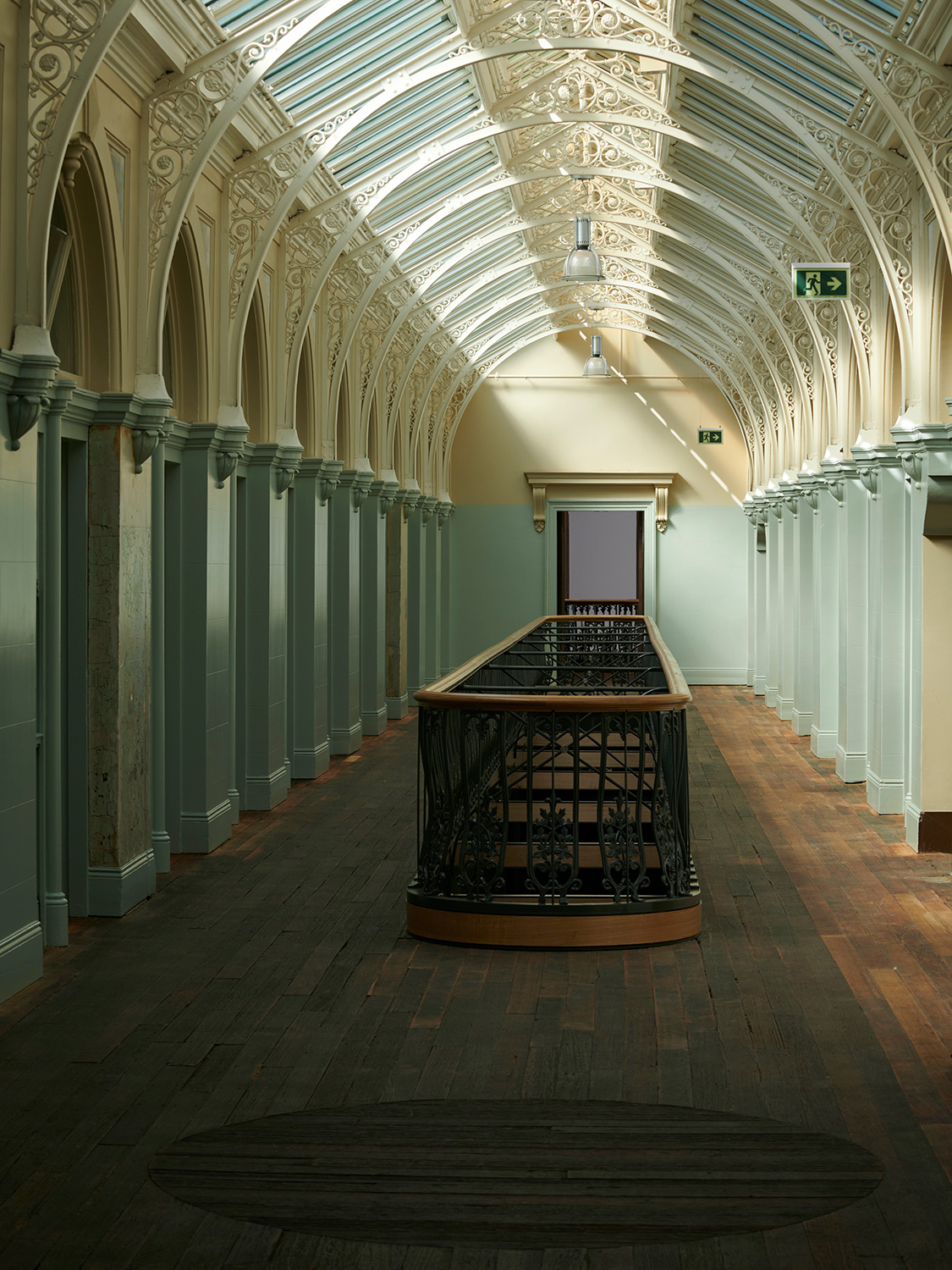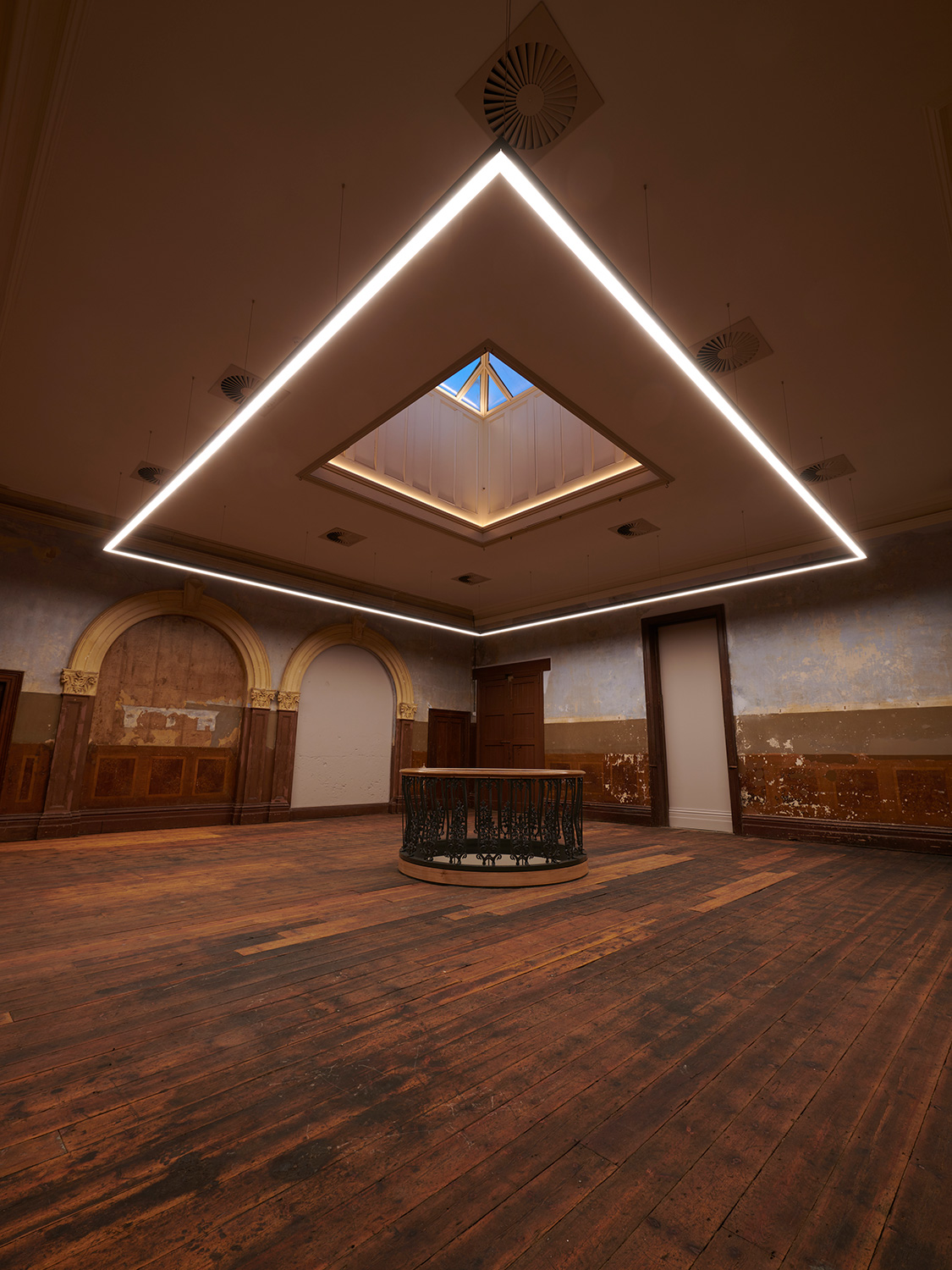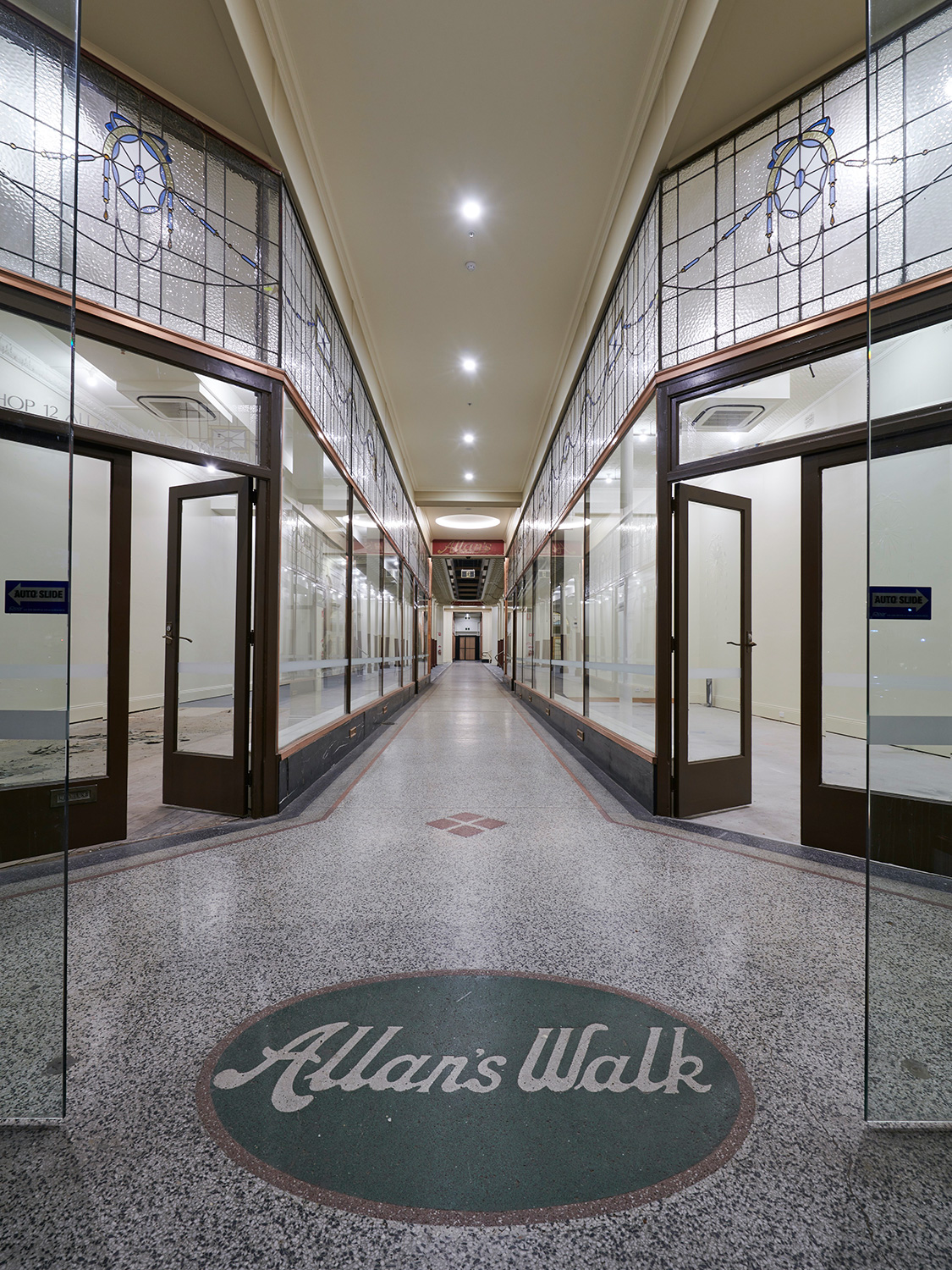 Images: In header: (1, 3) Courtesy of Craig Lightfoot. (2, 4) Photos: Fred Kroh. Below text: (1–3) Photos: Fred Kroh.
Important Details
Time & Date
Sunday 23 October
Tours depart at 11.30am + 1.30pm
Running for 60 minutes in groups of 25

Bookings required
Tickets: $5
*This event is booked out, but you can still sign up to the waitlist
Accessibility
Fully wheelchair accessible

Location
18-26 Pall Mall, Bendigo VIC 3550