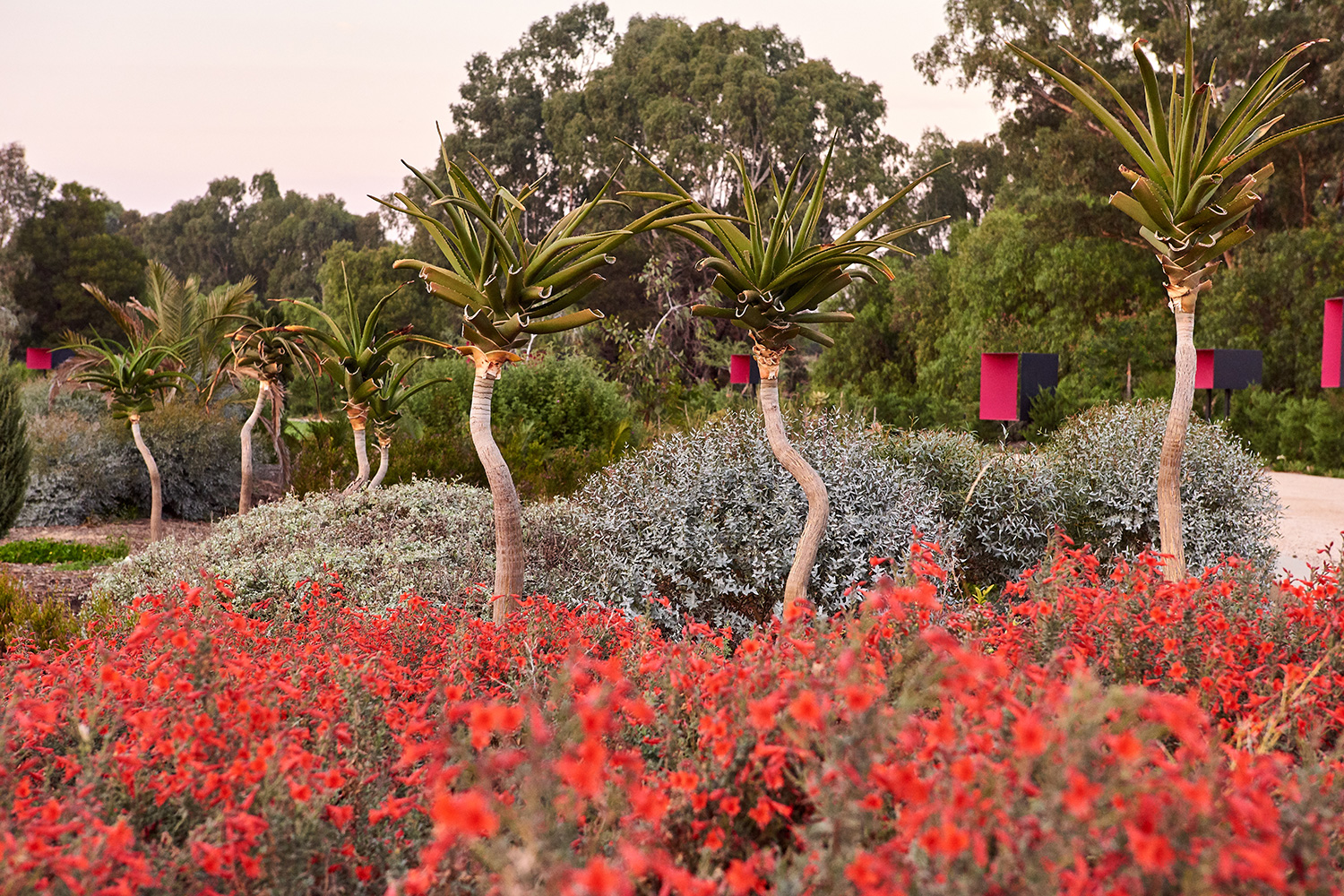 Bendigo Garden for the Future
Description
The Bendigo Botanic Gardens' Garden for the Future is the newest addition to the historic Botanic Gardens. The Garden for the Future boasts over 30,000 climate resilient plants from more than 500 individual Australian and Exotic species. The changing climate was at the forefront of the design response; the plants chosen would need to withstand severe frost, weeks of temperatures over 40C, and extensive dry periods. The role of Garden for the Future is to test, prove and inspire a broad range of plants – both native and exotic – that will tolerate these extreme climate variables.
The Bendigo Botanic Garden for the Future is not only practical (to ensure the garden's own survival), but also an education tool, to encourage visitors to use the climate-appropriate plants found here in their own gardens in new and interesting ways.
The TCL and Paul Thompson design team had to think laterally in order to come up with a suitable planting palette. To do this, inspiration was sought from other areas of the world that currently experience similar rainfall patterns and temperature variability to those projected for Bendigo in the next fifty years – areas as far away as South America and the Middle East.
The garden is curated in three distinct themes – the Australian Biome, International Biome and the 'Fun and Fantasy Lawn'. The latter is the centerpiece of the garden, where weird and wonderful plants from Australia and the world come together in unexpected and spectacular displays.
What's On
Join TCL for a special guided tour of the gardens.
Images: Bendigo Garden for the Future. Photos: Alison Hoelzer.
Important Details
Time & Date
Saturday 22 October
Tours depart 10am, 11.30am + 1pm
Running for 45 minutes in groups of 25
Free, bookings required
Age Requirements
All Ages
Accessibility
Fully wheelchair accessible

Location
27 Bosquet St, White Hills VIC 3550