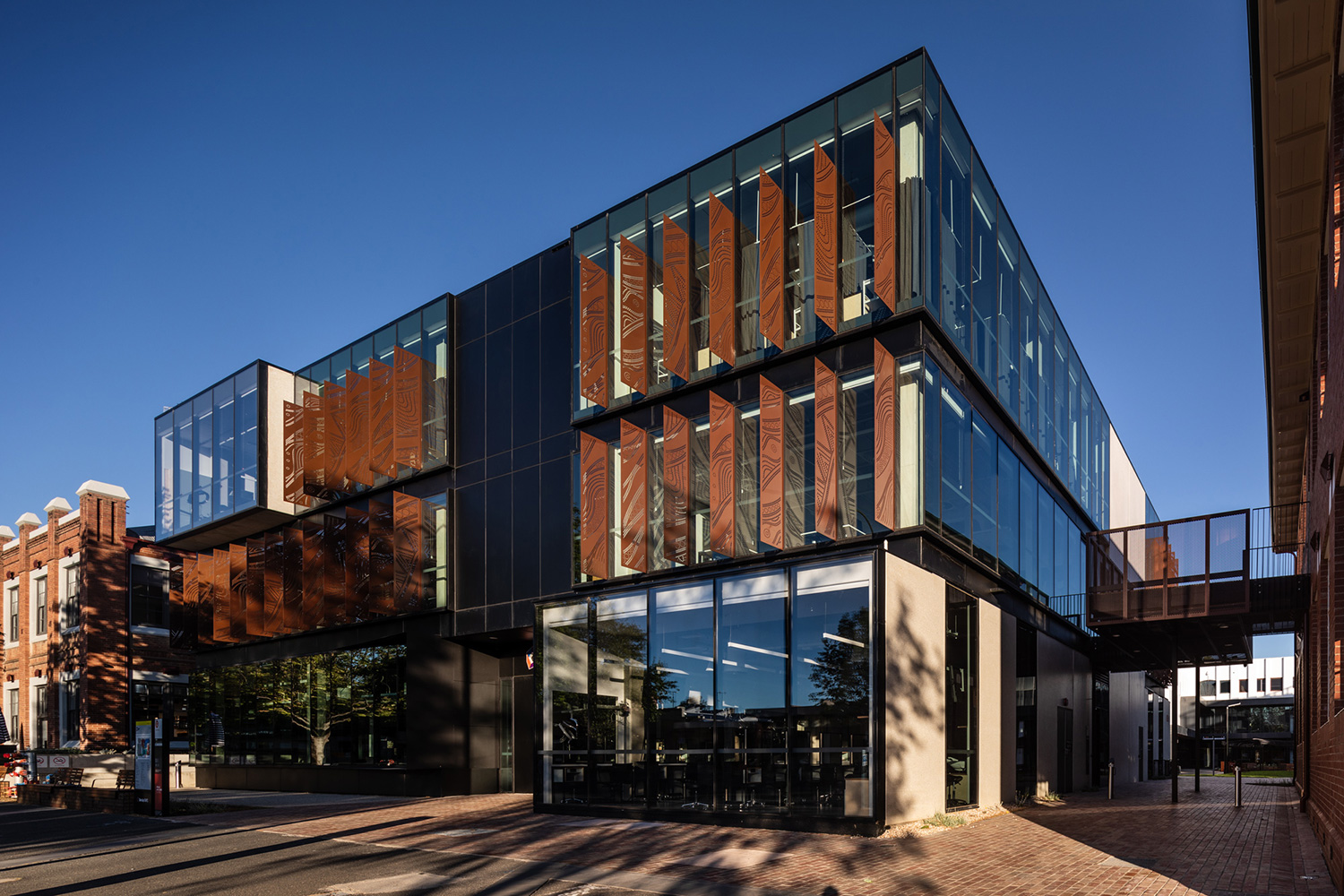 Bendigo TAFE: Revitalisation Project
Description
The $60m Bendigo City Campus Revitalisation Project was funded by the Victorian Government with the first sod turned on 26 February 2020 by Minister Gayle Tierney. The Revitalisation Project was designed by Victorian architects Architectus and Six Degrees with landscape architecture firm SBLA. Regional builders Nicholson Construction and Melbourne-based Kane Constructions jointly delivered the revitalisation works.
Through a close collaboration with Djandak, the business enterprise of the Dja Dja Wurrung Clans Aboriginal Corporation, three artistic elements have been included in the Revitalisation Project. These include the use of Waa (the crow) on the new buildings, which signifies its importance as a vital knowledge keeper to Dja Dja Wurrung people. The wisdom of Waa will guide Bendigo TAFE students, staff and the local community from its prominent positions high on the facade of building J and inside building G high on the staircase.
The project spans four new and refurbished heritage buildings: Building G, Building E, Building J, Building H.
What's On
Bendigo TAFE is excited to open its doors to the community to showcase both refurbished heritage and new buildings completed in 2021 as a part of the TAFE's $60m Bendigo City Campus Revitalisation Project funded by the Victorian Government. Join Architectus for architect-lead tours of Building G's new build and Building E's adaptive re-use design.
Images: Bendigo TAFE. Photos: Trevor Mein.