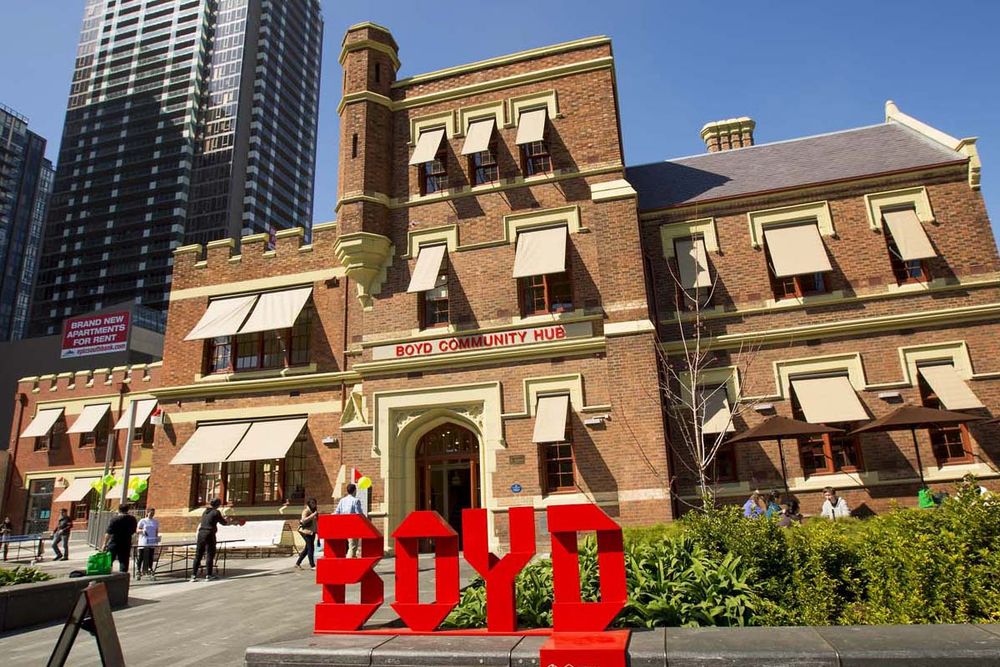 Boyd Community Hub
Description
Home to a former college for girls' tuition in the 'domestic realm', this heritage-listed building is now a vibrant community hub for the City of Melbourne. It is regarded as one of the most architecturally significant state school buildings of the 19th century. Boyd Community Hub celebrates its tenth year birthday on 7 July.
What's On
The library, community areas and meeting rooms (if unbooked) open to the public. Torch artist mural, veggie garden, Boyd Park. Self guide walking tour.
Children's activities
The library features a children's library.
Image: Boyd Community Hub. Photo: Steven Sunter.
Important Details
Time & Date
Saturday 30 July
Open 10am-1pm
Age Requirements
All Ages
Accessibility
Fully wheelchair accessible

Location
207 City Road, Southbank 3006