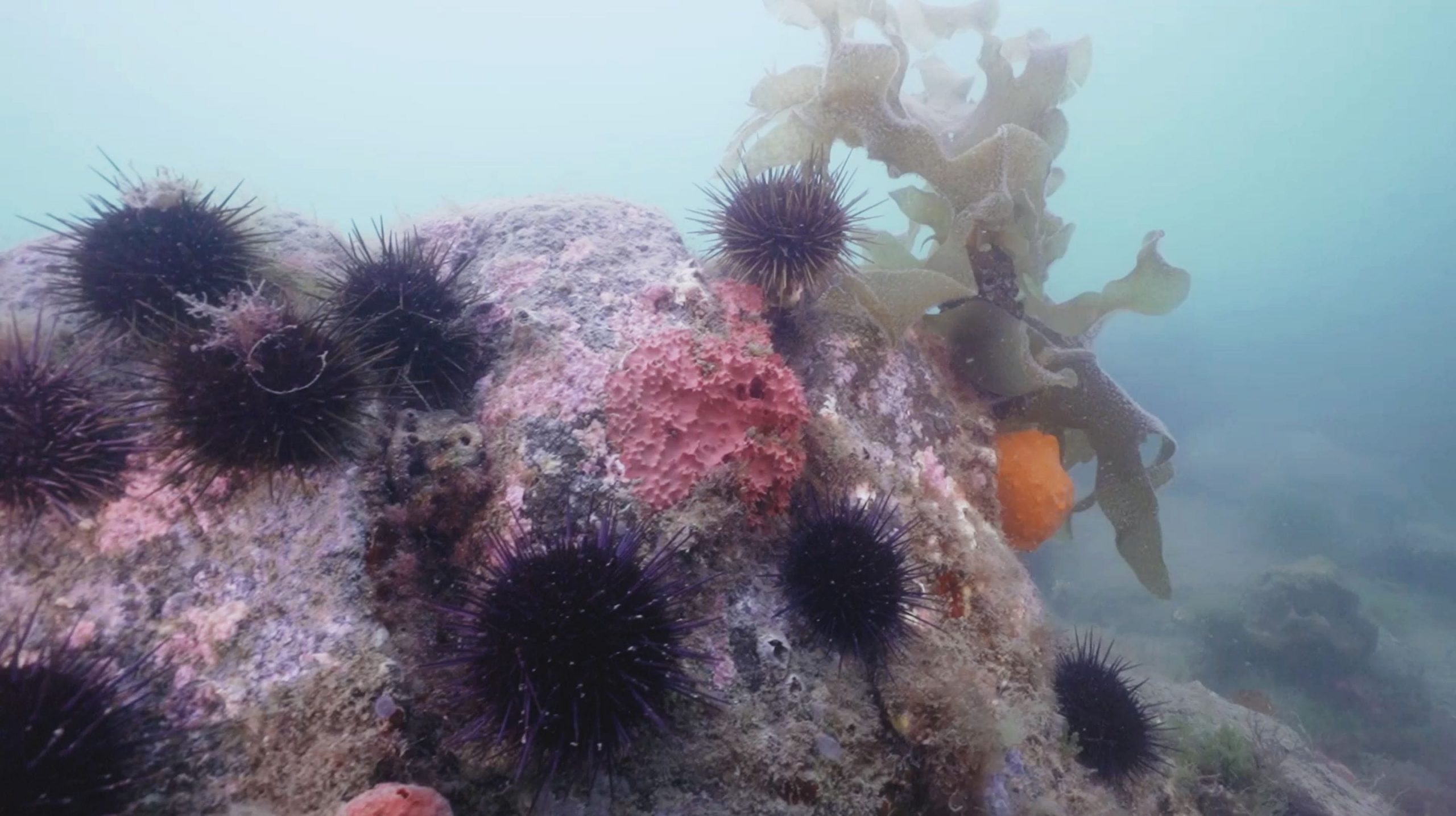 Waterfront: Breaking Down the Urchin
Open House Melbourne invites guests to a participatory, informative and 'hands-on' river float aboard The Yarra Countess hosted by Long Prawn, Furrmien and Pirjo Haikola.
In Port Phillip Bay and throughout the East Coast of Australia, the invasive sea urchin species Centrostephanus rodgersii and Heliocidaris erythrogramma have been exploding in numbers. Now, with the helping hand of humans, these native and beautiful yet voracious little creatures have the capacity to impact seaweed habitats and alter biodiversity. In those places where numbers are too high, hand-harvesting sea urchins for human consumption is a particularly suitable food choice. Further, while our seas are being drastically overfished of species that cannot sustain themselves, this is a delicious and helpful choice that protects our oceans.
Using eyes, ears and stomachs, this event prepares participants with the knowledge, skills and motivation to reclaim our sea floors. Over a two-hour period, guests will hear from NGV Triennial senior curator Ewan McEoin and artist Pirjo Haikola about Pirjo's work and research on sea urchins. Guests will then learn how to process and preserve sea urchin as garum (fish sauce) under the creative guidance of food researchers Long Prawn and fermentation experts Furrmien. Guests will be provided with a sea urchin roe snack and a cool beverage, as well as their own jar of sea urchin garum. Together, we will examine how we can creatively and consciously decide what food we eat.
Photos – 1: film still by Tom Park, 2 – 7: courtesy Long Prawn
A participatory, informative and hands-on river float hosted by Long Prawn, Furrmien and Pirjo Haikola.
Event co-presented with Long Prawn and Pirjo Haikola with in-kind support from Pacific Sea Urchin. Waterfront is proudly presented by Centre for Architecture Victoria | Open House Melbourne, in partnership with Department of Environment, Land, Water and Planning and East Gippsland Shire Council. Waterfront is part of Melbourne Design Week 2021, an initiative of the Victorian Government in collaboration with the NGV.
Important Details
Time & Date
Friday 26 March 2021
12.30pm – 2.30pm
Location
Meeting point: Federation Wharf. 15-19 Princes Walk, 15-19 Princes Walk, Melbourne VIC 3004, Australia