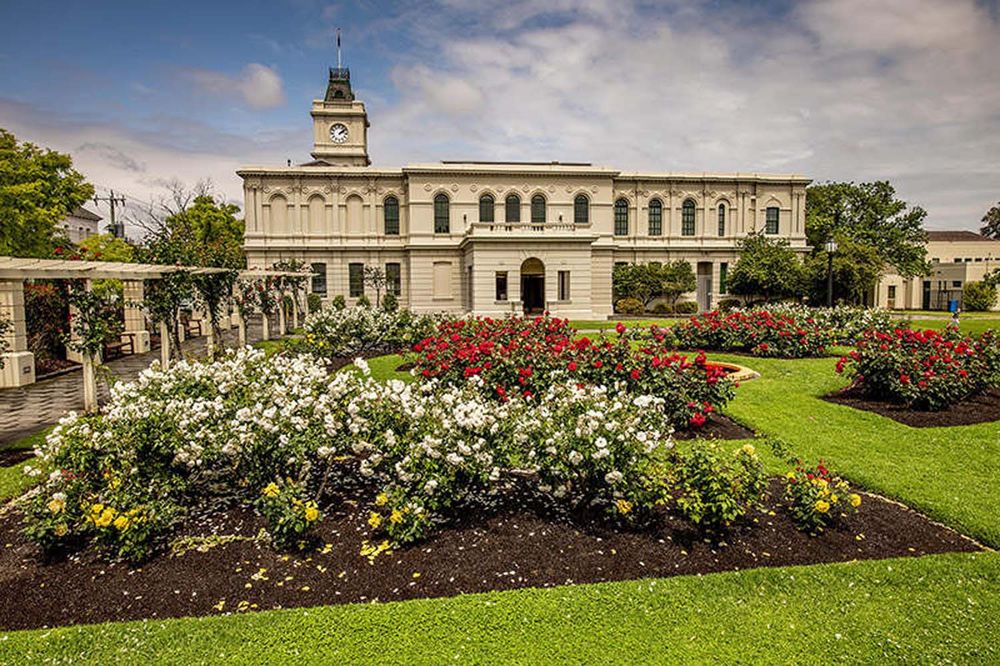 Brighton Town Hall
Description
Old Brighton Town Hall is home to the Bayside Gallery and three community cultural groups: the Brighton Historical Society, the Brighton Art Society, and the Brighton Theatre Company.
The large two-storey Classical Revival building was designed by architect John Beswicke in 1884, with construction completed in 1885. The building is the historical and visual focus of the precinct, built right to the footpath and balanced by the town hall gardens and the Victorian streetscape.
The gardens represent fine examples of formal and informal plantings, hard landscaping, sculpture and other built elements dating from the 1930s. The formal pond (built in 1933) features a bronze replica of Charles Douglas Richardson's sculpture, The Cloud (1987).
What's On
The Brighton Town Hall will be open for the public to explore this beautiful building. Visitors can take in the latest exhibition at the Bayside Gallery, explore the Brighton Historical Society, and see behind the scenes of the Brighton Theatre Company.
Children's activities
Great Art Detective activity will be running for free for children at the Bayside Gallery
Image: Brighton Town Hall as viewed from the gardens. Courtesy Bayside City Council.
Important Details
Age Requirements
All Ages
Accessibility
Fully wheelchair accessible

Location
Cnr Wilson and Carpenter Street, Brighton 3186