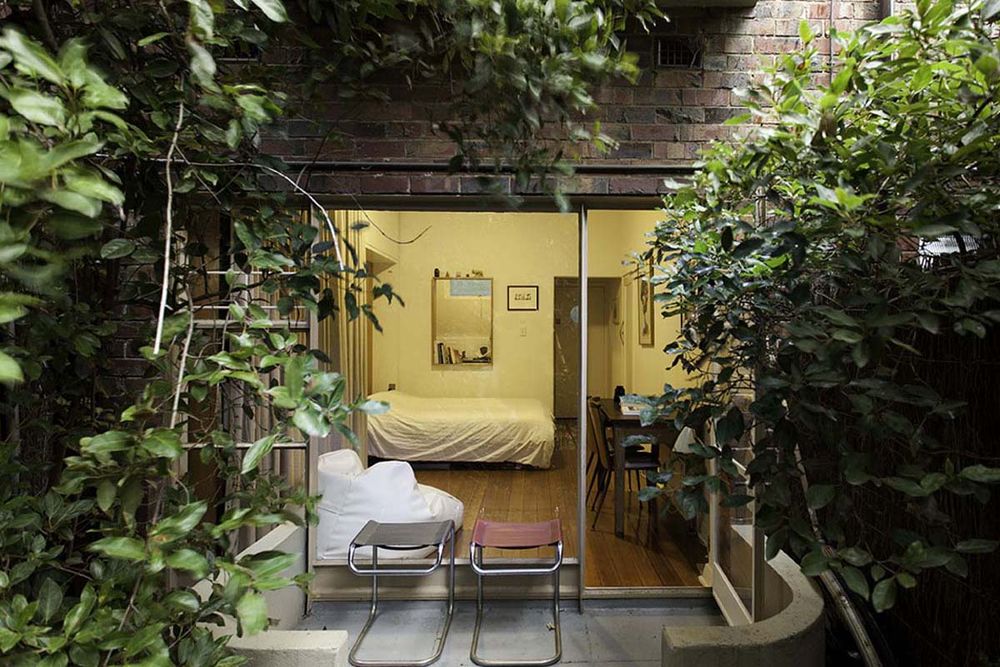 Cairo Flats
Description
Embracing the philosophy of making more with less, Architecture architecture's recent apartment alternations create a simple space with maximum flexibility to address contemporary living needs within a minimum floor area – an exercise in creating a fully functional abode within a mere 24 square metres.
Cairo Flats consists of a U-shaped block of 36 apartments, with 26 studio and 10 one-bedroom residences. It was designed by the noted architect, Best Overend of the architectural practice Taylor, Soilleux and Overend, and built in 1936 by Blease Macpherson and Co. The flats sought a distinctive type of accommodation; the custom-designed bachelor flat, providing maximum amenity in minimum space for minimum rent. The flats were supported by a communal dining room, an in-house meal and laundry service and lockable garages. Cairo Flats established a major break with earlier types of flats in Australia. It is significant for introducing the flat to the modernist program in Australia, and for its acknowledgement of the existence of a new, modern way of living.
What's On
Tours of the building, grounds and an apartment will be led by Michael Roper of Architecture architecture.
Images: (1-4) Cairo Flat. All photos: Tom Ross
Important Details
Time & Date
Sunday 31 July
Tours run 10am - 4pm, on the hour (last tour starts 3pm)
Running for 45 minutes in groups of 10 people.

This event is booked out and the waitlist exhausted.
Age Requirements
All Ages
Accessibility
Partially wheelchair accessible

Location
Fitzroy, full address available on booking