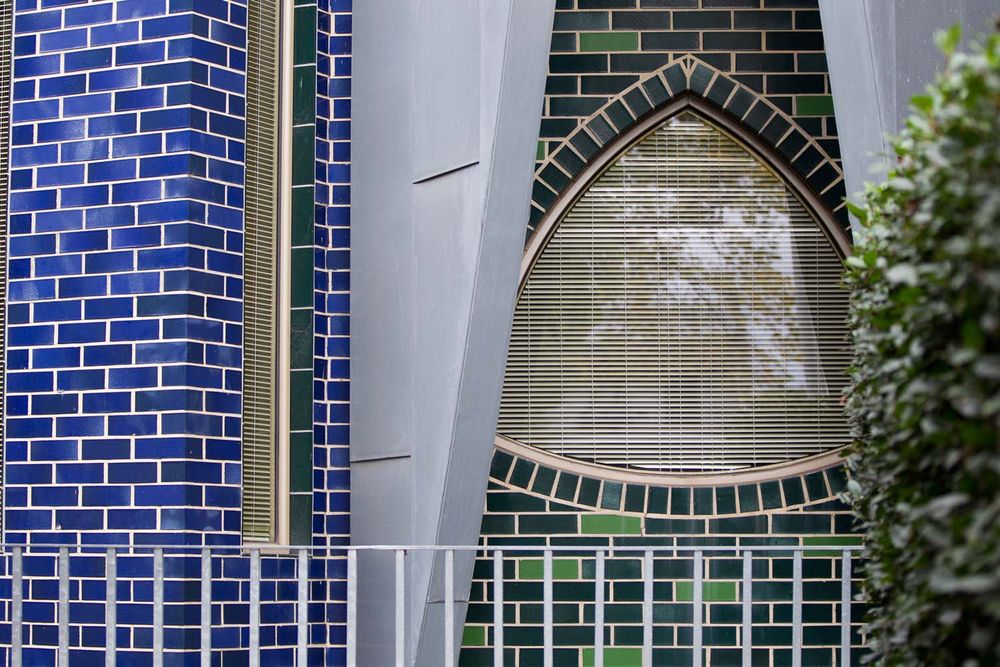 Catholic Theological College, East Melbourne
Description
This site comprises a bluestone building, designed by William Wardell, that housed Catholic secondary schools (Parade College 1871–1967 & Cathedral College 1968–94) and a new building designed by Gregory Burgess.
The stability and formality of the original building contrasts with the fluidity of the new – the past and future are both alive in this new facility. A crisp, transparent connection links the buildings at two levels and allows the new to grow out of the old with respect and unity. 
The site was the winner of the 2001 Heritage Property Award of the Australian Property Institute, and received a commendation in the 2000 Victorian Architecture Awards of the Royal Australian Institute of Architects.
What's On
Stroll at your leisure through the original bluestone building and the new addition which houses the Mannix Library. A brochure will be available describing the open areas and information.
Images: (1) Chapel window, exterior. (2) Chapel interior and stained glass window. Image courtesy Catholic Theological College. (3) Internal staircase. (4) Internal staircase, detail. (5) Building exterior. All images courtesy Catholic Theological College.
Important Details
Time & Date
Saturday 30 July
Open 11am-3pm
Age Requirements
All Ages
Accessibility
Accessible parking nearby

Location
278 Victoria Parade, East Melbourne 3002