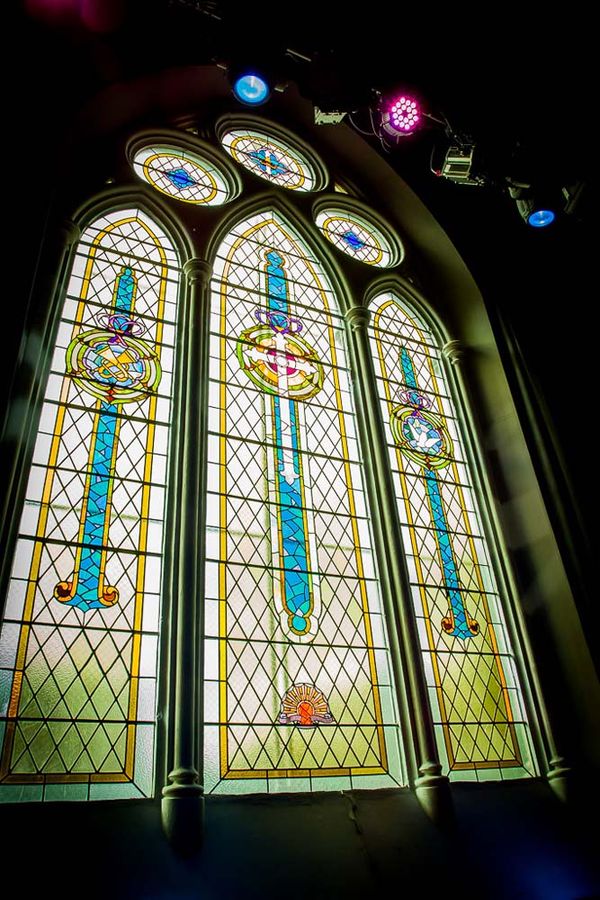 Chapel Off Chapel
Description
Designed by architects Thomas J Crouch and Ralph Wilson, the former independent bluestone church in Malvern Road was built in 1858. It was intended to be completed in stages but never reached its designed final form, which was to include a masonry chancel and a tower.
Following the union of the Presbyterian, Methodist and Congregational churches in 1977, the building ceased being used as a church.
Purchased by Prahran City Council in 1980, the church and hall buildings opened in February 1989 as the Princes Gardens Recreation Centre. Sitting adjacent to tennis courts the centre offered a small community gym, and dancing, martial arts, painting, drawing and art classes.
In 1994, the link building between the church and the church hall was built and Chapel Off Chapel was established as an integrated arts, recreation and tourism centre by the newly formed City of Stonnington (the amalgamation of Prahran and Malvern Councils).
The venue officially opened on March 19, 1995.
What's On
Visitors will see some of the original internal and external features of the Chapel building including the unique heritage stained glass window.
Images: (1) Chapel stained glass window. (2) Chapel exterior. (3) Chapel theatre. All photos: Sanjeev Singh
Important Details
Time & Date
Saturday 30 July

Open 11am-3pm
Age Requirements
All Ages
Accessibility
Fully wheelchair accessible
Accessible bathroom
Accessible parking nearby

Location
12 Little Chapel Street, Prahran 3181