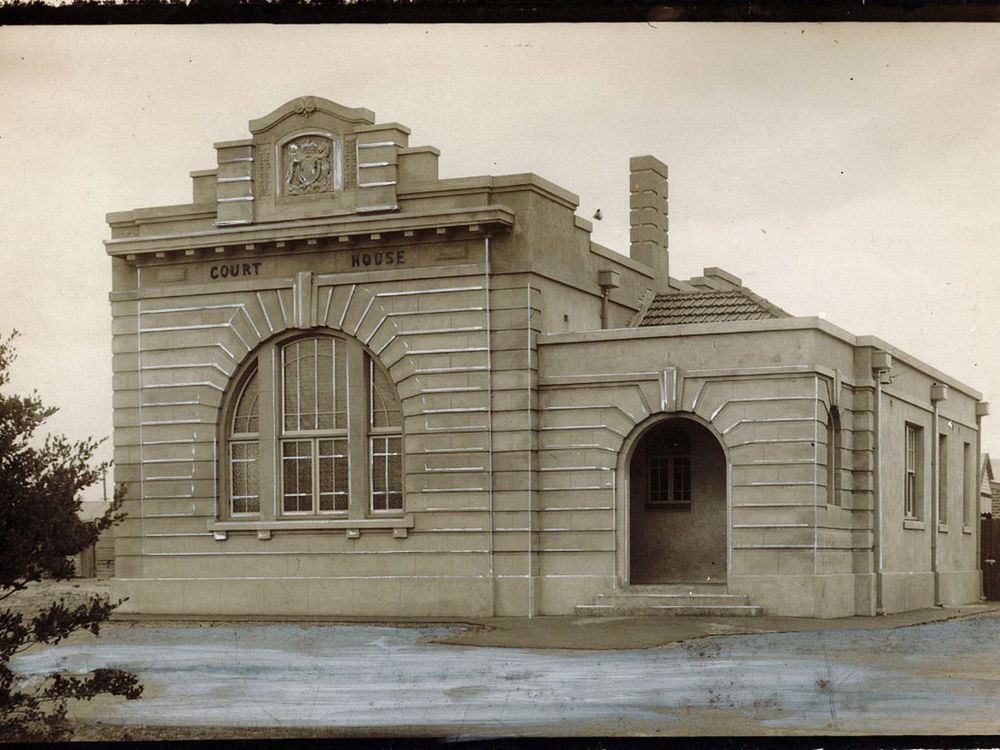 Chelsea Court House
Description
The Chelsea Court House is an outstanding architecturally and historically significant example of a suburban court house of its era. Designed in a sophisticated Neoclassical style by notable architect E. Evan Smith in the late 1920s it continues to be an important landmark in the community.
From its opening in 1929 to its closure in 1958, the Chelsea Court House played a significant role in the lives of countless local citizens who accessed its legal remedies or were brought to appear there. For some people, their encounters with the court enabled them to get on with their lives. For others, it was an experience involving tragedy or suffering.
The building was listed on the Victorian Heritage Register in 1990.
What's On
City of Kingston invites you to explore the recently restored Chelsea Court House. Take a self-guided wander through and discover the significant role this heritage listed building played in the lives of the local community before it closed in 1985.
Images: (1) Chelsea Court House 1938. Photo: unknown. (2) Main Court Room looking towards magistrate's bench from near the witness stand. (3) Main Court Room looking towards witness stand from back of public gallery. (4) View from the magistrate's bench. (5) Front facade. (6) View from barristers' desk looking towards the magistrate's bench. (7) Rear of building. Door to prisoners room can be seen on the right. (8) Detail of crest. (9) Clerks' office. (10) Proposed building plans 1950. Image: Public Records Office of Victoria 1928. Photos (2-9): courtesy City of Kingston
Important Details
Time & Date
Sunday 31 July 10am–3pm
Age Requirements
All Ages
Accessibility
Fully wheelchair accessible
Accessible parking nearby

Location
6 The Strand, Chelsea VIC 3196