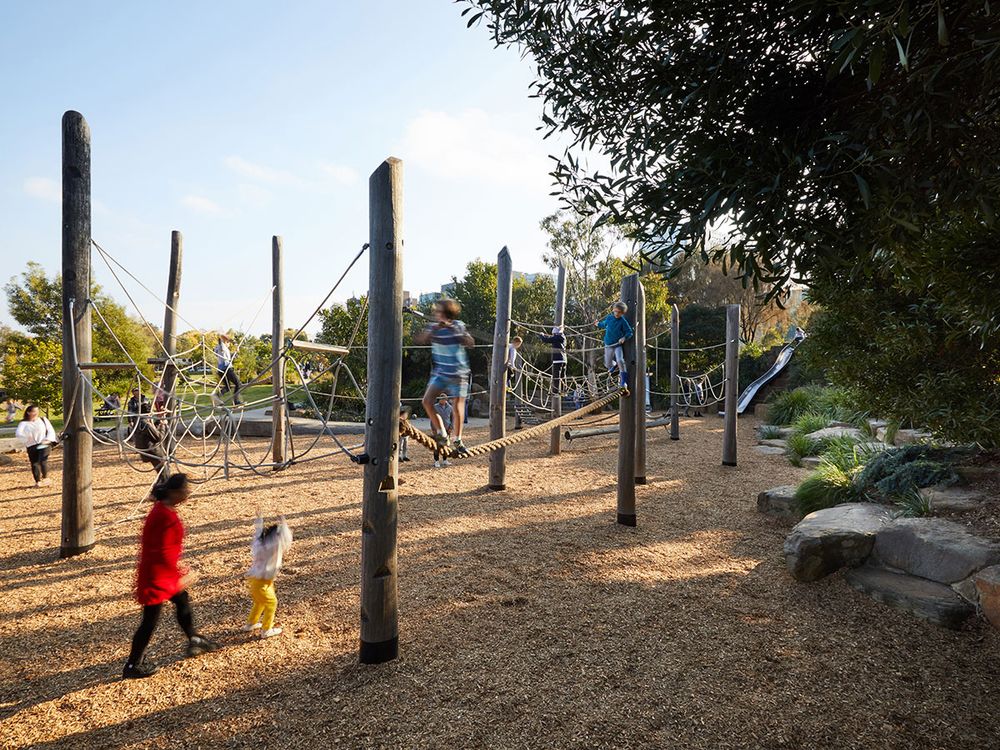 City of Melbourne Tour: Pocketbook of Play Spaces (Self-Led)
Description
Set within some of Melbourne's best parks and reserves, each City of Melbourne play space nurtures a strong connection to its unique location and has an important role in supporting the health and wellbeing of Melburnians. Our play spaces provide exciting opportunities for children to play, learn and develop all while testing new skills in an engaging and creative environment. There are a variety of different forms of play on offer, catering to all ages and abilities with a choice of over 40 play spaces across the city. We invite you to explore the amazing range of play spaces on offer! 
What's On
This self-led tour will introduce Melburnians to some of the best play spaces across the City of Melbourne, including Royal Park Nature Play and Lincoln Square. Families can use the downloadable map to explore the more than 40 much-loved play spaces during the weekend and beyond.
Children's activities
Introduce your little adventurers to the diverse play offerings across the City of Melbourne. Let their imaginations run wild as they swing, slide and climb to their heart's content.
Images: (1) Nature Play at Royal Park, Parkville. (2) Boyd Park play space, Southbank. (3) JJ Holland Park play space, Kensington. (4) Lincoln Square play space, Carlton. Photos: Andrew Lloyd
Important Details
Time & Date
Download the PDF map below for details on how to take this self-guided tour anytime across the July Weekend.
Age Requirements
All Ages
Accessibility
Partially wheelchair accessible

Contributors
Presented by City of Melbourne.