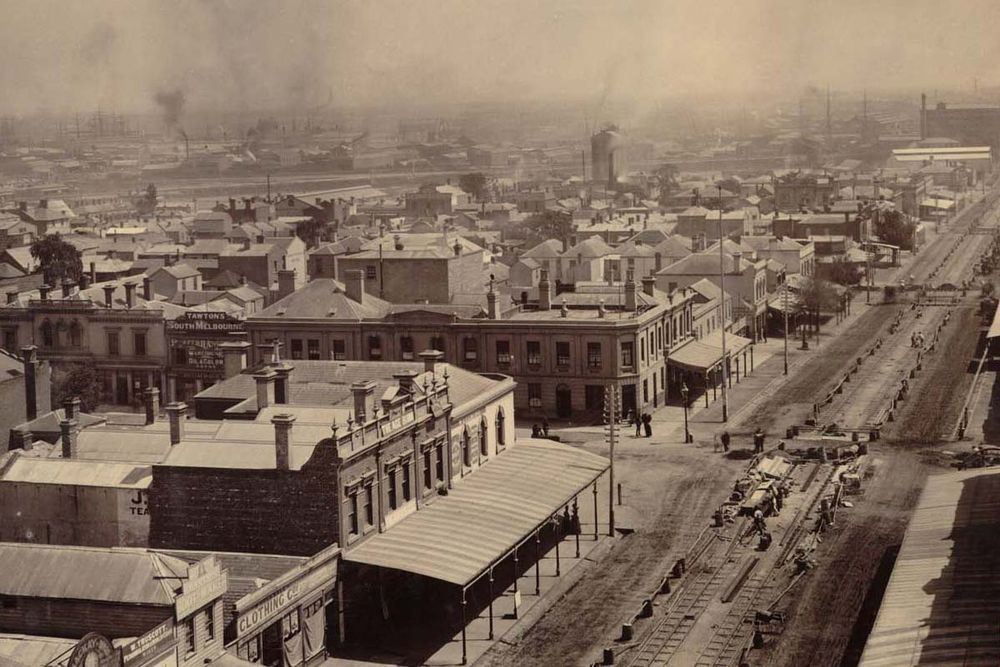 Clarendon Street Stories Self-Guided Tour
Description
Clarendon Street Stories is a self-guided online map which leads you down Clarendon Street, South Melbourne from Market Street to Raglan Street. Discover the area's mercantile, social and architectural past drawn from historic photographs from the Port Phillip City Collection. You will also meet current traders and learn their stories and connection to this historic place.
Originally a gathering place for the Bunurong/Wurundjeri Woi Wurrung Peoples, this part of what is now South Melbourne is a significant heritage-listed area including the intact Emerald Hill Estate. Clarendon Street has been a bustling commercial centre serving the surrounding area since 1860. Former factories highlight South and Port Melbourne's industrial past; churches and the the See Yup Temple reflect migration and cultural diversity; hotels and 19th century shops illustrate the range of merchandise and shopping; significant buildings both intact and lost show the changes to the area over time.
Through the visible built heritage of Clarendon Street, the Stories program brings to light the invisible stories of Clarendon Street's mercantile past, tracing trade, businesses and characters from the 1860s to now. Walking in the footsteps of generations past, you can also visit the shops, cafes or stop for a drink to imbibe this wonderful local history.
What's On
Follow the self-guided trail along Clarendon Street from City Road to Raglan Street, featuring stories accessible from an online map. A personal smart phone/device is required.
There are also three guided tours on offer.
Images: (1) Clarendon Street looking north, 1888. Photo: David Wood. (2) Clarendon Street looking South, 1888. Photo: David Wood. (3) Purvis Bros. Grocers 334 Clarendon Street, Jubilee History of South Melbourne, 1905. (4) Interior of Purvis Bros. shop, Jubilee History of South Melbourne, 1905. All images courtesy Port Phillip City Council.
Important Details
Time & Date
Saturday 30 + Sunday 31 July
Self guided walking tour, anytime
Age Requirements
All Ages
Accessibility
Partially wheelchair accessible
Accessible parking nearby

Location
Clarendon Street, South Melbourne 3205