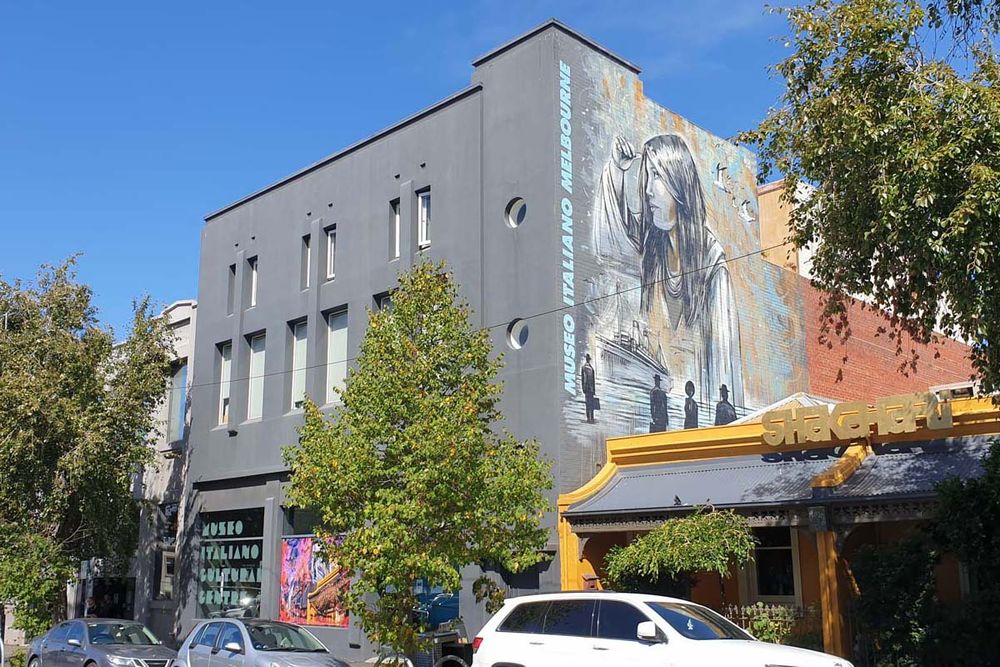 CO.AS.IT. Museo Italiano Exhibition Guided Tours
Description
Established in 2010 and located in the heart of Carlton, Museo Italiano is the only permanent exhibition of its kind in Australia. This popular exhibition features rare objects, images and stories from CO.AS.IT.'s Italian Historical Society, and engaging multimedia presentations which celebrate Italian immigration and its invaluable contribution to the development of Melbourne, Victoria and Australia. Through its themes of Departure, Settlement, Interaction and Identity, the exhibition explores all aspects of the Italian immigration story from the early 1700s onwards.
What's On
Join a guided tour led by Elizabeth Triarico, manager CO.AS.IT. Italian Historical Society & Museo Italiano. Gain a special insight into the Italian Australian immigration experience, with unique stories and objects including the rare Australian designed Sputnik Coffee machine.
Images: (1) CO.AS.IT. Museo Italiano, 2022. (2) CO.AS.IT. Museo Italiano Exhibition, "Departures", 2022. (3) CO.AS.IT. Museo Italiano Exhibition, "Settlement", 2022. (4) CO.AS.IT. Museo Italiano Exhibition, "Interactions", 2022. All photos: CO.AS.IT.
Important Details
Time & Date
Saturday 30 July + Sunday 31 July
Free tours run 10am, 12.30pm, 3pm for 30 minutes in groups of 10 people.
Bookings required.
Age Requirements
All Ages
Accessibility
Fully wheelchair accessible

Location
CO.AS.IT. Museo Italiano, 199 Faraday Street, Carlton 3053