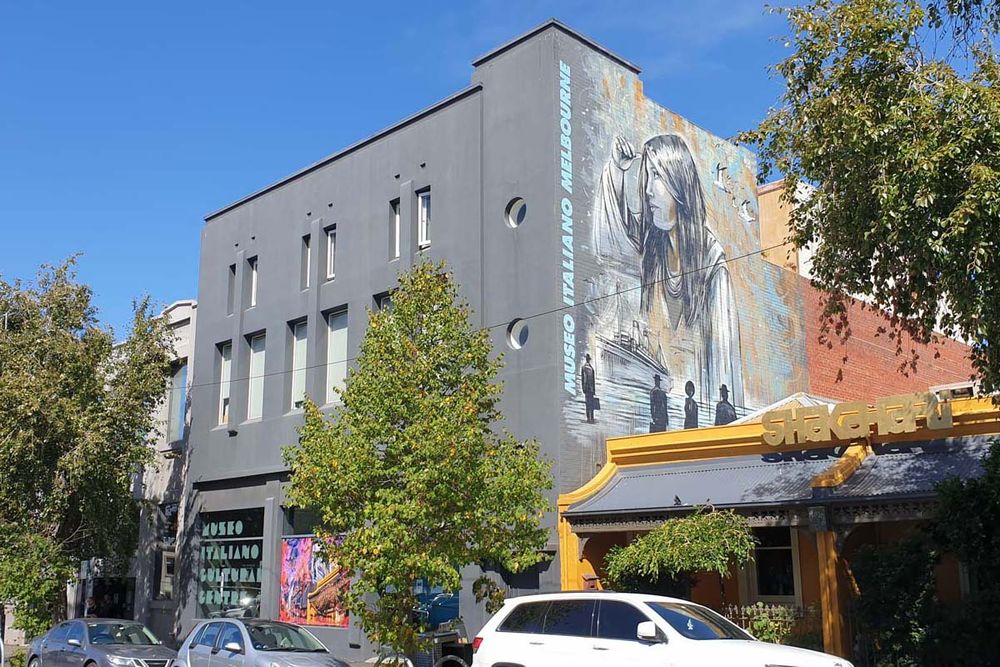 CO.AS.IT. Italian Carlton Online Presentation
Description
As part of CO.AS.IT. Melbourne's 2022 Open House Melbourne unique and diverse program Dr Celestina Sagazio, well-known historian and author, will present an informative and engaging online presentation which explores and brings to life the special character that is Italian Carlton.
Featuring images from the CO.AS.IT. Italian Historical Society's Collection, the online presentation provides a unique visual record of the Italian influence on this iconic Melbourne suburb. Striking built heritage such as Benvenuta (now Medley Hall) and the World Heritage listed Royal Exhibition Building and iconic restaurants and cafes such as University Cafe are highlighted, along with many fascinating stories that have shaped the development of this much loved and respected Melbourne multicultural precinct. The celebrated Lygon Street is still referred to as "Melbourne's Little Italy".
The online presentation is designed to also be used with the Italian Carlton Self-Guided Tour (compiled by Dr Sagaziio) and which encourages users to explore Carlton's unique Italian cultural heritage including CO.AS.IT.'s iconic Alice Pasquini Per l'Australia mural in Faraday Street, Carlton.
What's On
Italian Carlton Online Presentation, by well-known historian and author Dr Celestina Sagazio celebrates Carlton's rich Italian built and cultural heritage and will be available on demand on the CO.AS.IT., Melbourne website.
The presentation can also be used in conjunction with the _Italian Carlton Self-Guided Tour, _available to download from the CO.AS.IT., Melbourne website or as a hardcopy at the CO.AS.IT. Museo Italiano.
Images: (1) CO.AS.IT. Museo Italiano, 2022, Photo: CO.AS.IT. (2) CO.AS.IT. A. Pasquini "Per L'Australia" mural, 2016, Photo: CO.AS.IT. (3) Fernando Donnini working behind the bar at the University Restaurant and Café at 257 Lygon Street, Carlton, c1953, Photo: CO.AS.IT. IHS Collection. (4) Benvenuta (aka Medley Hall), Drummond Street, Carlton, Photo CO.AS.IT. (5) Royal Exhibition Building, Carlton Gardens, looking from Rathdowne St, Melbourne, Photo: C. Sagazio.
Important Details
Age Requirements
All Ages
Location
CO.AS.IT. Museo Italiano, 199 Faraday Street, Carlton 3053