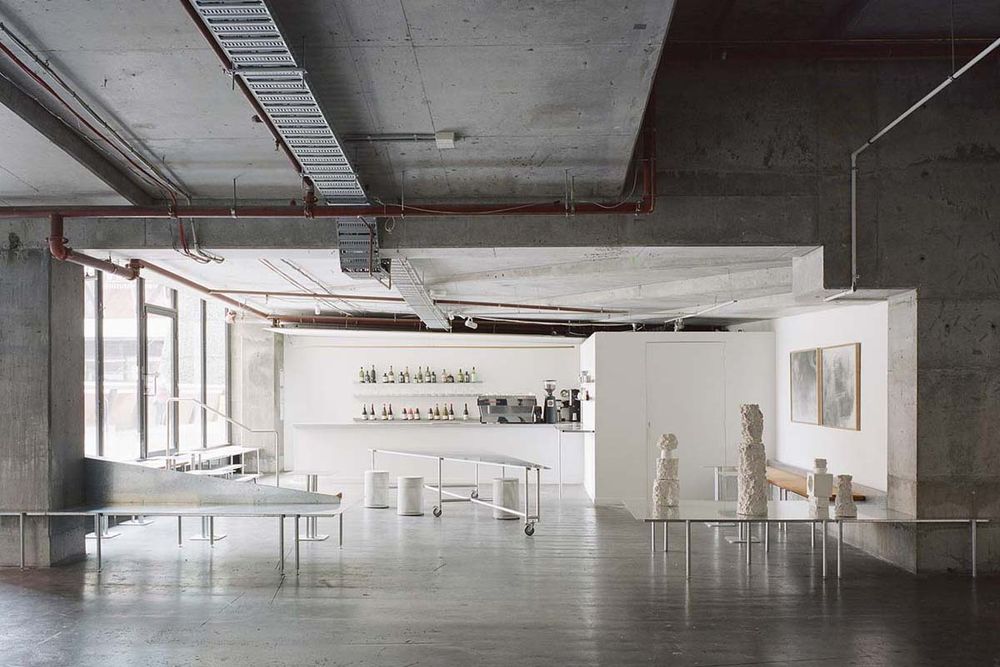 COUNTERPARTS // PART 1: WHERE TO FROM HERE
Description
Established in 2008, No Vacancy (NV) is an independent gallery located in the heart of Melbourne's CBD in the QV precinct. A recent fit out by Ware Architects has expanded the independent gallery to include a cafe and event space incorporating galvanised steel elements to echo the exposed services within the building. The gallery supports and delivers a diversity of creative projects including design and architecture exhibitions.
Counterparts is an exhibition and conversation series curated by architecture practice, Kart Projects in partnership with digital design studio, MASS. The series explores the processes and works of designers with parallel practices. Alongside artefacts, each show unpacks practice narratives alongside a set contemporary theme.
What's On
On display is the first exhibition in the Counterparts series. Part 1: Where To From Here which highlights the work of a group of Australian and international graphic designers and their broad reflections on a post-pandemic world. This show includes new work by graphic designers Eva Dijkstra (NL), Paul Fuog (AUS), Uriah Gray (AUS), Catherine Griffiths (NZ), Sean Hogan (AU) and Lee James Owens (AU). In addition, join us for a panel discussion with the designers on Saturday 30th July, 6pm.
Images: (1-2) No Vacancy Gallery, designed by Ware Architects. Photos: Rory Gardiner. (3) The Phone Book Deconstructed, Catherine Griffths. Image: Catherine Griffths. (4) D29.F1 Sea Level, Eva Dijkstra. Image: Eva Dijkstra. (5) Without You, Lee James Owens. Image: Lee James Owens. (6) Technofossils book, Paul Fuog and Uriah Gray. Image: Paul Fuog and Uriah Gray. (7) -(in four parts) from the +/- system, Sean Hogan. Image: Sean Hogan.
Important Details
Time & Date
Counterparts Design Exhibition
Saturday 30 July + Sunday 31 July
Gallery hours: 10am-4pm (Sat) and 12-4pm (Sun)
No booking required.

Panel Discussion with Designers
Saturday 30 July 6pm, bookings required.
Age Requirements
All Ages
Accessibility
Fully wheelchair accessible

Location
No Vacancy Gallery, 34-40 Jane Bell Lane, QV Building, Melbourne 3000
Contributors
Kart Projects and MASS