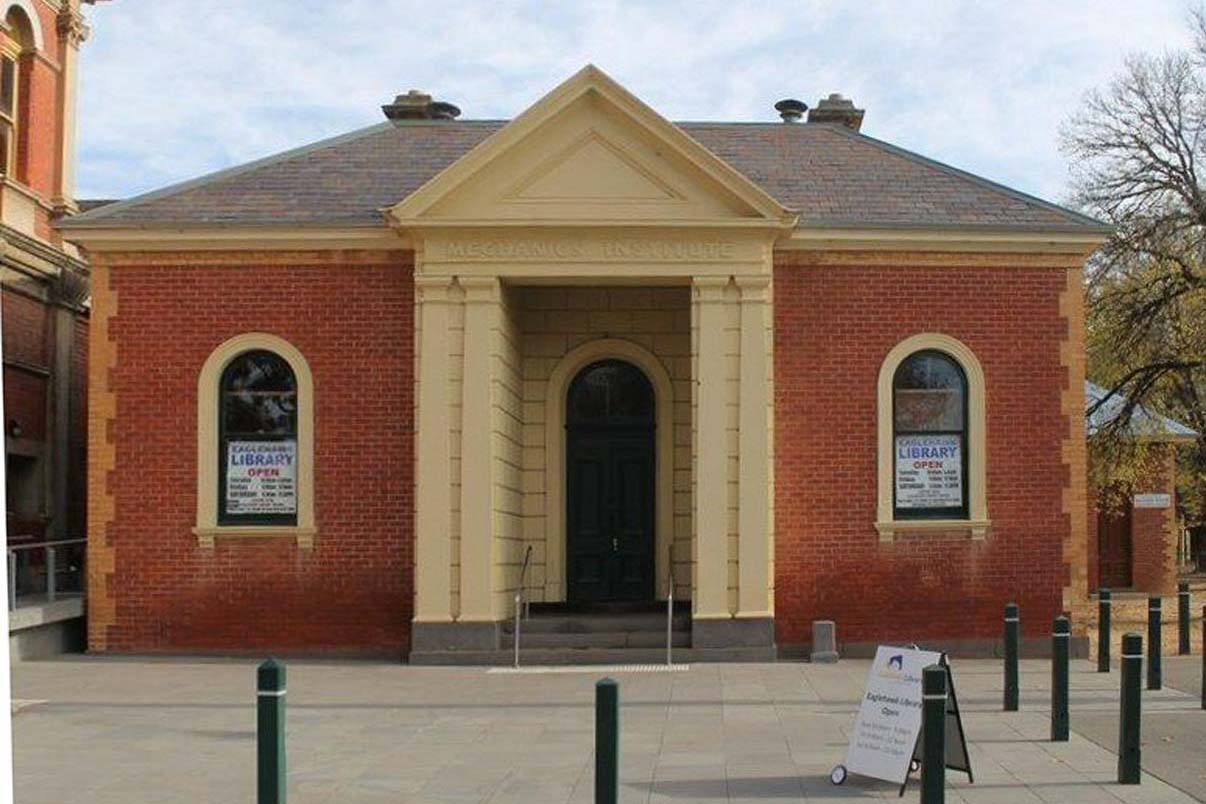 Eaglehawk Mechanic's Institute
Description
Faithfully representing all aspects of a Mechanics Institute, including a library, free reading room, museum, billiard room and mineral collection. The design is in red brick with a classically derived entry portico. The Mechanics Institute adjacent to the Town Hall had its beginnings in 1868 when members of the Eaglehawk community formed a Public Library Committee and this led to a reading room being set up in a spare room of the Council's new chambers. The site of the library was given to the committee in 1877 but it was not until 1883 that a tender was furnished to the design of H.E Tolhurst.
What's On
Visitors can view the original library and honour rolls. Members of the Eaglehawk Heritage Society will provide additional information on this site and other civic buildings.
Children's activities
Join in the architectural play activities at the Eaglehawk Library housed in the historic Eaglehawk Mechanics institute. Create simple or more complex structures using lego and other materials. Let your imagination run wild!
Images: Mechanic's Institute Original Library; Mechanic's Institute Open Sign. Courtesy of Eaglehawk Heritage Society.
Important Details
Time & Date
Saturday 22 October
9.30am–12.30pm

Sunday 23 October
10am–2pm

Drop-in during the opening hours, bookings not required
Age Requirements
All Ages
Accessibility
Fully wheelchair accessible

Location
1 Sailors Gully Rd, Eaglehawk VIC 3556