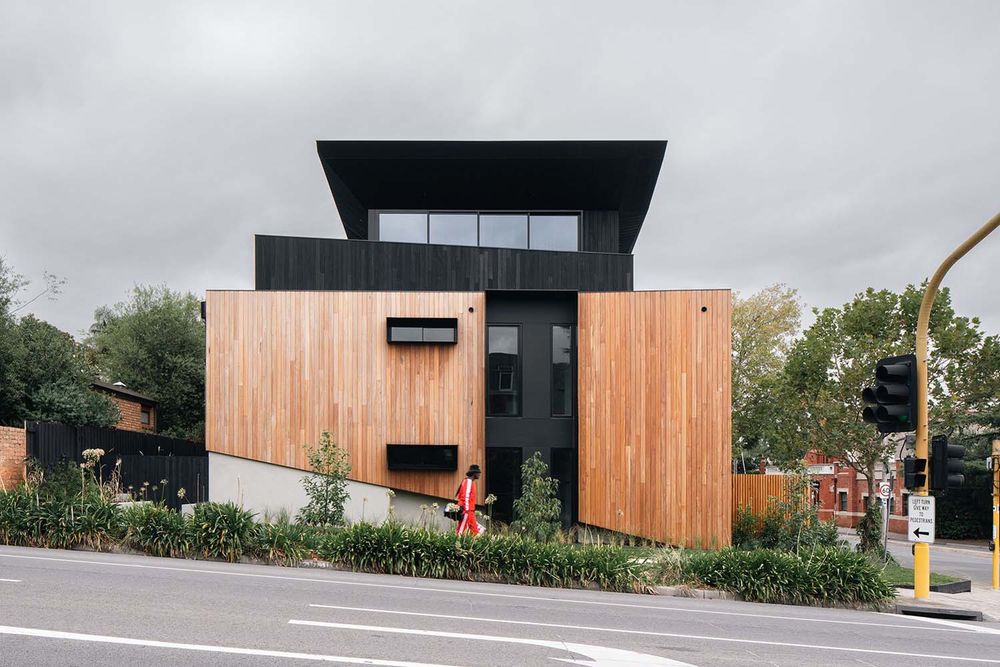 EmAGN THIS! Artistry Collective
Description
In partnership with the Australian Institute of Architects' Emerging Architects and Graduates Network and Open House Melbourne, EmAGN THIS! is a program exploring selected architectural projects in construction.
Through guided site visits and in conversation with the architects, builders and clients involved in each project, the event seeks to provide a platform for discourse on the complexities within the design and building industry while shedding light on how it has adapted and evolved over time. What were the narratives uncovered? Were there any unexpected and welcoming surprises?
Artistry Collective Auburn Road – Aych Architects
In Australia, apartments are often regarded as something temporary until you can move out to the suburbs to your detached home on a quarter-acre block, most likely with your 2.3 children and dog. However, Aurburn Road is an apartment development whose design challenges this idea, providing generous 2 and 3 bedroom apartments without being excessively huge.
Without the imperative to squeeze in as many apartments as possible, each apartment benefits from good passive solar and cross ventilation. Externally, the building uses predominately a single material, timber, which will weather and age differently due to the angles and depths. Internally the apartments reference the heritage area of Hawthorn, with deep greens and brass used in a contemporary way. Soft greys and timbers complement the marble and stone.
Times are changing, and the idea of the 'Great Australian Dream' is under question as we desire to live near where we work, socialise, shop, eat and play. When we look deeper into ourselves and question and challenge dated ideals, apartment living seems to make more sense.
What's On
Experience architecture before it is fully realised with an architect-led guided site visit. Gain a greater understanding of the intricacies within the design and building process, and provide an educational opportunity for emerging architects, graduates, students and of course, architecture enthusiasts.
EmAGN THIS! is also running a tour of Lang House – Austin Maynard Architects, 11am Saturday 30 July
Book here
Image: Artistry Collective, Aych Architects. Photo: Anthony Richardson.
Important Details
Time & Date
Saturday 30 July
Guided site tour, 10am, running for 45 minutes

Building site conditions will vary in scale and building stage.

This event is booked out.
Age Requirements
16 years and above
Accessibility
None of the above

Location
Artistry Collective Auburn Road, 51 Auburn Rd, Hawthorn 3122