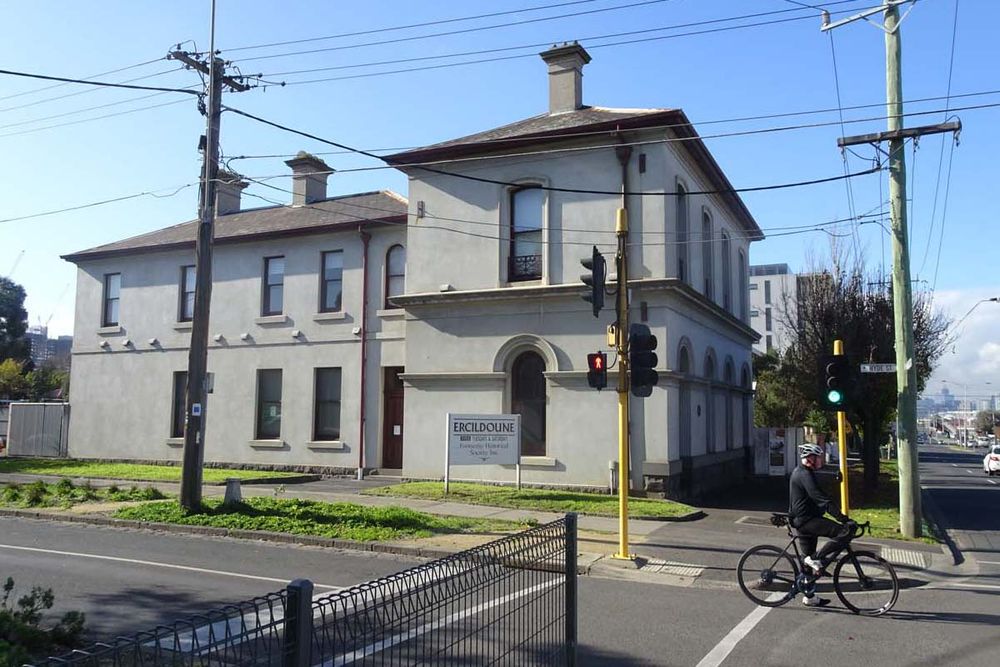 Ercildoune: How to research your house's history, workshop
Description
Ercildoune is a rendered bluestone building in the simple classical style. Erected by the National Bank of Australasia on the corner of Napier and Hyde Streets, it was the first substantial bank building in the growing and prosperous township of Footscray. It was designed by Terry Oakden to incorporate a banking chamber, manager's office, vault and spacious manager's residence. Contractors Goss Hopkins completed the building in 1876. Today, its original details still exist.
What's On
Sign up for a workshop and learn how to research the history of your house in the City of Maribyrnong, including searching titles, the old and general law, the parish system and certificates of title, transfers and Lot plans. Each participant will receive a show bag of documents pertaining to this, and refreshments will be available.
Images: (1) Ercildoune. (2) Staircase entrance to the upper level. (3) Ercildoune's formal garden. (4) Vault storage. All images courtesy Footscray Historical Society.
Important Details
Time & Date
Saturday 30 + Sunday 31 July
Workshop runs 2pm-4pm
Limited places. Email for bookings: stony_au@yahoo.com
Age Requirements
16 years and above
Accessibility
Partially wheelchair accessible

Location
64-66 Napier Street, Footscray 3011