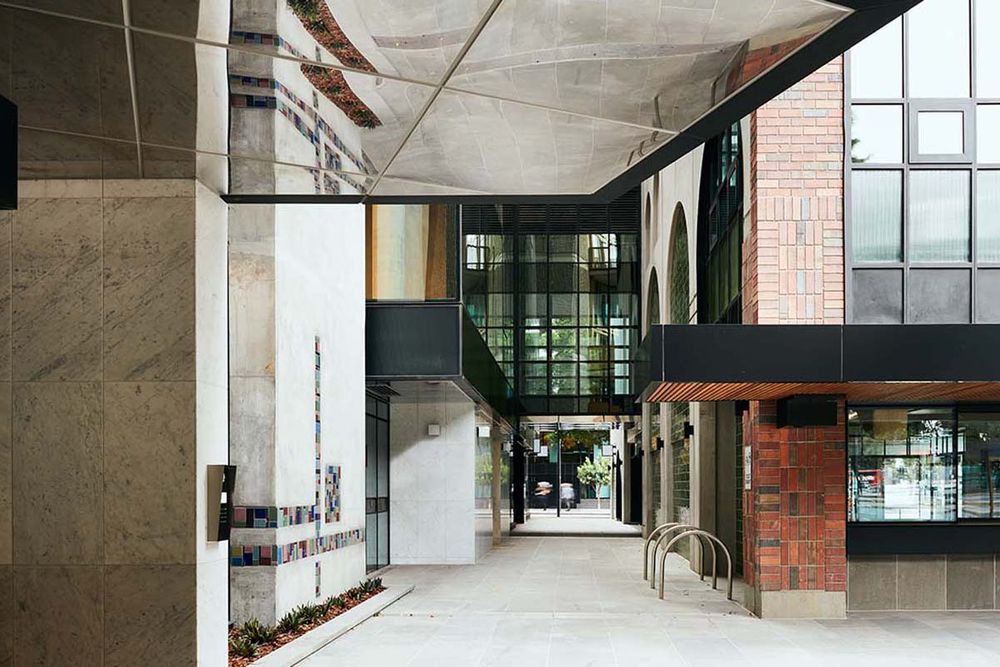 Escala NewQuay (Postponed)
Description
Developed by MAB Corporation and designed by Six Degrees architects, Escala's architecture draws on the maritime history of Docklands while combining the energy and character of metropolises like New York and Barcelona which reward people with variety at every turn.
Escala is the Spanish word for 'scale' and the architecture embraces this concept by creating a journey of discovery through grand public spaces, light-filled corridors and abundant amenity.
Completed in May 2022, Escala NewQuay features 173 homes complemented by indoor pool, balcony BBQ and entertaining area, and library with spiral staircase and floor to ceiling book cases. A separate commercial building fronts Docklands Drive – its soaring arched windows and brick façade reminiscent of Melbourne's grand 19th century warehouses.
The considered attention to detail is clear to see: there are 27 different façade types; fluted glass, coloured glass and leadlighting weaves its way through the lobby and lift wells on every level; and apartments are designed to maximise views, natural light and space.
Images: (1) Apartment piazza. (2) Kitchen. (3) Internal laneway. (4) Living / Dining (5) Lobby leadlight. Photos: Alex Reinders.
Important Details
Time & Date
Sorry, this event has been postponed.
Accessibility
Fully wheelchair accessible
Accessible parking nearby

Location
381 Docklands Drive, Docklands 3008