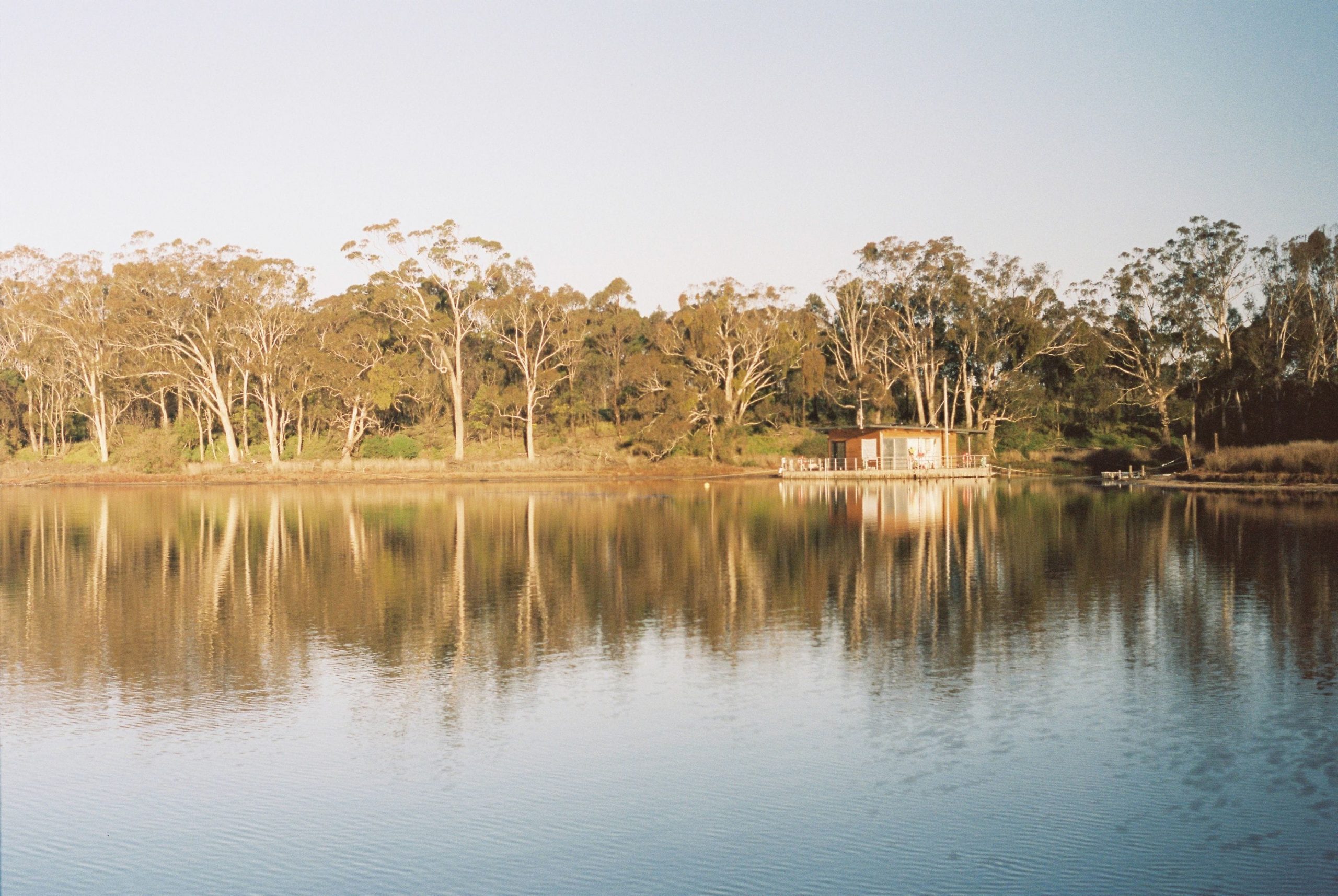 Waterfront: FLOATing with School for unTourists
Join School for unTourists for a kayak tour of Lake Tyers in which you'll learn more about this extraordinary body of water, the movement for 'personhood' to protect its future and the impact that the devastating 2019/2020 bushfires had on its health.
Dock your kayak at FLOAT – a floating studio and artist residency – to hear from Josephine Jakobi, local artist and curator. Learn about the process of designing and building the structure; its systems to minimise waste and impact on the lake; and plans for its future.
Finish your time on the water with a meditative interactive 'Kayak Orchestra' sound performance. Equipped with sonified kayaks, kayakers will create gentle drifting layers of tones in a minimal, improvised composition made up of the sounds of other paddlers, bird calls, the splashes of jumping fish and the wind in the reeds.
Note: Saturday event streamlined with no access to board FLOAT. Price reflective of shorter event time.
A paddling tour of Lake Tyers, a talk on a studio residency houseboat (FLOAT) and a participatory performance from the Kayak Orchestra.
This event is co-presented by School for unTourists. The Kayak Orchestra is presented by sound artists Dylan Martorell and Jannah Quill and curated by Lichen Kelp for Forum of Sensory Motion. Photos courtesy Keelan O'Hehir. Waterfront is proudly presented by Centre for Architecture Victoria | Open House Melbourne, in partnership with Department of Environment, Land, Water and Planning and East Gippsland Shire Council. Waterfront is part of Melbourne Design Week 2021, an initiative of the Victorian Government in collaboration with the NGV.