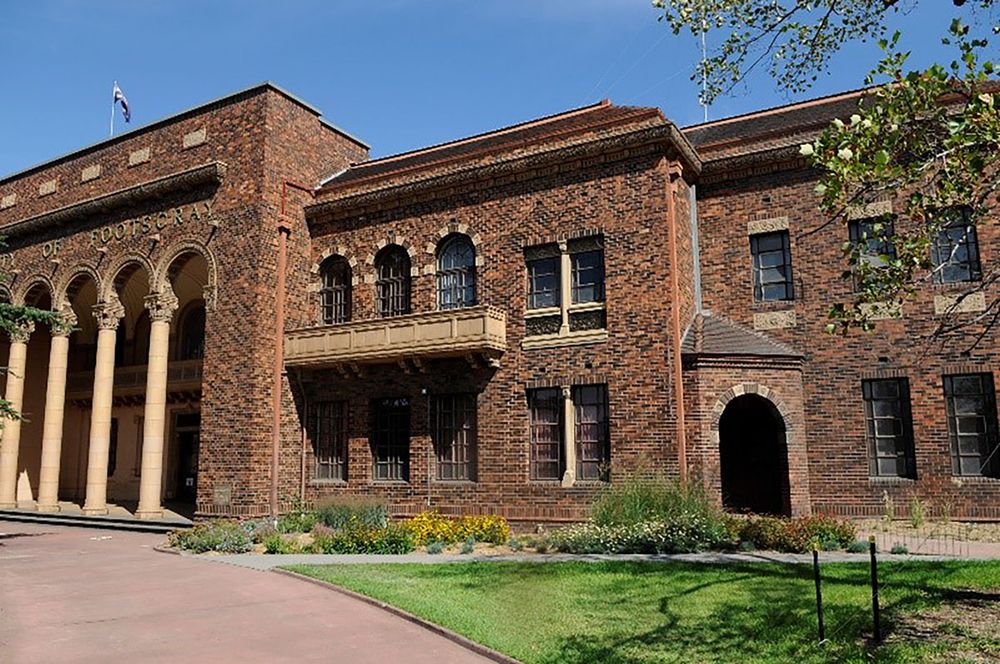 Footscray Town Hall
Description
Footscray Town Hall is a prominent landmark of architectural and historical significance. It was built in 1936 in the Romanesque Revival—Richardson Romanesque style. It replaced the previous town hall on the same site, which was demolished in 1935. The building is now used as the main council chambers of the City of Maribyrnong.
The historic building features include:
– Symmetrical forecourt which boasts two fantastic examples of Cedrus deodara trees.
– Dignified portico with arches supported by Corinthian influenced columns.
– Elaborate mosaic entrance floor with Footscray's coat of arms.
– Prominent elliptical marble staircase.
– Huge Blackwood panelled honour board paying tribute to over 2000 soldiers from Yarraville and Footscray who served in WW1.
In 1986 Lawrence Attley, a Footscray-based architect, designed a major extension to building to accommodate council offices in complementary bricks of a similar colour.
Recently, the City of Maribyrnong has undertaken a design process to develop the Footscray Town Hall in preparation for the building's future as the new Footscray Civic and Community Hub. The plan is to retain many of the historic features of the town hall and readapt the space to some of its original uses providing more public access.
What's On
The Footscray Town Hall won't be accessible to visitors while the redevelopment process is underway. The council will provide online content offering Open House Melbourne participants an insight into some of its historical significance and exciting future.
www.maribyrnong.vic.gov.au/ohm
Images: (1) Footscray Town Hall northern façade. Photo: Jerry Galea. (2) Footscray Town Hall portico arches. Photo: Jerry Galea. (3) Footscray Town Hall forecourt. Photo: Nico Keenan.
Important Details
Age Requirements
All Ages
Location
61 Napier St, Footscray 3011