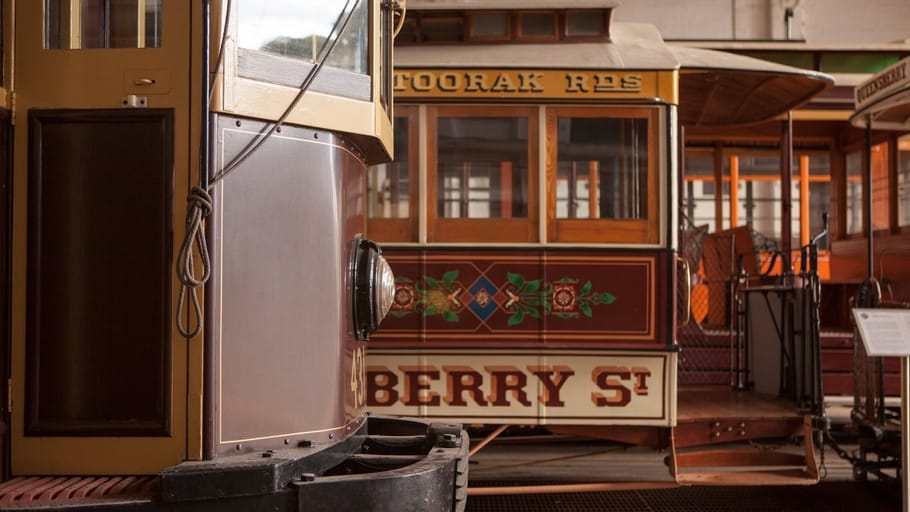 Former Hawthorn Tram Depot
Building Description
The heritage-listed Hawthorn Tram Depot opened in 1916. Designed by Melbourne architect Leonard Flannagan in an American Romanesque style for the Hawthorn Tramway Trust (HTT), the depot originally consisted of a three-storey building which housed offices, amenities and an electrical substation, together with a four-road tram shed. A second tram shed, designed by architects Sydney Smith & Ogg, was completed in 1917.
After the HTT was absorbed into the Melbourne & Metropolitan Tramways Board in 1920, the site continued as a running depot until 1965. It was also used as a tram driver and conductor training school, and was the location of the M&MTB's uniform factory from 1940. Redevelopment of the site as a residential complex and tramway museum was completed in 2002.
VR Tour courtesy of Hidden Melbourne
Home to the city's heritage tram fleet
1. M&MTB W1 no 431 and cable tram trailer. Photograph by Adam Chandler; 2. M&MTB W5 no 774. Photograph by Adam Chandler; 3. The former Hawthorn Tram Depot. Photograph by Adam Chandler.
Important Details
Time & Date
Saturday 24 + Sunday 25 July

VIRTUAL TOUR
Explore the building virtually for Open House Melbourne, scroll below.
Location
8 Wallen Road, Hawthorn 3122