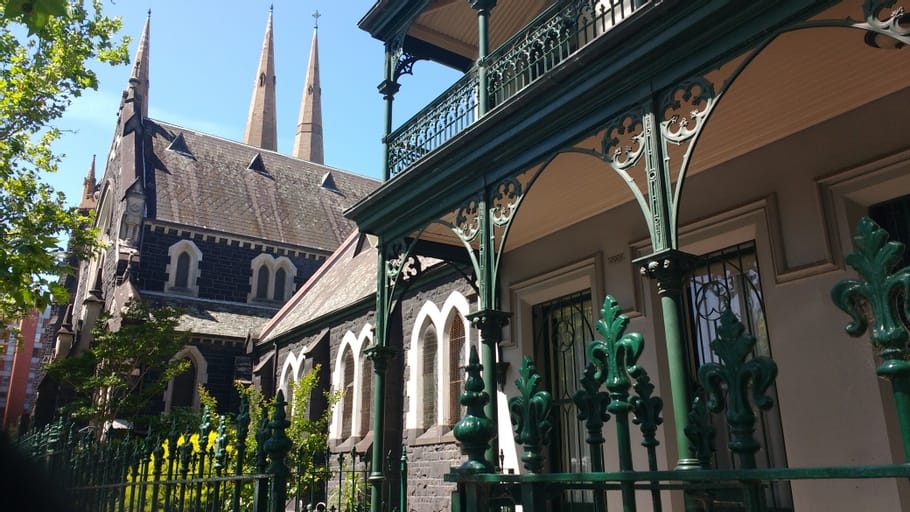 German Lutheran Trinity Church
Building Description
Built of bluestone and positioned in the traditional Christian architectural east-west direction, the church consists of a nave lit by clerestory windows, an aisle on each side, a chancel/sanctuary at the eastern and a choir/organ loft at the western end.
INSPIRED BY THE GOTHIC REVIVAL MOVEMENT
What's On
Experience online an English Worship Service live from our German Lutheran Church Sunday 11am https://youtu.be/l9XFpEo-peM. Hear about history and present situation of a migrant community in. the heart of Melbourne.
Images: (1) church, hall and manse building, (2) church north-west side; altar window, (3) church at Parliament Place, (4) historic church picture, photo: (1-3)courtesy of German Lutheran Trinity Church.
Important Details
Time & Date
Online Video Tour

Saturday 24 + Sunday 25 July

Video link will be active throughout the course of the Open House Melbourne weekend.
Location
22 Parliament Place, East Melbourne VIC 3002