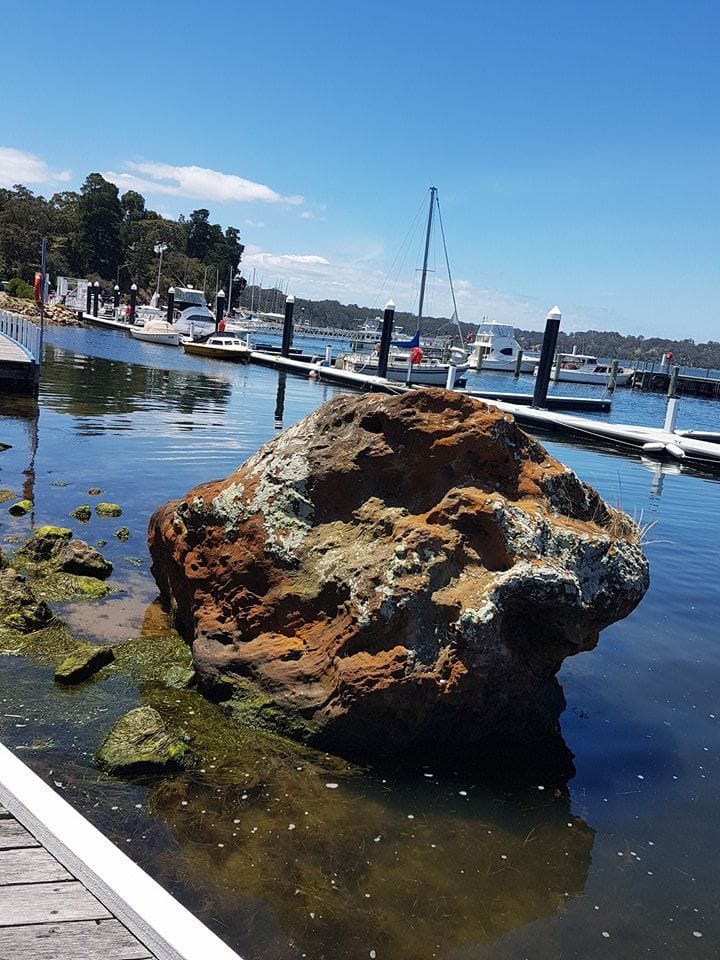 Waterfront: GLaWAC – Walk on Country
After experiencing a Welcome to Country, touring the GLaWAC Cultural Centre, learning about water rights and enjoying lunch prepared by the Bush Cafe, continue to immerse yourself in the opening events for Waterfront Gippsland with a guided Walk on Country.
Led by Traditional Owners, walk to Legend Rock – an important part of Gunaikurnai mythology that lies in shallow water by the shore of Bancroft Bay, Metung. The rock forms part of the Bataluk Cultural Trail, which follows traditional routes weaving through sites of Aboriginal significance and spanning an incredibly rich history from Dreamtime to today. If a self-guided option is preferable, you can also access the Bataluk Cultural Trail via this link: https://batalukculturaltrail.com.au/
Traditional Owners lead a guided Walk on Country.
Waterfront is proudly presented by Centre for Architecture Victoria | Open House Melbourne, in partnership with Department of Environment, Land, Water and Planning and East Gippsland Shire Council. Waterfront is part of Melbourne Design Week 2021, an initiative of the Victorian Government in collaboration with the NGV.
Important Details
Time & Date
Wednesday 31 March 2021
2pm – 3pm
ACCESSIBILITY
This event is wheelchair accessible
Guide dogs and service animals welcome
Location
Legend Rock, Gippsland Lakes Foreshore Reserve, Metung Road, Metung VIC