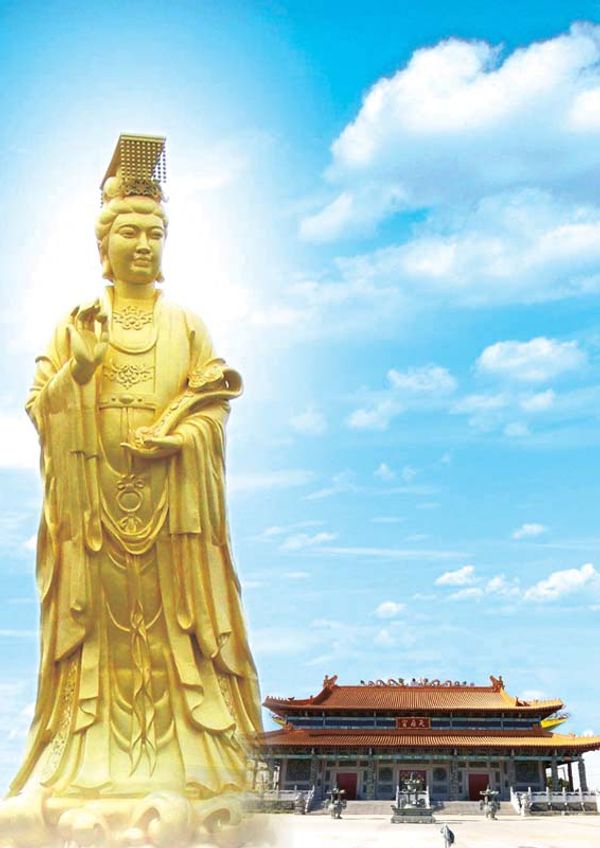 Heavenly Queen Temple
Description
The Heavenly Queen Temple is a temple dedicated to Mazu, Chinese Goddess of Sea and Patron Deity of fishermen, sailors and any occupations related to sea/ocean. 
Overlooking the Maribyrnong River in Melbourne's inner west, it is Australia's largest Taoist temple and includes a 16m statue of Mazu imported from Nanjing, China. While the main hall opened to the public in 2015, construction of the temple complex continued until 2020 with the completion of two additional halls (buddhist hall and community hall).
What's On
Visitors are invited to wander freely through the complex and temple garden.
Images: (1) The 16m gold statue at Heavenly Queen Temple. (2) Heavenly Queen Temple entrance. Photos: Courtesy Heavenly Queen Temple
Important Details
Time & Date
Saturday 30 July
Open 12pm-4pm

Sunday 31 July
Open 9.30am-4pm
Age Requirements
All Ages
Accessibility
Accessible parking nearby

Location
20 Joseph Road, Footscray, Vic.3011