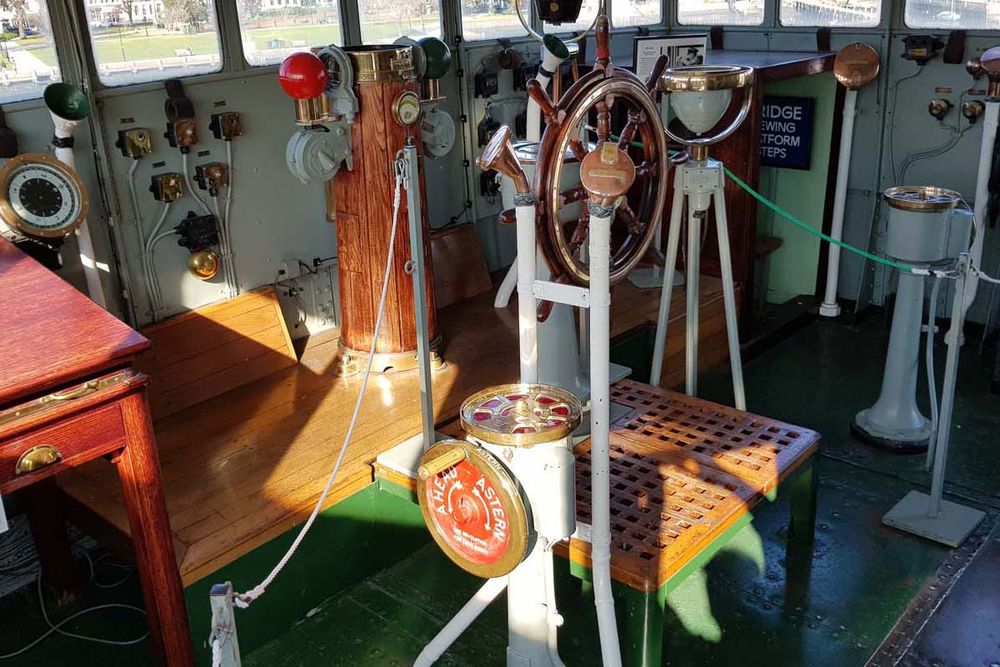 HMAS Castlemaine
Description
The HMAS Castlemaine is a restored Bathurst Class Corvette (minesweeper) from World War 2. Commissioned for active service in Melbourne in 1942, she was "paid off" (decommissioned) on 16 December 1945, having steamed 117,000 miles and 13,000 hours under way on war service.
Since 1974, HMAS Castlemaine has been slowly restored to her 1945 configuration. The main mess deck has been turned into a museum area. The bridge, captain's cabin, chart room and officer's accommodation have been restored. The boiler and engine rooms have been overhauled and are now in a working condition. The quarterdeck is fitted with minesweeping gear once again.
Listed on the Victorian Heritage Register, the HMAS Castlemaine is the first Australian warship preserved as a museum.
What's On
Visit the heritage-registered HMAS Castlemaine and see how crews lived and worked during wartime, witness the original engines turning over, and experience Australian maritime history in the historic vessel. Free entry for OHM participants.
Images: (1) Bridge. (2) The Mess Deck is now a museum area. (3) Engine Room. (4) Officers' Wardroom (living quarters). Photos; Courtesy Maritime Trust of Australia Inc.
Important Details
Time & Date
Saturday 30 + Sunday 31 July
Open 10.30 am to 4pm
Bookings not required
Age Requirements
All Ages
Accessibility
Accessible parking nearby
None of the above

Location
Gem Pier, Williamstown 3016