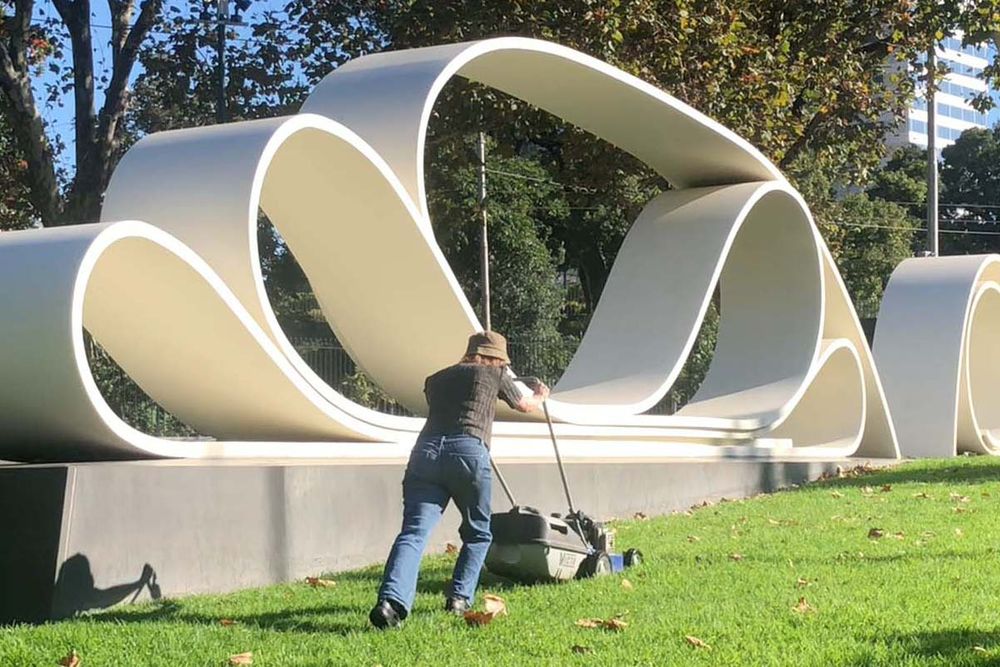 Jane's Walk: Let's walk and talk about public art around the 'backyard' of State Parliament House
Description
Jane's Walk is a global volunteer-led community movement, created in recognition of the ideas and legacy of Jane Jacobs, a platform where citizens can openly share knowledge and perspectives about chosen aspects of their city and environment.
If the Victorian State Parliament House is indeed the 'people's house', with the Members elected by the people to represent the people, it makes sense then, that State Parliament is indeed 'our house' as Victorians. What do we really know about our house's 'backyard', the streets that circumnavigate it? When was the last time you had a walk around what is essentially your very own 'backyard' as Victorians?
In keeping with the built/unbuilt theme as we walk, attention will be given to past stories of activism and monuments/memorials. In understanding that monuments and memorials are about the symbolic occupation of public space and of what is deemed of value and/or worthy of remembrance, what does the surrounding public space around Parliament House reveal? What histories are selected to be remembered and what are not? And are these memorials just benign relics of the past or do they continue to contribute to how community and culture is shaped?
While the organiser of this event playfully proposes this idea of the 'people's house' having a 'backyard' in an attempt to invoke the power of the everyday citizen, she foremost acknowledges that the 'people's house' and its backyard are sited on the stolen land of the Wurundjeri and the Boon wurrung people.
What's On
Join a walk through the public space around State Parliament led by Zan Griffith, a Melbourne/Naarm based artist with a Master of Arts (Art in Public Space) and a background in education, community work and the visual arts.
Together, we'll discuss public art – its power and possibilities. You will hear stories of activism and we will ask questions of the public space around monuments and representation.
Images: (1) Zan Griffith, 'Mowing' at The Great Petition Sculpture, 2008 by Susan Hewitt and Penelope Lee. Photo: Jeremy Griffith (2) Zan Griffith, 'bin night' at the steps of Parliament House. Photo: Jeremy Griffith (3) Zan Griffith, 'Washing Day' outside Parliament Station. Photo Jeremy Griffith (4) Zan Griffith, 'Gardening' near The Great Petition Sculpture, 2008 by Susan Hewitt and Penelope Lee. Photo: Jeremy Griffith
Important Details
Time & Date
Saturday 30 July + Sunday 31 July
Tours run 10.30am
Running for 90 minutes for groups of 15 people
Bookings not required. Tour group capacity is limited and operates on a first come, first in basis.
Age Requirements
8 years and above
Accessibility
Partially wheelchair accessible

Location
Parliament House, Spring St, East Melbourne 3002