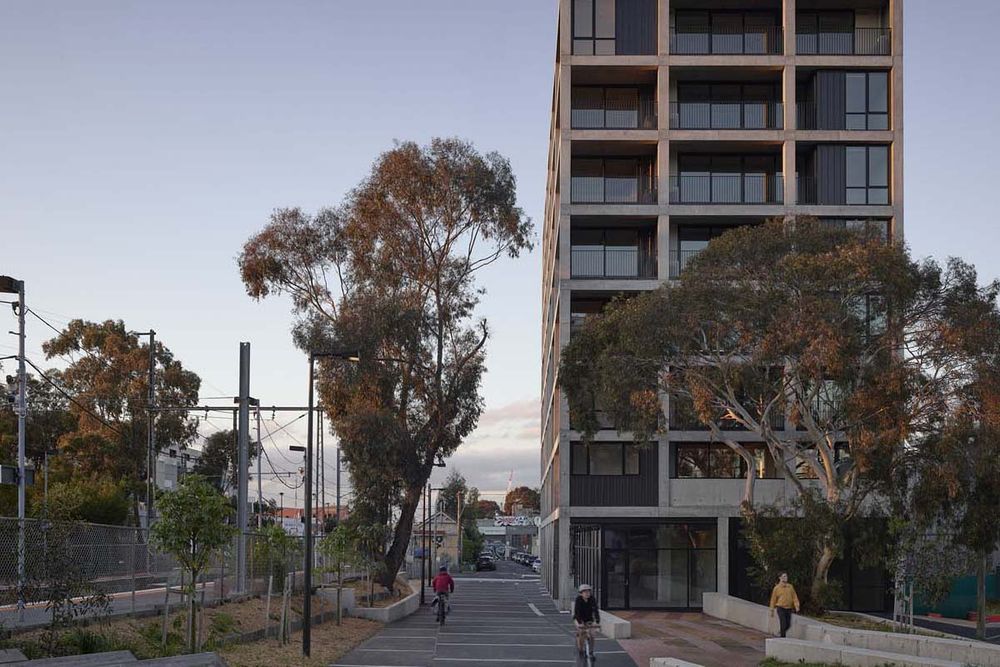 Jewell Station Village Tours by NEOMETRO
Description
Jewell Station Village is a precinct of four residential developments and public realm works: Jewell Railway Station and surrounds; 27 Wilson Ave (Jewell Station); 17 Union Street; 1 Wilson Ave; and Nine Wilson Ave.
Developer Neometro believes that a strong community is key to living better and that Jewell Station Village is a unique example of community building within Melbourne's rapidly growing urban fabric. The project is currently at an interesting stage of its development in that it is partially complete and partially under construction, and the community starting to form in the midst of it all is plain to see.
From a design perspective, many of Melbourne's key architects and designers have had a hand in shaping the precinct; MAArchitects, Fieldwork, Design Office, BKK Architects, GLAS, Mud Office, Lovell Chen, Etched, and Clare Cousins Architects. The buildings have been designed and developed to complement each other, while maintaining their own unique character, with the assistance of the public realm works which act as a connective tissue. This precinct-driven process itself is a fascinating one, and will be shared on the OHM tours.
What's On
A series of tours of the projects at Jewell Station Village and associated public realm works. Participants will have the chance to ask questions and discuss the all the projects and the new precinct. Timed tours will be led by Neometro's Lochlan Sinclair and Jeff Provan.
Images: (1) 17 Union Street by BKK Architects 2021. (2-4) Jewell Station Public Realm Works by Lovell Chen and GLAS. (5) Jewell Station Rooftop Garden. Photos: Derek Swalwell
Important Details
Time & Date
Sunday 31 July
Tours run 11am (2 groups), 11.45am (2 groups)
Running for 30 minutes for 30 people at a time (in 2 groups of 15 people). Bookings not required. Tour group capacity is limited and operates on a first come, first in basis.
Age Requirements
All Ages
Accessibility
Fully wheelchair accessible
Accessible bathroom
Accessible parking nearby

Location
Jewell Railway Station, Brunswick 3056