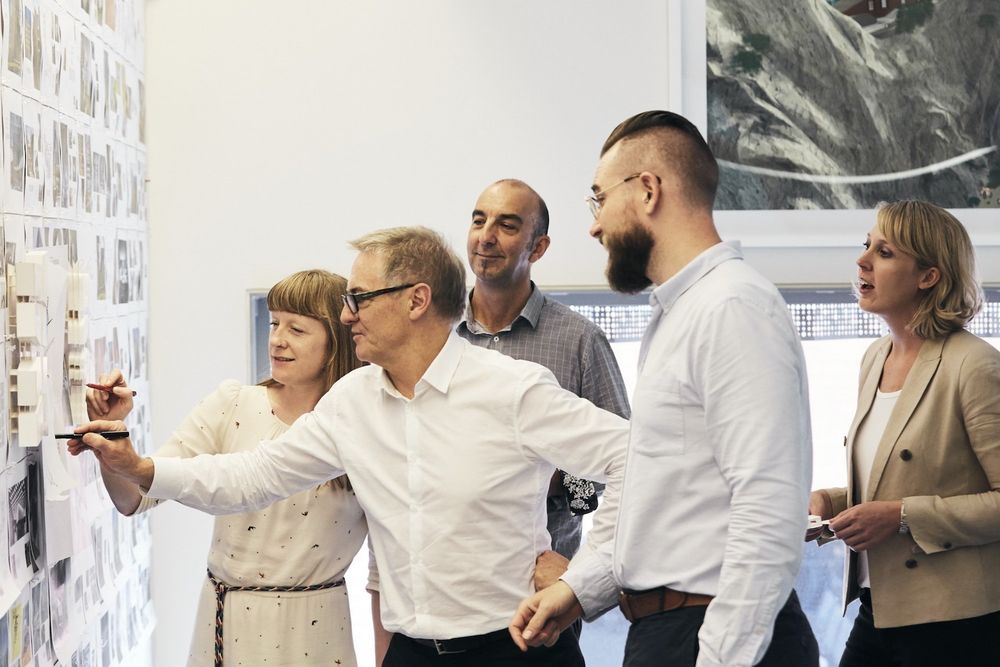 John Wardle Architects tour of Spring Place
Description
Spring Place uniquely combines three buildings of different design eras.
271 Spring Street is the latest addition. The new building address is an interpretative brick portal set between the two historic buildings with a contemporary office tower elevated above. This building has received several awards including Development of the Year in the Urban Developer Awards (2019) and also a Commendation for Commercial Architecture, Award of Excellence from AIA Victoria in 2020 (CTBUH).
50 Lonsdale Street is built over Little Leichardt Street (functioning now as the ground level foyer) and 34 level high-rise commercial tower above.3
The precinct is close to some of Melbourne's most respected social, cultural and environmental landmark destinations – bringing people together to celebrate the very best of the city. Madame Brussels Lane, which runs right through the precinct, plays host to artisan eateries, alfresco coffee houses and delightful specialty retailers.
From heritage-listed gardens and theatres to Melbourne Park and the MCG, the precinct's location provides the perfect balance of lifestyle amenities, right in the heart of our exciting city.
What's On
Visitors can expect a tour from John Wardle Architects with opportunity to learn and ask questions.
Tours and discussions will take place through 50 Lonsdale Street and 271 Spring Street ending in the fabulous 271 Spring Street Ampitheatre.
Children's activities
Precinct scavenger hunt – The children will be able to use a map to locate historical and culturally important features and mark them off their sheet.
Images: the team at John Wardle Architects. Photo: courtesy of John Wardle Architects.
Important Details
Time & Date
Saturday 30 July
Tour runs 12.15pm-1pm

Sunday 31 July
Open 11am-3pm

Bookings not required. Tour group capacity is limited and operates on a first come, first in basis. Anyone who misses out can take a self-guided tour through the building.
Age Requirements
All Ages
Accessibility
Fully wheelchair accessible

Location
Spring Place, 50 Lonsdale St, Melbourne 3000