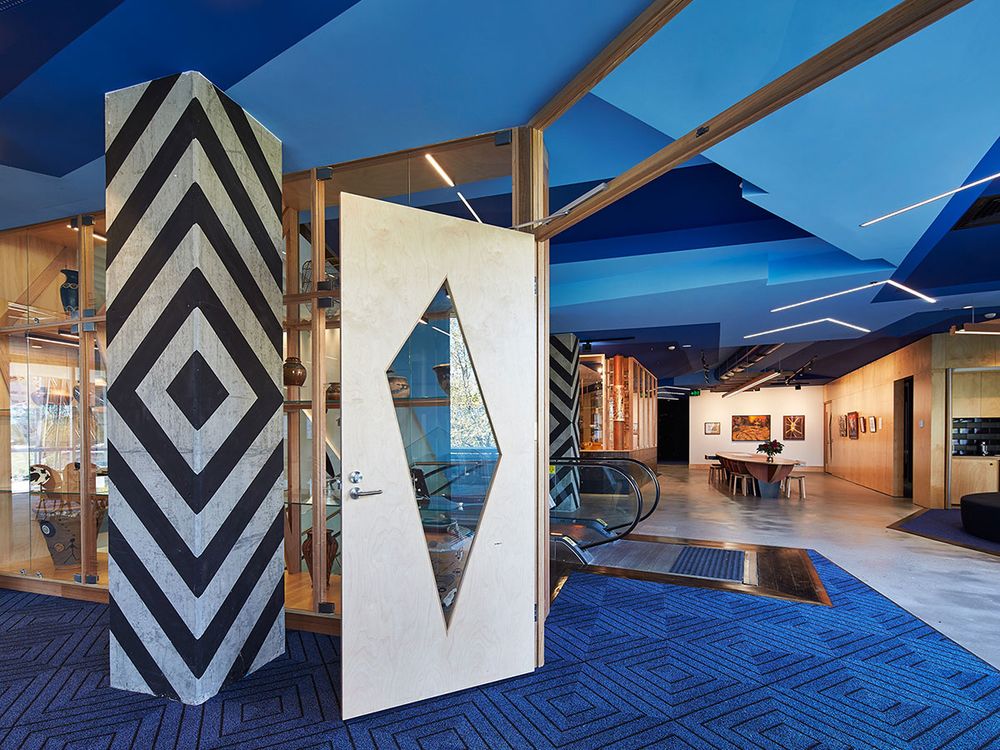 Koorie Heritage Trust
Description
When it comes to representing Indigenous culture through the built environment, architecture and design play an important role. This project saw the relocation of the Koorie Heritage Trust from its former King Street premises into the refurbished Yarra Building at Federation Square. It was an opportunity for us to show the role that architecture and design can play in facilitating collaboration and representing culture in the community. The relocation held deep symbolism for the Koorie Heritage Trust hence our methodologies required thoughtful collaboration to connect our design thinking to Indigenous perspectives. With a united goal of amplifying and sharing indigenous culture in Melbourne's CBD, Koorie Heritage Trust's openness for collaboration was invaluable to our process. The result is a space designed through the lens of dialogue, placing Indigenous culture both literally and figuratively in the heart of Melbourne.
What's On
Representative from Koorie Heritage Trust, to provide an introduction to Koorie Heritage Trust. Fiona Lew, Associate at Lyons, to take guests on a tour and speak about the design process and fit-out.
There will be an exhibition running, Barring – Nganjin, meaning Our Path Our Journey, an exhibition from Stolen Generations Survivors. There will also be a Deanne Gilson solo exhibition occurring, Still Sacred Still Golden, in the Project Space.
Children's activities
Children's activity sheets will be available.
(1–6) Koorie Heritage Trust. Photos: Peter Bennetts.
Important Details
Time & Date
Saturday 30 July
11am–12pm

Tours run 11am + 11:30am
Running for 30 minutes each in groups of 20 people.
Bookings not required. Tour group capacity is limited and operates on a first come, first in basis.
Age Requirements
All Ages
Accessibility
Partially wheelchair accessible
Accessible bathroom

Location
The Yarra Building, Federation Square, Flinders St &, Swanston St, Melbourne 3000