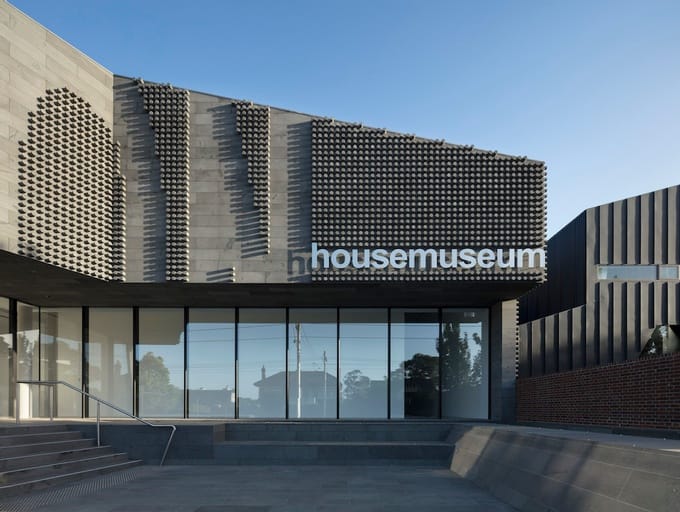 Lyon Housemuseum and Galleries
Building Description
The original Lyon Housemuseum opened in 2009. A unique, hybrid combination of a private residence and museum, the building is the first purpose-designed museum of its type internationally. Highly experimental, its new architectural form re-imagines the relationship between art and architecture, challenging conventional ideas about public and private space, as well as testing new ways of displaying and viewing art.
The Housemuseum Galleries opened in March 2019 on the adjacent site and represent a major expansion of the original Housemuseum.
Designed by Corbett Lyon, the public Galleries are the result of a $14.5 million donation by the founding benefactors, the Lyon family, and is one of the largest dedicated contemporary art precincts in Melbourne Offering a new platform for works of contemporary art, architecture and design, the new Housemuseum Galleries provide a series of spaces for international and local exhibitions and events, where new ways of presenting and experiencing art.
What's On
Take a virtual tour of Lyon Housemuseum and galleries across the Open House Melbourne weekend.
Images courtesy of the Lyon Housemuseum Galleries.
Important Details
Time & Date
Saturday 24 + Sunday 25 July
Video Tour
WATCH HERE
Location
217 Cotham Road, Kew 3101