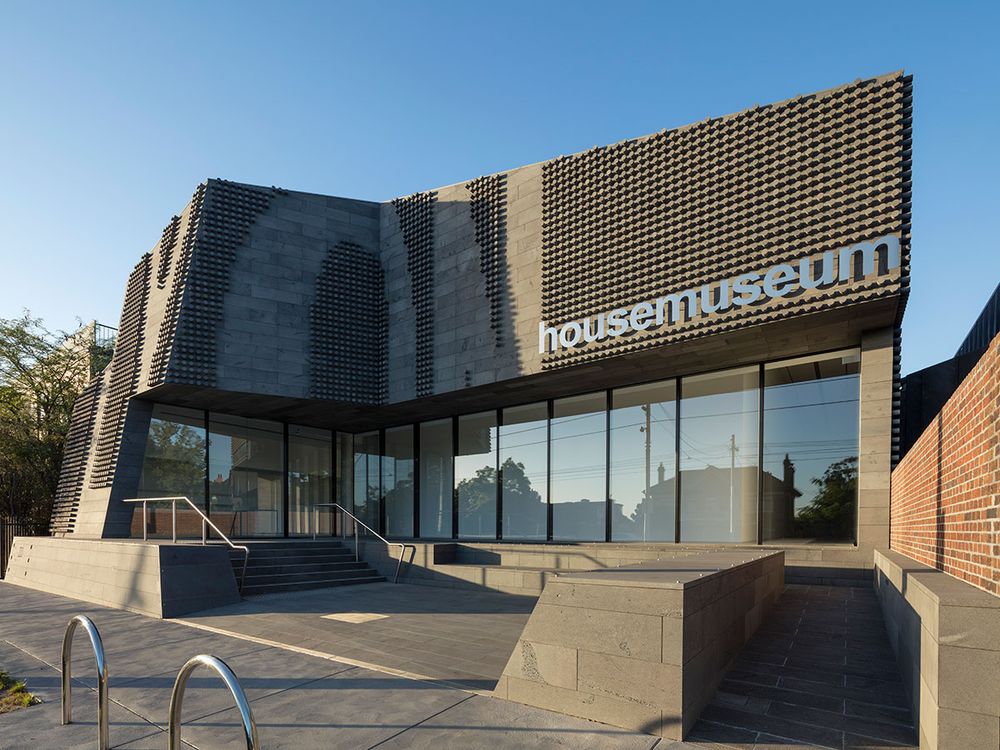 Lyon Housemuseum Galleries
Description
​Designed by architect Corbett Lyon, and opened in March 2019, the Lyon Housemuseum Galleries is a public museum, open to the public five days a week throughout the year. 
​The design of the Galleries echoes the distinctive angular forms and plan form of the original Lyon Housemuseum situated next door. 
The materials and finishes used in the Galleries reflect its role as a public museum. Its sculpted, high relief facades are clad in bluestone, sourced and extracted from a quarry in Port Fairy in Western Victoria. The Galleries' internal design offers a series of white cube exhibition spaces.
Two large central gallery spaces offer flexibility for the presentation of large scale contemporary artworks and installations. The central galleries are surrounded by peripheral galleries, each offering a different character and aspect. A public forecourt and rear courtyard provide additional sites for the display of art and extend the museum's exhibition spaces beyond its walls.
What's On
Lyon Housemuseum Galleries will offer free guided talks on the architectural design of the Lyon Housemuseum Galleries building, hidden artworks and the current exhibitions at scheduled times throughout the weekend.
Images: (1) Lyon Housemuseum Galleries, Kew. Photo: Diana Snape. (2) Lyon Collection Exh. #5, installation view. (3) Marco Fusinato, There is No Authority, installation view.
Important Details
Time & Date
Saturday 30 July
11am and 2pm
Running for 30 minutes in groups of 30 people
Bookings required
Age Requirements
All Ages
Accessibility
Fully wheelchair accessible