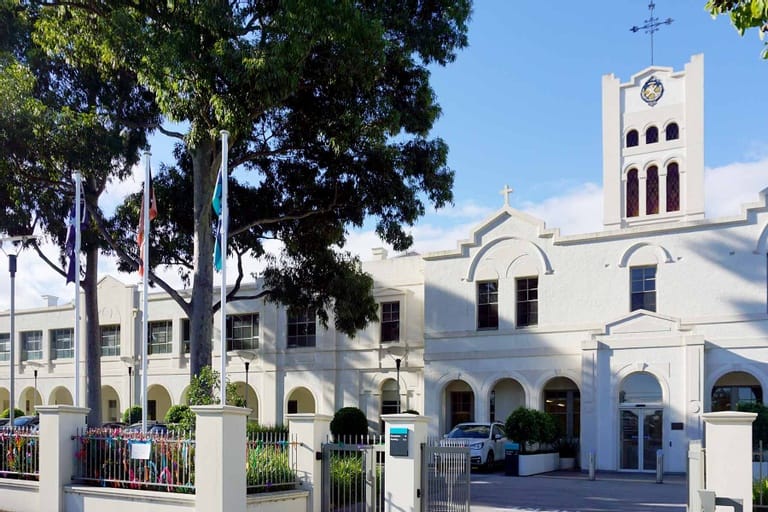 MacKillop Family Services
Building Description
Originally opened as the St Vincent de Paul Orphanage in 1857, 237 Cecil St is now the home to MacKillop Family Services. Architects George & Snyder designed an Italianate style building and North and South wings were added to the original building towards the end of the 19th century. The building retains original features such as tessellated floor tiles, paintwork and the original wooden staircase and has a spectacular example of the stain glass workmanship of renowned designer William Montgomery.
MacKillop continues to support children, young people and families through its foster care and residential care services and provides family, disability and education services to support and strengthen families across Victoria, New South Wales and Western Australia.
The Heritage Display features a social history exhibition from when the building was used as an orphanage with artefacts on display and digital accounts of the stories of residents who once lived there. The historic building exhibits the internal architecture reminiscent of the mid-1800s and its stained-glass windowed Chapel continues to be used for MacKillop and sector-wide events.
What's On
An interactive map of the building will feature a virtual tour, historic photographs, a video of when the building was used as an orphanage and short stories. You can also view two Q&As videos, one from a former resident who grew up in the orphanage; and another from a young woman with a more modern experience of growing up in State care.
Important Details
Time & Date
Saturday 24 + Sunday 25 July

Tour and Q&As

Videos available across the Open House Melbourne Weekend.
Scroll for videos below,

Location
237 Cecil Street, South Melbourne 3205