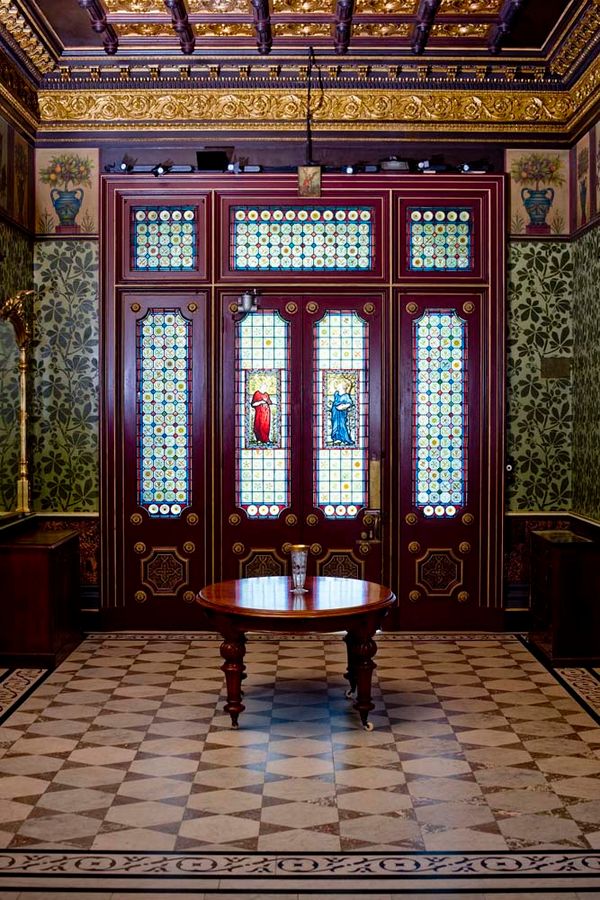 Mandeville Hall
Description
The 13 acres of land on the north-east corner of Orrong and Malvern Roads in Toorak were initially purchased in 1867 for £933 by Alfred Watson, a soft goods tradesman, who had a 16-room mansion erected known as St George (probably designed by Joseph Reed). Then in 1877/8, under architect Charles Webb for Joseph Clarke, the mansion was enlarged and renamed Mandeville Hall. The London firm of Gillow & Co. designed and furnished the exquisite interiors. Restoration of the mansion began in the 1990s and has continued with generous support from the school community.
What's On
Guided tour of the principal ground floor rooms of the architecturally and historically significant 19th century mansion.
Images: (1) Entrance Hall. (2) Mandeville Hall. (3) Mandeville Hall c.1878. Images: Courtesy Loreto Mandeville Hall Toorak,
Important Details
Time & Date
Sunday 31 July
Pre-booked 45min tour runs at 11am
20 people only

This event is booked out and the waitlist exhausted.

Age Requirements
All Ages
Location
10 Mandeville Crescent, Toorak 3142