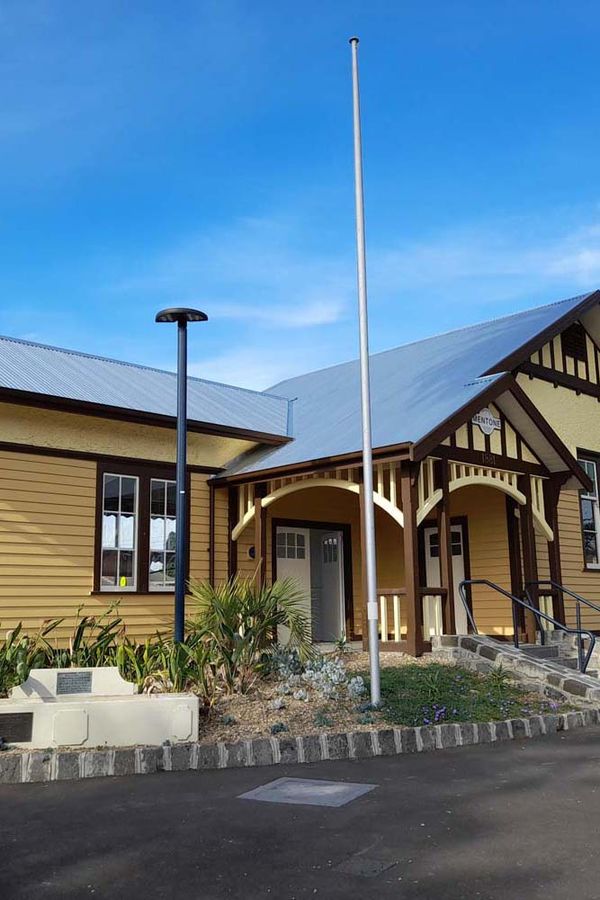 Mentone Heritage Buildings & Gardens
Description
What is now the Frankston railway line was first extended to Mentone in 1881. At the time, it was known as Balcombe Road Station. In 1914, a devastating fire destroyed the platform structures located on Como Parade. In its stead, this simple but attractive weatherboard building was erected. Featuring simply adorned gable–style roofing and decorative timber trim, it is a well-preserved example of an Edwardian railway station.
The gardens date back to 1910 and include a stunning Norfolk Island Pine, Peppercorn and Palm trees. In 1990 a commemorative horse trough was relocated to the gardens in honour of 'Garryowen', the champion race horse, and his courageous owners who attempted to rescue him from a burning stable.
Classified by Heritage Victoria in 2007
What's On
Open for self guided tours. Chat with members of the Friends of Mentone Station Gardens Inc. who oversee the protection and upkeep of the original Mentone Station and its garden surroundings.
Images: (1) Mentone Station 2021. Photo: D. Booth. (2) View of Mentone Station Gardens 2021. Photo: D. Booth. (3) Aerial view of Mentone Station Gardens and surrounds 1988. Photo courtesy: Sheila Johnston. (4) Mentone Railway Station from Kilbreda College tower 1928. Photo: Ken Lemmon. (5) Mentone Station Gardens and Como Parade with Kilbreda College tower in distance 2005. Photo: Graham J Whitehead
Important Details
Time & Date
Sunday 31 July
Open 10am-3pm
Age Requirements
All Ages
Accessibility
Fully wheelchair accessible

Location
Balcombe Rd & Como Pde West Mentone 3194