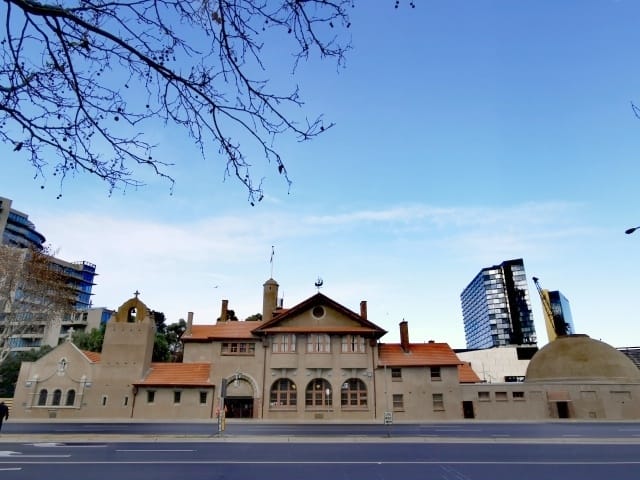 Mission to Seafarers
Building Description
The building complex was designed by Walter Butler for the mind, body and spirit for seamen landing in Melbourne and was built in two stages between 1916 and 1919. The funds to build the complex came from fundraising by the Ladies Harbour Lights Guild (established in 1906), and a government grant.
The historical Mission complex is architecturally significant as being a fine urban example of the Arts and Crafts Style in Melbourne. The buildings consist of the Memorial Chapel of St Peter, an extensive clubroom and administration area, the Chaplain's house, a small cottage, and the Norla Dome.
What's On
Watch "Harbour Lights – Women with a Mission 1914-1918. Mission to Seafarers Victoria."
The film is a project commissioned by the Mission to Seafarers Victoria, and produced by Wind and Sky Productions, is the story of the Merchant Navy and the gathering of Ladies of the Harbour Lights Guild of Melbourne during WWI.
Important Details
Time & Date
Saturday 24 + Sunday 25 July

Video link will be active throughout the course of the Open House Melbourne.
Accessibility
Closed Captions

Location
717 Flinders Street, Docklands 3008