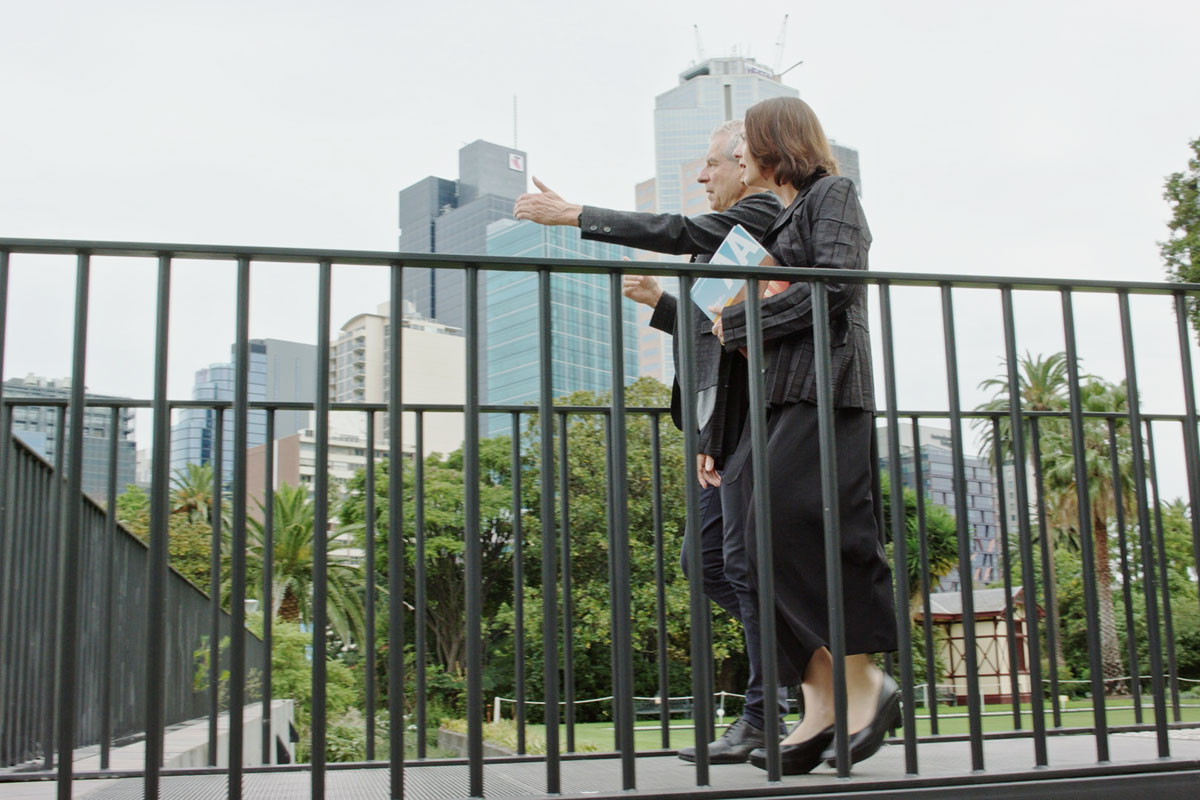 Modern Melbourne: Regional Screening
What's On
OHM's Modern Melbourne documentary series makes a grand return featuring Peter Elliott, AM one of our most celebrated architects and winner of the Australian Institute of Architects Gold Medal in 2017.
This regional premiere screening at Star Cinema is followed by a discussion moderated by Heritage Council of Victoria's Chair Professor Phillip Goad with Peter Elliott and OHM Board President Stuart Harrison and Executive Director Fleur Watson.
Don't miss this very special opportunity to be immersed in Peter Elliott's continued exploration of architecture as a form of 'urban acupuncture' – a dexterous, responsive and topographic approach to the relationship between architecture and the city.
The Chambers, Star Cinema's wine bar situated in the former Eaglehawk Council Chambers, will be open for drinks following the screening and talk (bookings encouraged here).
Images: Stills from Modern Melbourne. Courtesy Unknown Vision. (1–2, 5) Fleur Watson and Peter Elliott. (3) Fleur Watson. (4) Peter Elliot.